ACTC and SKYCTC leaders attend institute
November 3, 2021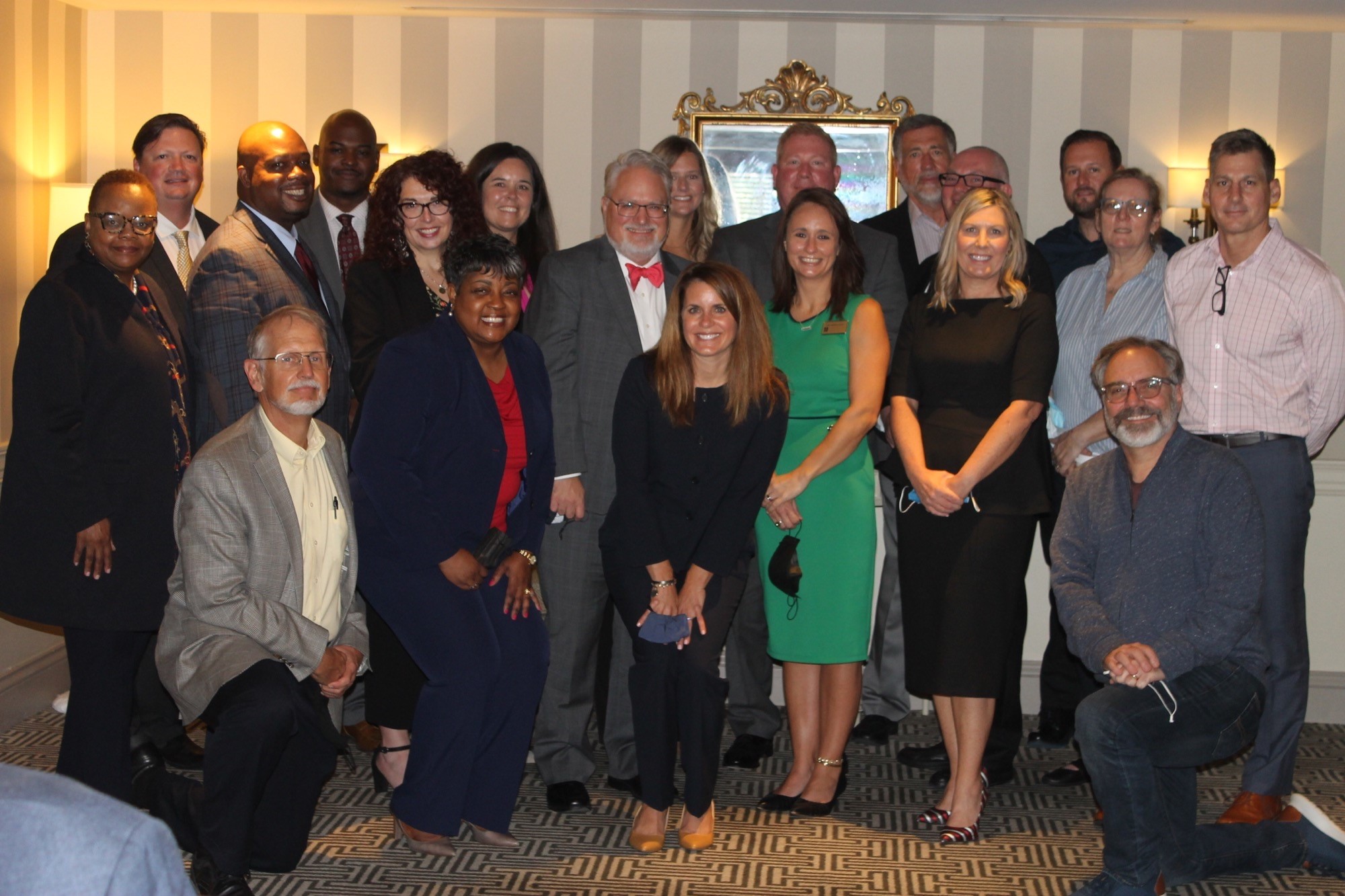 ASHLAND, Ky. – Ashland Community and Technical College's Chief Academic Affairs Officer, Dr. Todd Brand and Southcentral Kentucky Community and Technical College's Provost, Dr. James D. McCaslin, attended the American Association of Community Colleges (AACC) Future Presidents Institute on Tuesday, Oct. 5, 2021.
"I was honored to be able to be part of an institute with some of the strongest community and technical college minds in the country," said Dr. Brand. "Community and technical college leaders face unprecedented challenges as we prepare for the future of work, recover from the pandemic, and continually seek to refine and reframe our missions for a 21st century workforce. Community and technical college education has come a long way, but we still have much work to do."
According to the AACC website, the AACC Future Presidents Institute provides hands-on experience for senior leaders aspiring to the community college presidency. The association has gathered years of research from new CEOs about what they wish they had known before assuming the presidency.
The institute provides the opportunity for like-minded individuals in the education sector to meet in-person to discuss current events, trends and topics affecting community colleges across the nation.
"While it is always good to network with colleagues from across the United States, the AACC Future Presidents Institute was particularly impactful because we not only had the opportunity to interact with thought leaders in the vanguard of our field, we were able to do so in-person," stated Dr. McCaslin.
The faculty for the institute is drawn from the community college leadership field and are highly skilled presidents, chancellors, and groundbreaking leaders. Institute faculty leverages their community college leadership expertise and field-based practical skills to create new knowledge and enduring concepts that shape the practice of community college leadership.
Dr. Samuel Todd Brand is a native of Mississippi. Prior to his appointment as Academic Dean at ACTC, he served as a high school speech teacher, high school basketball coach, community college faculty member, community college basketball coach, and community college division chair. He most recently served as Chair of Fine Arts/Communication and was Arts & Letters Series Director at Meridian Community College. His teaching areas are communication and economics.
Dr. James B. McCaslin joined SKYCTC 10 years ago as Associate Dean of Academic Affairs and Director of the SKYCTC Franklin-Simpson Center. He later served as Vice President of Outreach and Community Development and was subsequently named Provost in July of 2019. Prior to joining SKYCTC, McCaslin worked in various roles at Western Kentucky University for 12 years.