Handshake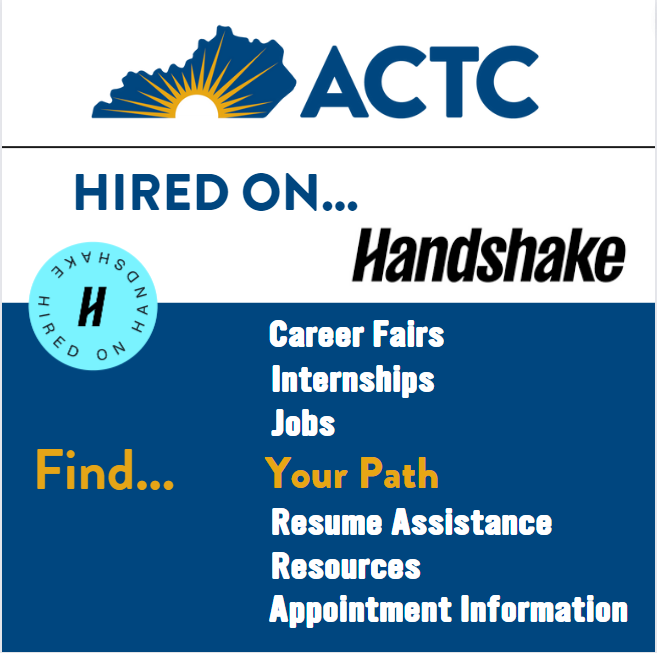 For Students
Great news! Ashland Community and Technical College is now partnering with Handshake, your new career management platform, to help you discover new career paths and find amazing jobs and internships.
We understand students can be busy, so we've pre-populated some basic information on your profile for you. Go ahead, claim your account, and let's get this career thing figured out!
New to Handshake?
Sign in with your KCTCS email and password
All set? Search for jobs, internships, and other career advancing opportunities.
Ready to apply for a position? Upload your resume for staff at ACTC Career Services to review. Once your document is approved you can apply!
Tip: Download the Handshake App!
For all your Career Service's needs
SCHEDULE AN APPOINTMENT ON HANDSHAKE
For Alumni
Great news! Handshake is available to all ACTC alumni. Follow instructions here to get started today!
Commonly Asked Questions
How do I upload my resume to Handshake?
What do I build my profile in Handshake?
Could I have some Handshake profile tips?
How do I search and apply for jobs on Handshake?
How do I request an appointment on Handshake with Career Services?