The Assessment Center
The Assessment Center offers a wide variety of certification exams administered in a professional and secure environment. We also offer proctoring services to area colleges and students. Browse more information about our testing partners and available exams below.
Assessment Center Location
1400 College Drive, Ashland, KY
Directions
From U.S. 52: Cross the bridge to Ashland, follow 13th Street West approximately 1 mile. Turn left onto Ramey Street, and left again onto College Drive.
From I-64: From Exit 185, turn North (towards Ashland) onto KY 180. Go straight approximately 9 miles. Turn right onto Ramey Street, then left onto College Drive. (KY 180 becomes US 60, then 13th Street).
The Testing center is located in the Goodpaster Building (in the back of the campus) on the first floor in room G101 (2nd door on left).
For more information, contact
Gena Goble
Assessment Coordinator
(606) 326-2446
Gena.Goble@kctcs.edu
Ashland Community & Technical College is a authorized testing center for Meazure Learning. Meazure Learning is one of the nation's leading certification and licensure testing companies. The company builds long-term relationships with government agencies, corporations, educational institutions, and trade and professional associations. This testing firm offers examination design, development, and administrative services.
Through Pearson Vue, the following are some of the more common Kentucky Contractor/Trade Exams available.
Kentucky Low Voltage Electrician- 218
Kentucky Standard Master Electrician- 701
Kentucky Standard Journeyman Electrician- 703
Kentucky Fire Sprinkler Inspector- 209
Kentucky Fire Alarm Inspector- 700
Kentucky Business and Law- 231
Kentucky Master HVAC- 595
Kentucky Limited Journeyman Duct Mechanic- 596
Kentucky Limited Journeyman Installer Mechanic- 597
Kentucky Journeyman HVAC Mechanic- 598
There are many other exam available through Pearson Vue.
Complete list of ICC Contractor/Trade exams.
To register and schedule for one of these contractor/trade certification exams, you may call PearsonVUE at 1-877-234-6082 or visit the Pearsonvue website
Access a copy of the Kentucky Contractor/Trades Examination Information Bulletin
This bulletin will answer almost any of the Frequently Asked Questions regarding the ICC testing for Kentucky. It will also give you the most updated list of references allowed in the testing room for each Kentucky ICC exam given.
Ashland Community & Technical College is now a testing site for the Kentucky Department of Insurance Exams.
All applicants must have a scheduled appointment to sit for the examination(s); walk-ins are not accepted.
TO SCHEDULE AN EXAM:
Applicant must obtain a KY Department of Insurance eServices account. To create a secure, password-protected eServices account, click on eServices in the upper right-hand corner of the Department of Insurance (DOI) home page (http://insurance.ky.gov) and then click on First time here to set up the account.
Once your online record reflects "pending examination" you are eligible to schedule your examination online.
Notes:
- Any examination retake and rescheduling may be done through this account as well.
- Any Special Accommodations must be approved in Agent Licensing PRIOR to examination scheduling.
FEES AND CANCELLATION POLICY:
There is an examination fee of $50 for each scheduled retake of an examination.
Any changes to exam appointments should be made 24 hours prior to the scheduled time. Failure to give 24-hour notice of cancellation may result in the forfeiture of the $50 examination fee.
ON EXAM DAY:
Any applicant who fails to report for a scheduled appointment may forfeit the $50 fee for examination.
Arrive 10 minutes before your scheduled time. If you fail to arrive by your scheduled test time, you may forfeit your placement at the testing site due to availability.
Government-issued photo ID must be provided in order to take any exam.
ABOUT EXAM RESULTS:
All examinations are computerized and graded upon completion. Exam results are provided at the testing site, and may be printed from eServices. Upon successful completion of examination, new licensees may print a license certificate and pocket ID card from their eServices account. Applicants who do not pass the examination may pay the $50 retake fee and reschedule another examination through eServices. Examinations cannot be rescheduled for the same day.
CONTACT INFORMATION:
For all inquiries regarding the Kentucky Department of Insurance exams, please log into your eServices account or contact them by phone at:
Main : 502-564-3630
Toll Free (Kentucky only) : 800-595-6053
TTY : 800-648-6056
ACTC is a Kryterion Global Testing Solutions Testing Center. If you need to take an exam through the Kryterion Testing Network (KTN), we will be happy to assist you.
For more information or to schedule an exam
Test Taker Instructions for Onsite Exams
Taking a certification exam can often be an exciting and yet anxious experience. At a Kryterion Testing Center, we want you to feel relaxed and as comfortable as possible. Below is an overview of what to expect as you advance through this process:
During your certification registration process you are asked to select a Testing Center in your area as well as a date and time for your test session.

Once your registration and scheduling is complete, you will receive an email confirming your scheduled test event including your Test Taker Authorization Code. If you need to make any changes to your scheduled test event, you should contact your Test Sponsor.

When you arrive at the Testing Center for your test event, you are required to present to proctor your Test Taker Authorization Code you received in your registration confirmation email.

You are required to bring two forms of identification with you to the Testing Center, which the proctor verifies and records. The proctor will provide you a document to read in the waiting area while the proctor loads your exam on the workstation in the testing room. This document prepares you for your test session.

You will be asked to place all of your personal items, except your identification, in a locking file cabinet or compartment. Personal belongings includes bags, purses, keys, wallets, hats, briefcases, books, cell phones, calculators, portable electronic devices, watches and any type of firearms. We recommend leaving any item not needed for testing at home.

Once your test has loaded, the proctor will escort you to the workstation in the testing room and you may then begin your test. The test engine provides you with detailed instructions on how to take the exam and walks you through each step of the process.

When finished, you are prompted to notify the proctor that you have completed the test. The proctor will then complete check-out process.

Each Test Sponsor determines when and how their Test Takers will receive their test results. Some Test Takers receive their results immediately after they submit the exam while at your testing center, others may receive their results via email or postal mail. Results will not be printed out by the Testing Center.
Test Taker Questions
How do I schedule an exam session?
You will need to navigate to the URL Corresponding to your test sponsor. If you have questions regarding the process, you may contact the Kryterion Testing Network (KTN) Team. They are available Monday through Friday from 7:00 am to 4:00 pm (PDT) and can be reached by phone at 1-800-403-6199 (U.S.) / +001-602-281-3591 (International) or by email at ktnsupport@kryteriononline.com.
Can I cancel and/or reschedule my test event?
Yes, simply contact your Test Sponsor to make new arrangements. A rescheduling fee may apply.
What type of identification must I bring to the testing center?
Test Takers are required to present two forms of identification; one must be a government issued photo ID from the Primary Identification list below. All forms of ID must be valid and not expired.
Primary Identification:
Government (Local, State, Province or Country) issued driver's license or identification card
Passport
Military Identification
National Identification card
Secondary Identification:
Bank debit or credit card
Employee Identification card
Student Identification Card
Retail membership card
Wholesale membership card
Can I keep my belongings with me during the test session?
All personal belongings, except your identification, will be stored and not accessible during the test session.
May I bring food or drinks into the testing room?
Tobacco products, food, drink, and chewing gum are not allowed in the testing area.
Do you provide accommodations for Test Takers with special needs?
The Kryterion Testing Network is required to abide by federal and local laws that require reasonable accommodations for an individual with a disability in job-related test situations (i.e. The American Disabilities Act). If you have a special need, please contact your Test Sponsor. You may be required to submit a form that identifies your limitations and the supportive resource you are requesting.
When will I receive my score reports?
The Test Sponsor determines when the score report is available to the Test Taker. No printed results will be provided by the Testing Center.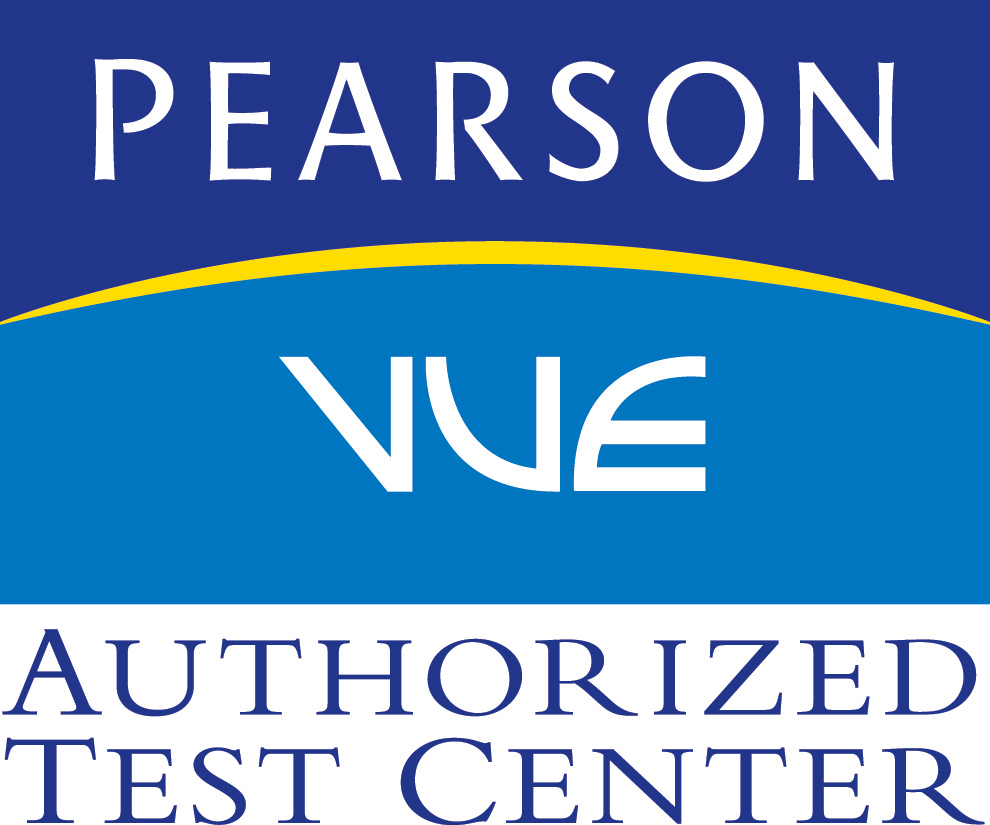 Ashland Community & Technical College is now a Pearson Vue Authorized Test Center.
Pearson VUE delivers over 15 million high-stakes exams a year for clients in the licensure, certification, academic admissions, regulatory and government testing service markets. It boasts the world's leading test center network, with over 5,000 testing centers, 230 of which are fully owned and operated Pearson Professional Centers. These centers utilize a patent-winning design, which was created specifically for high-stakes testing and offers a carefully controlled, consistent testing environment.
We offer a wide variety of licensure/certification exams through Pearson Vue.
To schedule a test appointment through Pearson VUE, select your testing program from the Pearson VUE test taker services portion of the website. Once you have chosen your testing program you will be presented with a variety of ways to schedule your exam that are applicable to that testing program.
Schedule an exam by phone at (877) 234-6082.
Are you interested in pre-employment testing? Our assessment center is equipped to administer a variety of exams for business and industry.
Do you already have an exam you need administered by a third party? Do you need us to assist you in identifying an exam to meet your assessment needs?
Call our assessment center for assistance or more information.
To find out more about our Pre-Employment Testing, please contact Gena Goble, Assessment Coordinator.
A proctored exam means that you must come to a physical location and take the test while being supervised by a proctor, someone who works with your online instructor and ensures that the right person takes the exam following the rules set by the instructor. Different instructors have different rules. You can expect that there will be a time limit to complete the exam. You may or may not have access to paper, books, and calculators. You will not be able to use your cellphone during the exam. Children, friends, and family will not be allowed in the proctoring area with you. You will need to bring a valid photo ID.
You must make an appointment to have a proctored exam.
To schedule a proctored exam, please contact Gena Goble at 606-326-2446 or Gena.Goble@kctcs.edu.


Testing Fee:
There will be a $25.00 (non-refundable) charge for non-KCTCS students to have their test proctored.
Payment Policy:
We accept cash and credit/debit cards. We cannot accept checks for testing fees.
Self-Pay:
If you are responsible for your own proctoring fee, payments for testing must be made on or before the day of testing.
Please visit the cashier window on campus and let them know you are paying for a proctored exam.
Third Party Payment:
If your college, employer or another organization plans to pay for your testing fee, there are two options available to you:
You may provide the test proctor at ACTC with an "intent-to-pay" letter (on official letterhead) from the organization. This letter must provide us with a billing address.
You may make arrangements to obtain the payment and bring it with you on the day of testing.
If neither of these options work for you, feel free to contact Gena Goble for other options.
We return tests by secured email, mail or fax. If mailing is required, postage must be paid by the tester or the institution requiring the proctored exam.
ACTC is an authorized ProV testing center.
For information regarding your specific state contractor exams, visit ProV Exam Test Information
For all other ProV Questions, visit the Pro V website.
To schedule your Prov Exam:
Scheduling your examination is a two-step process; first, you must register for the exam, and then you must select a testing date and make payment for your exam.
Prov offers several convenient methods to allow candidates to schedule their examination(s) in advance.
Online:
By Phone:
To schedule for an examination by phone, candidates should contact Prov toll free at 866-720-7768. Prov scheduling staff is available 8:00 a.m. through 6:00 p.m. ET, Monday through Friday. Candidates should be prepared to provide the Prov scheduling staff with their name, Prov Candidate ID and their ZIP code. Once Prov confirms the candidate's identity, Prov staff will search the database for the next available testing session at the candidate's preferred testing location and will provide candidates with any alternate locations that may be in close proximity to their address. Once candidates are scheduled, Prov staff will email them information regarding their testing schedule.
The deadline for scheduling your test will vary based on the testing center you select. The advance scheduling deadline ranges between one to six business days depending on the testing location.
ACTC is an authorized PSI True Talent testing center.
Developed through years of experience in high-stakes employment testing, PSI True Talent™, formerly known as the PAN Platform, is the industry's most proven and flexible talent measurement and testing platform. It's the platform of choice for SHRM's Talent Assessment Center, the TSA, Fortune 500 companies, and thousands of organizations worldwide that require modern testing capabilities, a secure platform, and outstanding support. The library of their assessments gives one-click access to premier tools for improving hiring, retention, employee development, and leadership outcomes.
Common Exams:
FBI

Border Patrol

TSA

Marathon Petroleum Employment

USA Hire
The Assessment Center administers the following exams for the Kentucky Board of Auctioneers.
Exams include:
Principal Auctioneer
Apprentice Auctioneer
Livestock Auctioneer
Auction House Operator
For more information or to schedule an exam, visit the KY Board of Auctioneers website.
Effective January 2024, ACTC will administer the AMCA (American Medical Certification Association) exams for Phlebotomy and EKG Tech. Exams are scheduled for the third Friday of every month, January thru May.
Phlebotomy exams will be at 10:00 a.m. and EKG exams at 12:00.
Testers must register at least two weeks prior to exam date.
Registration and More Information: amcaexams.com
2024 Testing Dates:
January 19
February 16
March 15
April 19
May 17