Navigating Student Self-Service
Use "My Path" to login to ACTC accounts with Single Sign-In
At the ACTC Homepage @ Ashland.kctcs.edu
Use Icon in Upper-right to select "CURRENT STUDENTS"
Scroll down, find the Pathfinder
Select the "MY PATH" option
Use ACTC username & password

Example username: JSMITH0001
Example ACTC Email: JSMITH0001@KCTCS.EDU

Login to Self-Service, Email, Blackboard, & More!
Self-Service Homepage
The tiles displayed on your "homepage" are your navigation tools.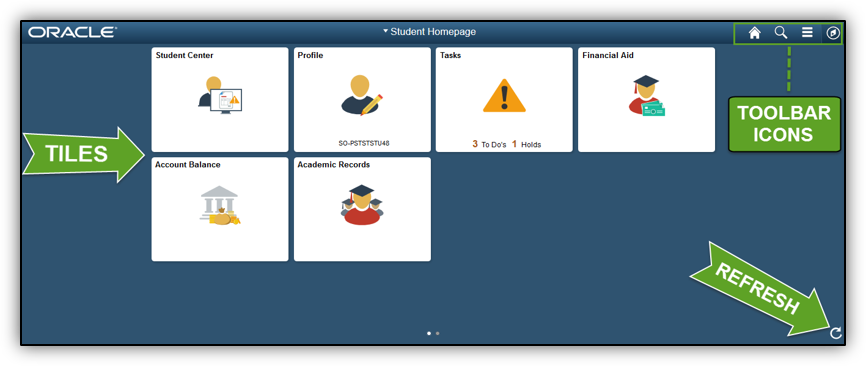 Toolbar is displayed at all times

Return to your Student Homepage

Searches within your account

Displays actions, such as Sign-Out

View most up-to-date account details

Program your favorites and more

Student Center Tile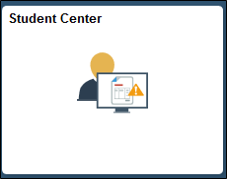 View All Account Details in One Convenient Location
Grades
Class Schedule
Unofficial Transcript
Account Balance
Anticipated Financial Aid
KCTCS Messages
Personal Information
Address on File
Phone Number on File
And Much More!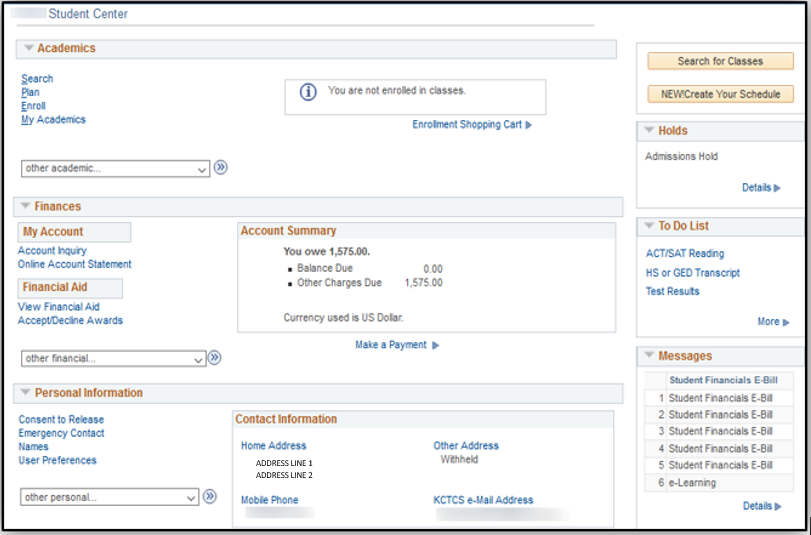 How to Give Someone Access to Your Records for FERPA
In the student tile, click the "Consent to Release" link
Fill out the consent with the person's information of who you are giving consent to (not your personal information).
How to Restrict/Release Information for FERPA
In the Student Center> Personal Information> Click on Privacy Setting in the "other personal..." text box.
Click Edit FERPA/Directory Restrictions
Profile Tile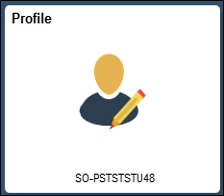 View & Edit Personal Details
Address
Email
Phone Numbers
*Note* Visit the Welcome Center to change or update other account details such as name, date of birth, or SSN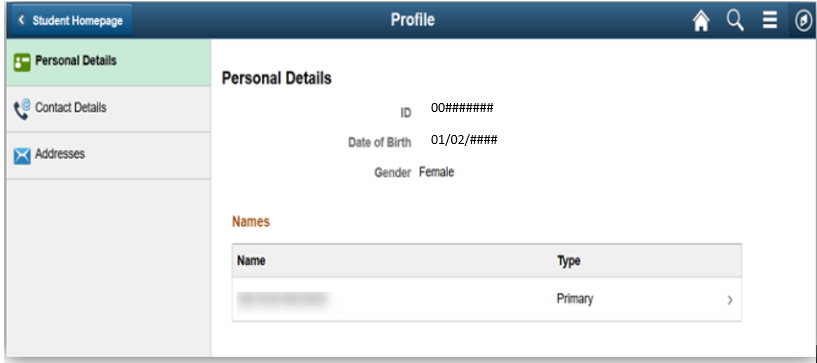 Academic records Tile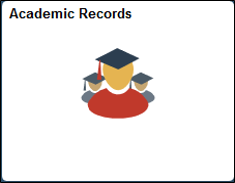 View & Edit
*Note* Always speak to a Financial Aid Specialist and Academic Advisor before changing either your major or home college.

Tasks Tile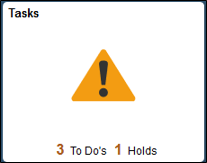 View Tasks and To-Do Items for Financial Aid & Admission
To-do items and tasks are usually required for your file to be complete.
Click on each item to view details.
Account Balance Tile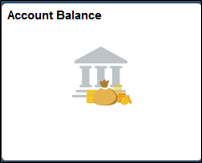 Select "What I Owe" to Review Your Account Charges
Tuition
Fees
Book Charges
Select "Make A Payment" to View Payment Options
*Note* Payment Plan deadlines do apply. See Academic Advisor for details.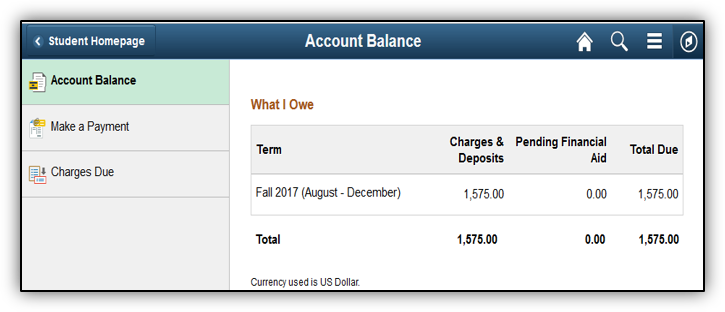 Financial Aid Tile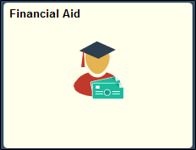 View Your Financial Aid
Estimated Awards
Anticipated Awards
Account Summary
Accept/Decline Awards
Award Disbursement(s)
Bookstore Release
Tuition
Fees
Book Charges
*Note* Bookstore Release needs submitted one-time only.
Self-Service Help is Available
For assistance in Self-Service including:
Login
Navigation
Activation
Password Reset
Visit the Welcome Center
OR
Call the 24/7 Help Desk @ 1-855-246-2282
Thank You!