Ready to Work
Are you a parent who...
Wants to enroll in GED classes or college?
Is already enrolled in GED classes or college?
Wants to complete a college degree but owes a bill or has a loan in default?
Wants to earn a paycheck that does not reduce certain benefits?
How we can help...
Find jobs that work around school schedules.
Offer support as you balance family, work, and life.
Help to find a career that interests you.
Access to:
Daycare and transportation assistance
Work clothes and uniforms
Employment Skills Training
RTW STUDENTS ATTEND MINI CONFERENCE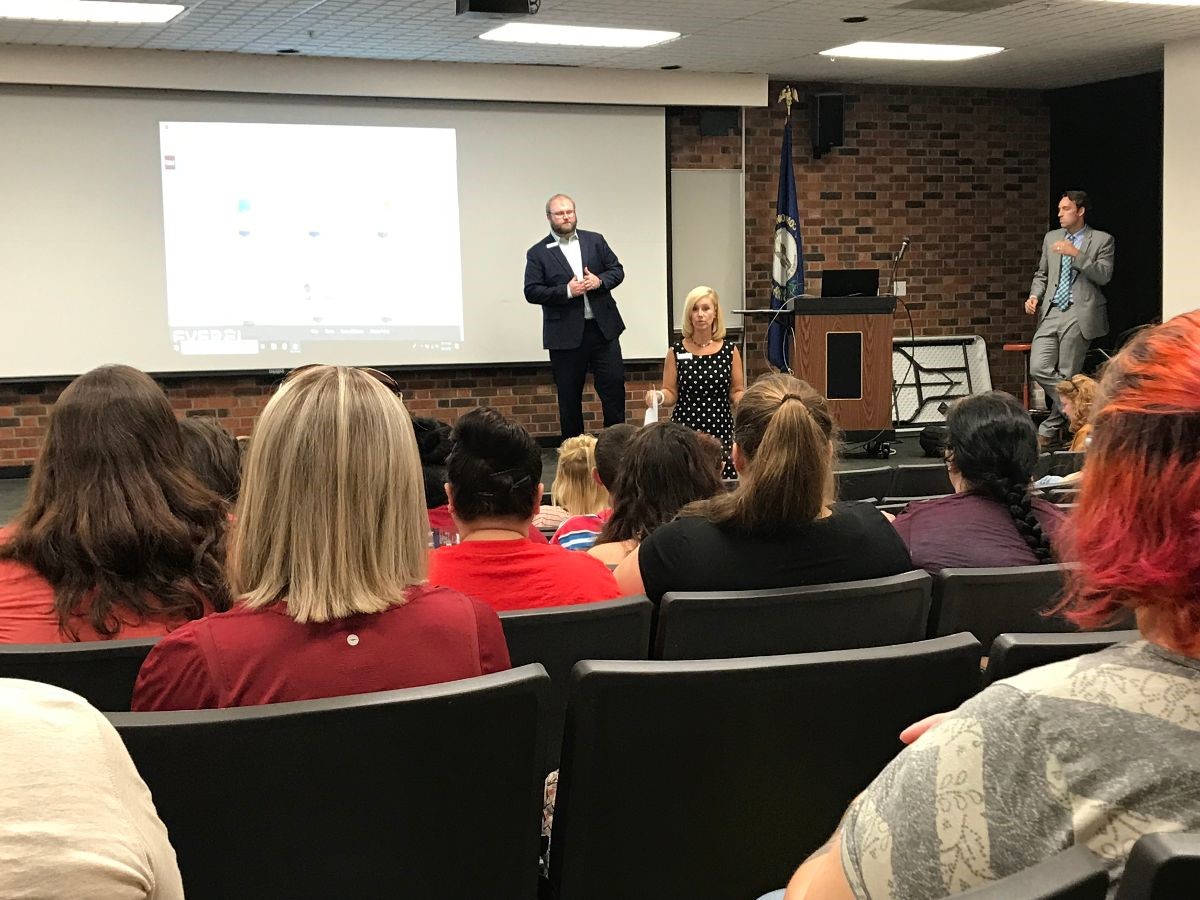 ACTC Ready to Work hosted a mini conference on Aug. 6, 2019 co-sponsored by the BB&T Bank Huntington, WV and Kentucky Coalition Against Domestic Violence. More than 60 RTW students learned about financial awareness and domestic violence, with the aim of removing as many barriers as possible between them and their college degree and career goals.
Application
Apply to be a Ready to Work Student
Contact US TODAY!
Ready To Work Program Office
1400 College Drive, Goodpaster Building Suite #114, Ashland, KY 41101
Regina Miller, Program Director
Email: regina.miller@kctcs.edu Phone: 606-326-2216
Fax 606-220-8588
Winston Leadingham, Career Support Specialist - Pre-College
Email: Winston.Leadingham@kctcs.edu Phone: 606-326-2424
Fax 606-220-8588
Have a question? Let us know by submitting the contact form below.
Funding for this program and publication is provided by the Kentucky Cabinet for Health and Family Services Department for Community Based Services