Refilling my cup
It's Thanksgiving morning, and many of you are rushing around checking the turkey, setting the table, or packing to go visit family. Enjoy this time, cherish these moments. For me, it's a quiet morning at home, practicing self-care and reflection. I've messaged with friends, I've talked with my grandma, my cats are napping peacefully. It's a good day!
We are all busy; so much more than our parents and grandparents ever seemed to be. We take on more tasks, our children are involved in multiple extracurricular activities. I have 3 employers, a son, an 87-year-old Grandma, and a home. All require attention, but where is my time for me? We've all seen the meme, "You can't pour from an empty cup." You cannot give to others if you no longer have anything left to give to yourself first.
I remember the morning that a frantic student came to me. She was nearing graduation and transferring to MSU, she had just gotten married, and she worked part-time. The night before, she was understandably tired, and was in a car accident. She was shaken, but ok. However, she realized that she was overwhelmed. We sat and talked about life and how to eliminate some of those responsibilities. I remember what I said to her, "We can't always be Super Woman." But I felt like such a hypocrite. I realized that what I was telling her, I didn't actually do for myself. The words coming out of my own mouth, weren't going into my own ears, my own brain.
Fast forward about eight years and two Masters degree later. Nope, I still wasn't slowing down. My son was struggling with his health and school. My personal relationships suffered. I was simply existing day to day. I can't tell you what the catalyst was, when that awakening happened – it just did. I needed to be happy for me, for my son. I needed to live in the present!
Another two years have gone by. I am the happiest that I have been in many, many years. My son is healthy and on a great path. He makes this momma proud. He sings! I never knew that! I have the best friends that I have ever had in my life. We have had so many laughs and adventures and I look forward to many more. My grandma will be 88 in a few months. She has been my mother figure, my rock, and I am fortunate to still have her at my age. Yes, I work a lot of hours, but I work to change lives, including my own. Each of my roles helps others to see their own potential for success and growth.
Over the years I have done a lot of hobbies and things to try to find self-fulfillment. I've taught aerobics and Zumba. I've taken writing and stained-glass classes. I always want to learn, and to give. My new venture with Reiki teaches me to relax and to live my life day by day, and for me. Yes, at some point I will be able to practice and help others, but for now, this is just for me.
Self-care is vital to my life, to your life! Find that way for you to relax and unwind. My front porch with a book is my sanctuary. Find your place, your way to enjoy you. Learn about yourself, who you truly are. Be comfortable with being alone and who you are. Re-fill your cup so that you can once again give to others.
I will worry about tomorrow when it comes, but
· Just for today, I will not worry
· Just for today, I will not be angry
· Just for today, I will do my work with honesty
· Just for today, I will be kind to all living things
· Just for today, I will be grateful for my many blessings
--Reiki principles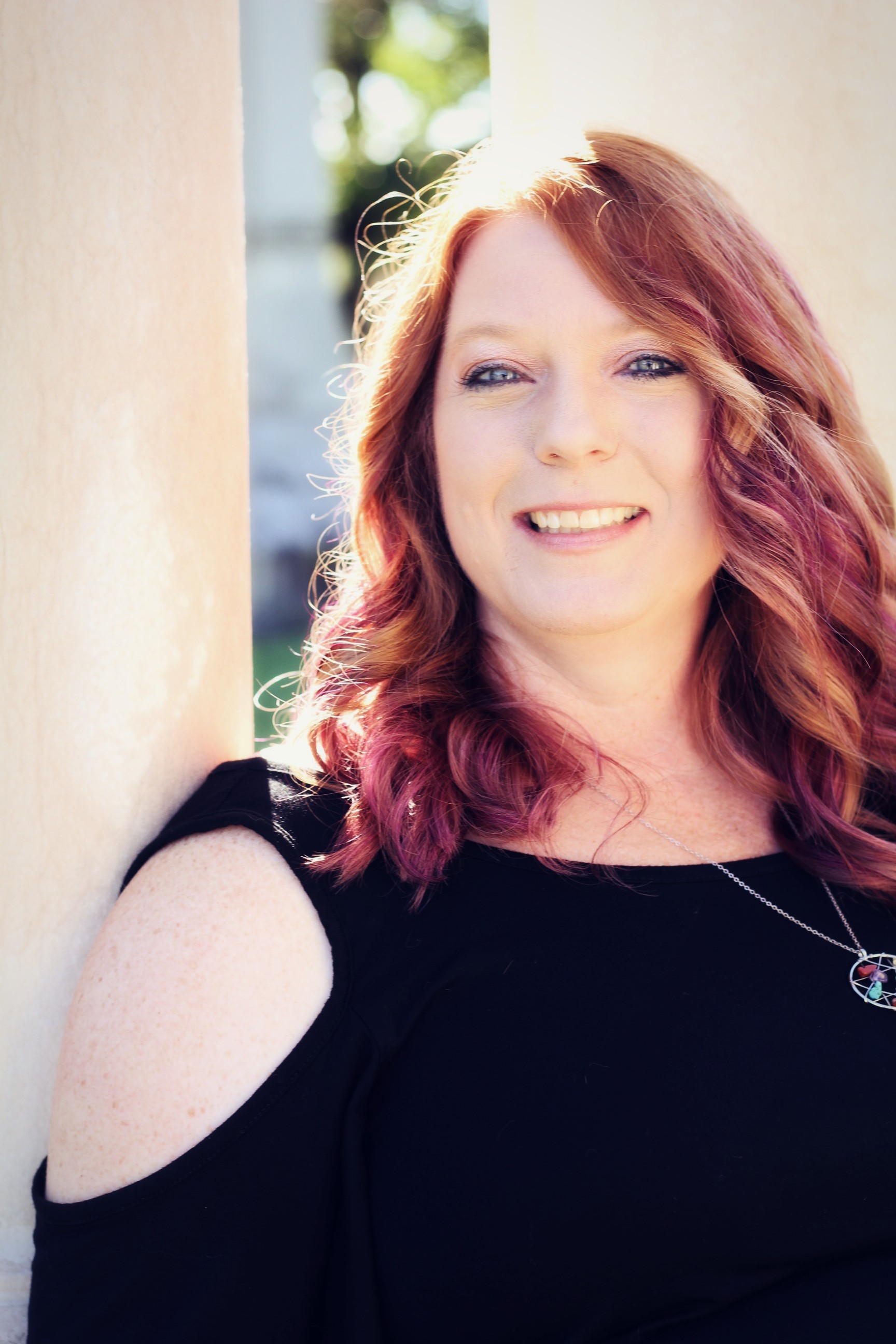 Chrisha Spears has worked at ACTC since 2010. Chrisha also works part time for Kentucky Adult Education as a College and Career Navigator and Young Women LEAD as the YWL Club Coordinator. She is a graduate of ACTC with an Associate Degree in Business and a three-time graduate of Morehead State University with a Bachelors in University Studies, a Master of Arts in Adult and Higher Education, and a Master of Arts in K-12 School Counseling. Chrisha also serves on the Ashland Alliance Youth Leadership program and the FIVCO ReEntry Council. Her family includes one son and her Grandma.