Steel: The foundation that built a community
Iron
In the 1850's, shortly after the settlement of the Poage family in what is now Ashland, KY, farmers in the area noticed something strange. While plowing their fields, they detected a rich surface deposit of brown minerals mixed within the soil. Richard Deering of Pennsylvania, who had settled in Greenup County, built a small cupola furnace and began to smelt the iron near his farm on the on the Little Sandy River. In 1822, William Shreve and his brothers also established a steam furnace in the area. As the pig-iron industry prospered, so did the communities in Kentucky and Ohio. Iron was the main industry of Ashland and of course, Ironton, OH (hence the name). Ironton became one of the leading iron producers in the world. Much of the iron produced by Ironton was used for the first ironclad steamship in the Civil War, the USS Monitor. As soon as the Confederate Army began construction of iron clad ships, the iron from Ironton was quickly sent to Brooklyn for construction for the Union (Queen, 2019).
American Rolling Mill Company (ARMCO)
In 1875, a total of 79 furnaces dotted the area's landscape. Each furnace site was a community unto itself- complete with a preacher, school teacher and company store. After the civil war in 1869, Ashland Furnace was built on the riverfront at 6th Street. It had a daily capacity of 45 tons, which was the largest furnace in the world at that time. In 1902, the company split its railroad and ironmaking operations and formed Ashland Iron and Mining Company. By 1916, the company started a new plant open hearth furnace on a new site at the junction where the Ox road from old Bellefonte Furnace (Bellefonte Princess Road- Rt. 5) met the Ohio River. A young man named George M. Verity arrived in Ashland with big hopes and dreams and a great work ethic. He worked as a manager for a roofing company and talked 30 investors into starting the American Rolling Mill Company (ARMCO).
Continuous Rolling Sheets
The company started out with 350 employees and a $350,000 investment (Martin, 1999). The plant began to prosper under Verity's leadership. A young engineer named John B. Tytus came from the paper mill industry. He thought that steel could be rolled in continuous sheets, thus eliminating the old slow and backbreaking method. By 1921, the effects of a recession were felt around the community, and this looked like a good time to put this new "secret" project to work. On December 31, 1923, the world's first continuous ribbon of steel passed through the mill's rolls. Was this invention and process successful? Yes indeed!! It has been described as one of history's ten greatest inventions and opened the door to the mass production of automobiles and consumer goods-reducing the price of steel from $150 a ton to $60, thus making luxurious product affordable to the average person (Martin, 1999).
Decades of Success
The 1950's, 60's and 70's were great years for Armco. By the mid 1960's, the Ashland plant employed over 5,000 people. They continued making steel for a diverse market. They supplied steel to the military, farming and shipping industry, state highway guardrails, railroad companies and many more. The future looked bright.
The Downfall
By the 1980's there was more competition. Newer automated steel plants in the U.S., plus foreign competition showed how outdated the facility had become. Updates were added, like a continuous bloom caster, which was a state-of-art facility for forming bars directly from molten steel, but these additions didn't come fast enough. These bars were used for the oil drilling pipes and were in great demand until the bottom fell out of the oil drilling industry.
In 1989 a partnership was formed between Kawasaki Steel, a large Japanese producer and Armco. In January of 1992, the company streamlined again. Some plants were shut down and the company became AK steel (Armco-Kawasaki). In 1997, the Amanda furnace, caster, and one finishing line were all that were left.
The Amanda furnace and other operations were idled on December 15, 2015. The galvanizing unit with 230 employees remained in operation; however, over 600 employees were laid off. This was indeed a huge blow to the community. In January of 2019, AK Steel announced that it would permanently close the plant, thus eliminating the rest of the workforce. Cleveland-Cliffs acquired AK Steel, and it was hoped that new investments would be made revitalizing the old plant. However, this proved to be false, and it was decided in June of 2021 to demolish the Ashland plant. After eight months of silence, the community was jolted with two large explosions heard throughout Boyd and Greenup counties in Kentucky and Lawrence County in Ohio, on February 8, 2022. The mighty steel towers were imploded.
Will we ever get used to seeing the skyline without the powerful furnace and ovens? Every day, the plant is slowly being taken apart piece by piece. In an ironic twist of fate, the mill that once produced steel is being scrapped to eventually be melted down to once again produce steel for some other steel plant. I guess in her last breath, the once mighty mill is still producing what she does best… steel. The plant that helped to create and sustain the region will be nothing more than a memory and a fond memory at that. Goodbye old girl, and thank you. Yes, thank you from all of the generations that you helped sustain and support. You will be missed.
ARMCO FIRSTS
1910- Steel Industry's first Safety program
1914- Steel Industry's first Sickness Benefits program
1914- Steel Industry's first employee suggestion program
1920 – Steel Industry's first eight-hour work day
1923 – World's first continuous Hot Rolling Mill
1925 – Ashland first winner of Armco Iron Man Award
1927 – Ashland first Armco Safety Shoe program
1937 – Steel Industry's first continuous galvanized steel with in-line annealing
1950 – Steel Industry's first full scale trial of taconite pellets
1964 – World's first successful Coal Injection System
1989 – World's first nitrogen-finished, induction-heated galvanized steel.

Martin, B (1999, June). Insight: AK Steel History.
Queen, D., (2019). Historical Gems of the River Cities. Right Eye Publishing .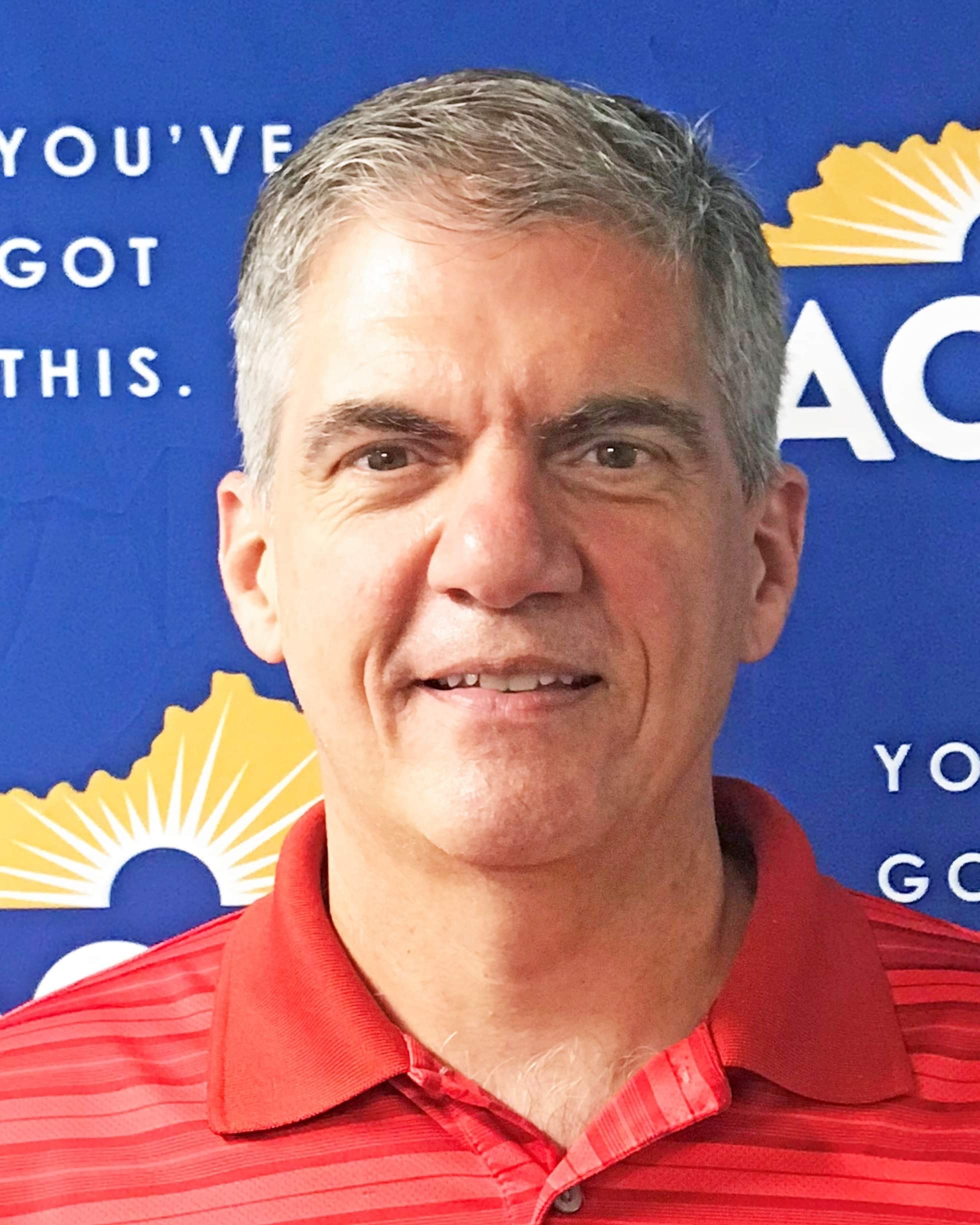 Dale Queen has been teaching at ACTC for 20 years. He has taught Developmental Algebra, Workplace Principles, Introduction to College, Business Communications, Basic Public Speaking and Interpersonal Communications. Mr. Queen has written two books on local history. His first book "Clyffeside Park: Gem of Nature" is about a trolley park located on the outskirts of Ashland. The second book "Historical Gems of the River Cities" covers eleven places between Portsmouth and Huntington. Mr. Queen is also a drummer and enjoys playing live and recording in the studio.
Want more from Dale? Check out the latest From the Den podcast, where he gives a history of ACTC. You can listen to From the Den wherever you listen to podcasts.