Deflated, but not Defeated
Well, here we are, at the beginning of February. I'm guilty. Are you? Go ahead, raise your hand. Mine is way up there touching the sky. Maybe even waving a little bit. It's ok, we can admit it. I'll support you. Wait… what did we do? Or maybe, what didn't we do?
It's the beginning of February and we haven't reached those New Year's Goals. Some goals, we probably even forgot about. Or we convinced ourselves that we will get to them soon. Yes, my new yoga mat is still in the corner. But I had a house guest for a week and that took up the space I had intended to use. Never mind, that I could have used another room. There's still a box of holiday chocolates on the kitchen counter. Oh, I'll get rid of those when my new nutritional shakes arrive in the mail; I can eat them until then.
We know S.M.A.R.T. goals Specific, Measurable, Attainable, Realistic, Time-based. We muddle over what we want to achieve, decide if it's even possible, and then set a deadline for when we want to accomplish it. However, do we take into consideration all that goes along with those goals? Are we truly ready? Life happens, life gets in the way, life can be messy and complicated. And it's ok!
Sometimes, we set goals. Yes, plural, goals, as in more than one. Realistically that may not be the best strategy for everyone. Oh, I can multi-task and work on several things at once. But am I truly effective and efficient tackling too many things at once? I'll admit it, sometimes I get overwhelmed. Ok, a lot.
Often, we set lofty goals. Goals that may not be achievable for us. Or seem too difficult to tackle, so we don't even try. I always try to break it down into smaller, more manageable parts. How do you eat an elephant? One bite at a time. No, the elephant is not on my diet plan. Sheesh….
As I've focused more on myself, I've learned to set intentions rather than goals. What are the differences? Goals are usually long term – 3 months, 12 months, 5 years. Intentions are for now, for today. Goals may be something you seek to gain or achieve, while intentions are something within you and for you. Goals may be something tangible, while intentions are a part of you.
I am not opposed to setting goals, not at all! I realize that by setting my intentions first, I can then help achieve my goals. I intend to eat healthier and to exercise more to help me achieve my goal of losing weight and being healthier. I intend to practice reiki everyday to achieve my goal of alleviating anxiety and stress. I intend to put that box of chocolates in the freezer so that I can enjoy them as treat when I achieve a health goal. Intention accomplished!
I am taking the time each day to set my intentions to help me work towards my future goals. Take some time to look back at your New Year's Goals. Can you reframe them as intentions and possibly be more successful? Sometimes, it's just a matter of perspective!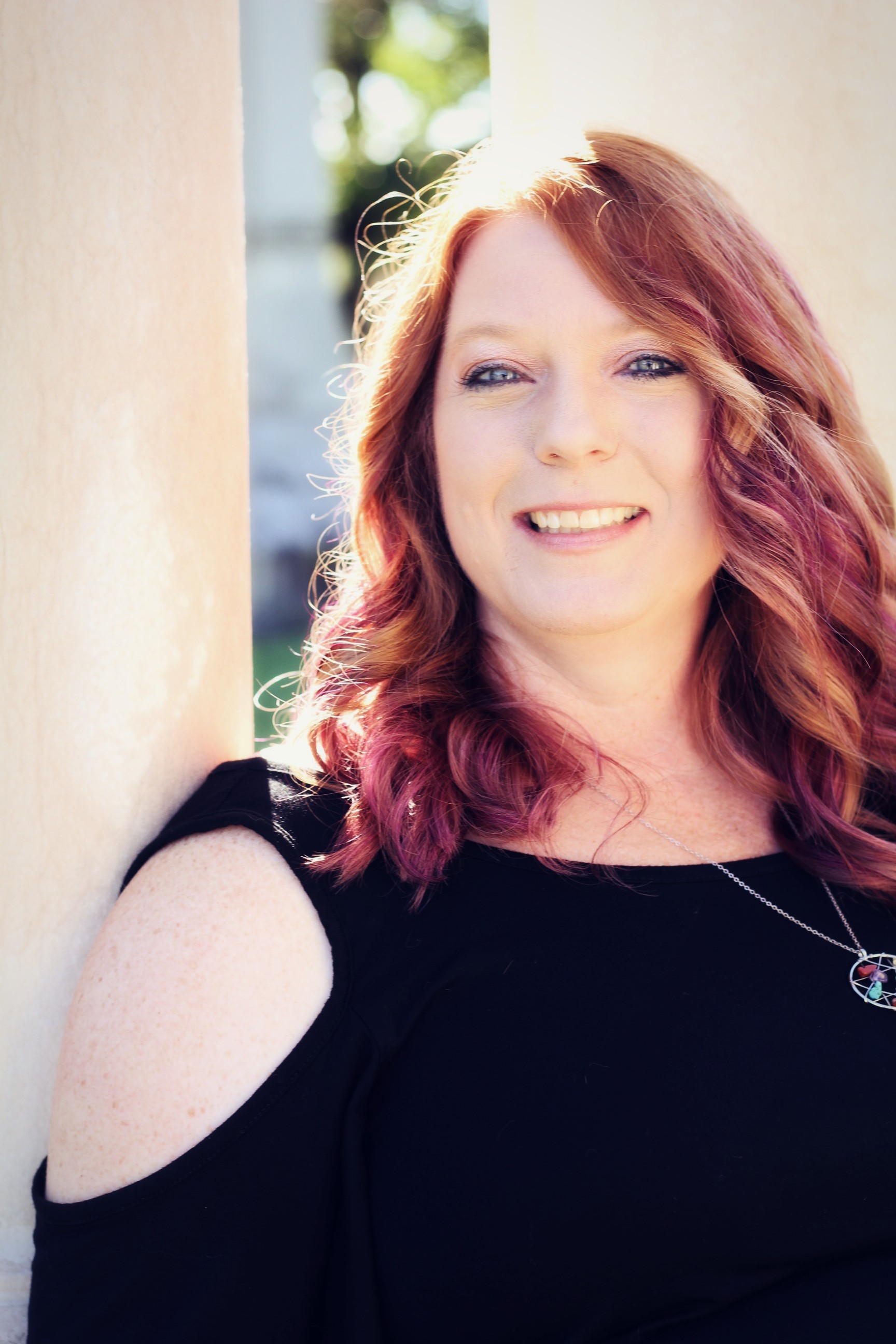 Chrisha Spears has worked at ACTC since 2010. Chrisha also works part time for Kentucky Adult Education as a College and Career Navigator and Young Women LEAD as the YWL Club Coordinator. She is a graduate of ACTC with an Associate Degree in Business and a three-time graduate of Morehead State University with a Bachelors in University Studies, a Master of Arts in Adult and Higher Education, and a Master of Arts in K-12 School Counseling. Chrisha also serves on the Ashland Alliance Youth Leadership program and the FIVCO ReEntry Council. Her family includes one son and her Grandma.