Ashland Oil/Marathon an intriguing history
The "Roaring 20's" were indeed great economic times for the Ashland/Huntington area. There were a large number of steel/iron, brick, shoe, coffee and apparel companies around the river cities as well as having a horse racetrack on the outskirts of Ashland in what is now Raceland. Clyffeside Park, Millbrook Park (Portsmouth) and Camden Park were trolley parks where families could spend some of their leisure time. The streets were either paved or bricked and the population of Ashland had nearly doubled within 10 years. Ashland has always been known as a "steel" town, but the city and community would never have been as prosperous and fortunate without Ashland Oil.
History
Kentucky was blessed with a rich conglomeration of natural resources. Most people may think of timber, coal and even quarried stone, but there were also a large number of small oil fields scattered throughout the Commonwealth. In 1917, Lee County had one of the larger fields in the country. There were a number of small fields in Lawrence County, Morehead, and Boyd County.
In 1923 Paul Blazer surveyed the Great Eastern Refinery, a small refinery located at a train stop known as Leach on the outskirts of Catlettsburg. The refinery had originally been built by oil men from Pennsylvania and produced red lubricating stock during WWI with a capacity of around 1000 barrels/day. He noticed that the area was ripe with opportunity (Rodengen, 1998). Natural resources, river and train would provide the transportation needed for oil refinement. The small refinery was owned by the Swiss Oil Company and Blazer wanted to build a pipeline from Kentucky to Pennsylvania to pump oil to the larger refineries up north. Soon after completion Blazer and his partner Eric Shatford were approached by investors to build a larger refinery down state. As a result, the Southern Refining Company of Lexington was formed with Shatford as president and Blazer as Vice President.
Blazer had an uncanny ability to accurately predict fluctuations in oil prices. He didn't always take advantage of this ability and often lost considerable money. Swiss Oil knew Blazer had talent and asked where he would like to build a refinery. Since Blazer had worked in Catlettsburg, he suggested the Ashland area. Unknown to Blazer, Swiss Oil was in financial trouble, but Blazer moved his family to Ashland to start work immediately.
Stock Market Crises and WWII
All good things must come to an end and the "Roaring 20's" succumbed to the Stock Market crash on October 24th -29th, 1929. Most of the industries in the river cities felt the effects of the market plummet, but the oil business, spurred on by growing popularity of automobiles, escaped the Depression's works effects. The following year, Ashland Refining Company completed the purchase of the financially hurting Swiss Oil to form Ashland Oil & refining Company.
As the company began to grow, the world was suddenly thrust into WWII. This was an opportunity for Ashland to establish themselves on a national level. With the growing war in Europe, it was clear to the leaders in Washington that the need for 100-octane gasoline to power aircraft would be far greater than the nation's refineries were currently producing (Martin, 1999). Blazer proposed that a government-built aviation fuel plant be combined with Ashland's existing operation. The relative remote location among the hills, hundreds of miles inland, would lessen the concern over a military attack from Germany or Japan. Washington was sold on the idea, so a $16 million aviation fuel plant was built in Catlettsburg. From 1941-1951, Ashland Oil bought more refineries and pipelines establishing Ashland Oil as a viable leader in oil production and refinement. After a few decades the name was eventually changed to simply, Ashland Oil. By the early 1970's, Ashland Oil acquired the SuperAmerica ® retail outlet from the purchase of Northwestern Refining of St. Paul, Minnesota. The company began to diversify with additional purchases such as, Valvoline, Ashland Chemical, APAC, and Arch Coal, Inc. Since the company was now involved in coal, construction, plastics and blacktop paving, the corporation again changed their name to simply Ashland Inc.
The Merger
The national and international market began to change. As other oil companies around the world began to grow, Ashland noticed that they were indeed too diversified. They needed to focus their attention on one production and that was petrochemicals (Martin, 1999). As the 1990's emerged, new regulations on domestic oil production and carbon emissions eventually was to much for the company to absorb. By the end of 1997, Ashland had combined its refining and marketing operations with USX Marathon Group in a joint venture to create Marathon Ashland Petroleum LLC, the nation's sixth largest refiner. By 2018, Marathon became the largest petroleum refinery operator in the United States, with 16 refineries and over 3 million barrels capability per day. There are approximately 145 oil refineries in the U.S. and Marathon now owns three of the ten largest refineries.
Today
The Catlettsburg refinery employs over 1,000 workers and is essential employer and community member to the Ashland area. Over the years, many of ACTC's programs have provided the refinery with quality employees. The Applied Process Technology program was started by Ashland Oil in the 90's to provide quality chemical operators. Not only does ACTC supply chemical operators, but also, Industrial Maintenance, Computerized Manufacturing and Machining (Machine Tool), Welding, Advanced Integrated Technology, Computer Aided Drafting and Design, Computer and Information Technologies and Business Administration have bestowed the refinery with quality skilled employees. The relationship between ACTC and Marathon Refinery still continues to this day and hopefully for many years in the future
References
Rodengen, J.L., (1998). New Horizons: The Story of Ashland Inc. Write Stuff Inc. Fort Lauderdale Fl.
Martin, B (1999, June). Insight: History of Ashland Oil.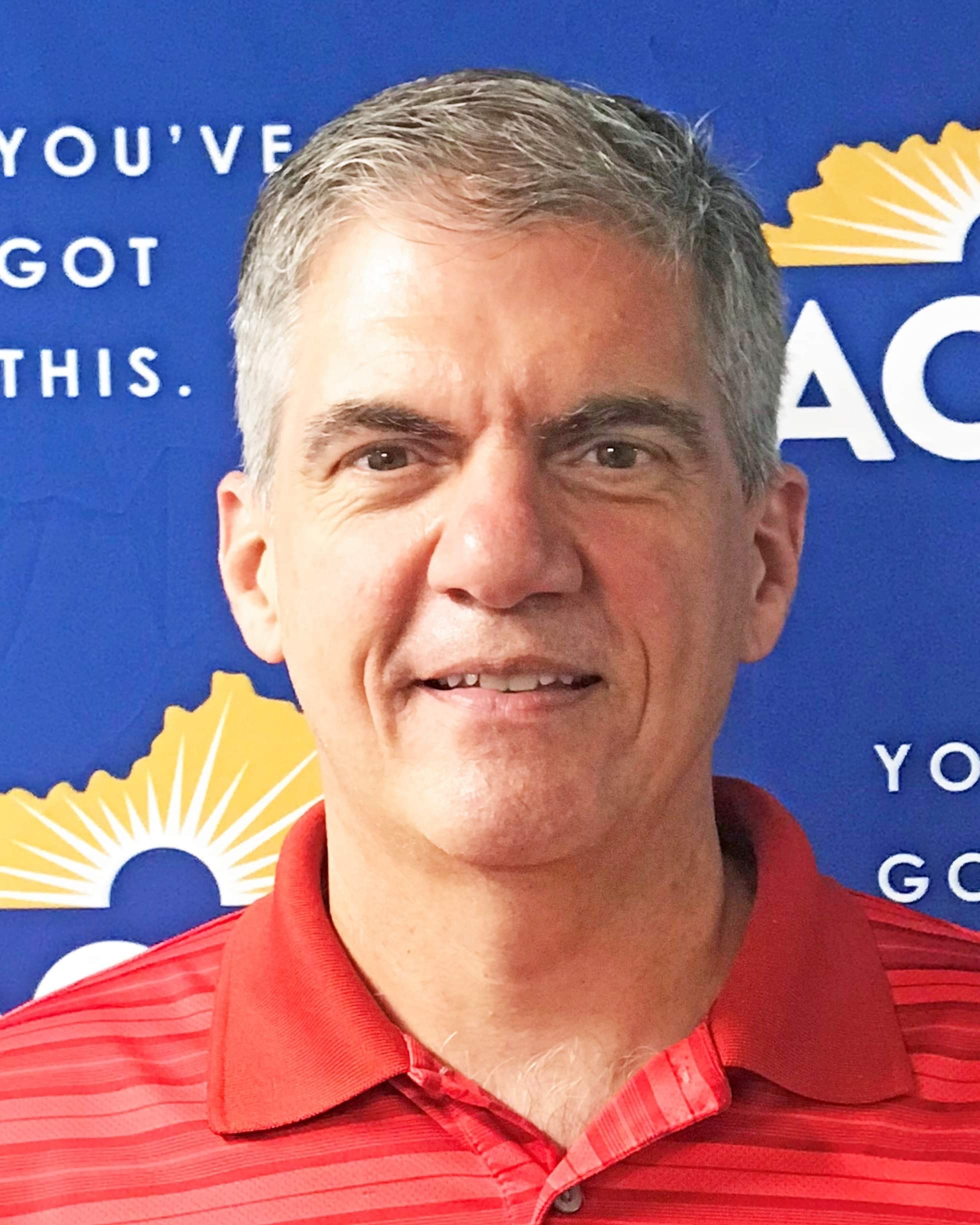 Professor Queen has been teaching at ACTC for 20 years. He has taught Developmental Algebra, Workplace Principles, Introduction to College, Business Communications, Basic Public Speaking and Interpersonal Communications. Mr. Queen has written two books on local history. His first book "Clyffeside Park: Gem of Nature" is about a trolley park located on the outskirts of Ashland. The second book "Historical Gems of the River Cities" covers eleven places between Portsmouth and Huntington. Mr. Queen is also a drummer and enjoys playing live and recording in the studio.