My Relationship to the Horse
"We lose ourselves in things we love, we also find ourselves there too." -Kristin Martz
"She ran calling Wildfire, Wildfire" -Michael Murphy
To describe something that runs in your veins, heart, mind, soul, is somewhat beyond space and time. You lose yourself in the moment and time knows no end. Finding one's purpose and passion is life long, and it often finds you and you do not always find it on your own. To center oneself in the midst of the dream you have dreamed your whole life, there is a community somewhere waiting for you to join. It will take time, struggle, heartache, pain, and hard work.
The journey started at age 3 when I heard, smelled, and touched a horse. My mother, who knew me better than I knew myself took me to a local barn to ride a pony for an outing with just us two together. Chills went up my spine upon entering the barn, the pungent smell of hay, horse, grain, poop, leather mixed together floating through the air in an old barn with sun shining through the slats. This must be heaven or a church in my mind's eye the 3-year-old child knew.
The passion never waned; reading about horses, collecting model horses, watching movies and programs with horses, riding whenever opportunity afforded itself – I knew I would be another Dale Evans (Roy Rodgers wife who rode Buttermilk)-my parents bought me the complete Dale Evans outfit which was outgrown and worn out in a few years. They aided and helped in my passion, but the money and time was not there, as dad owned a flourishing archery business and was a champion archer, and mom, an RN worked at a local hospital. Music, dance, and academics were always first and foremost, and at 16 working after school and on weekends did not afford the proper times or places. But when able, cleaning a stall, jumping on a horse owned by fortunate friends was often the norm. I dreamed and I waited. No one in my whole family had this "barn rat" quality, but they patiently did what they could. We had many other types of animals around, but we were "city folk" living in an age and time when horses, to my parents were an indulgence and luxury they were not able or willing to fully afford.
Marrying my soulmate at age 22, I quickly found out he had a passion similar to mine and, in college, sitting in French class next to a young woman with a horse emblem on her shirt, I was led to a local barn with my husband to take riding lessons. A strict taskmaster, our instructor took us back to the beginning -equitation-teaching ground- work, and patterns. We bought our first horse, a little red stud named "Lil Snort of Bourbon." He had the old lineage and he taught us everything over the years. We had him 1970's-1998 when he passed in his mid 20's. This horse could show as a 5-Gaited horse, pleasure horse, trail horse, buggy horse, he was our greatest teacher of all time, not asking for much except grooming and love which we owed him so much. Our journey took us through many horses and barns and individuals-the last horse we owned was picked up at sale CH Babe's Bishop—one of the best trail horses ever who could gallop the mountains, jump the logs, and lay down to be mounted and dismounted. Lil Snort and Bishop were what one calls "heart horses" that live there forever and ever in your heart, mind, and soul. I firmly believe they will be waiting for me when I cross the Rainbow Bridge along with my parents and all my cats and dogs.
After our divorce in 1998, Lil Snorts' passing, a kindly woman helped me retire Bishop to turnout with her elderly horse until he passed in 2003-horses were to be no more as the focus was on children, work, helping my elderly mom and aunt. This was a long absence from my heart's passion. Everything was packed away in my garage until the COVID pandemic, working from home found me revisiting archery, tennis, music, and horses.
The journey continues-through thick and thin to this day-the relationship and connection one has with one's horse is like no other. The horse is one of the only animals that allows us to do so much with it and to it, asking little but a treat, good grooming, and plenty of forage. Each horse is unique with unique personality and presence – mine are: Money-Heritage Friesian-big black tank-the rescue -has his purpose as a Western dressage horse, Prissy – the rescue mare is now in sanctuary retired, Charm-my other rescue is learning trust of humans again, Goldy – the trail horse (on loan to me) only likes trails, and then there is Sarge -the 19 year old Am Saddlebred ex- show horse learning how to be a horse. The relationship and connection and bonding are important. I still take lessons, now in groundwork and dressage. I still learn from them, I still do classes and clinics on how to improve the clarity, communication, and leadership to these wonderful animals. And the community of people that have surrounded, encouraged, and guided me opened up a whole new world. Next fall- of 2023-the ride for the American Heart Association is calling me, as are new adventures in obstacles and trail excursions on the weekend.
Until you have been on the mountain after a 2–3-hour trail ride looking out at vast nature, breathing the air, and flying without wings, you have not known the joy of a horse.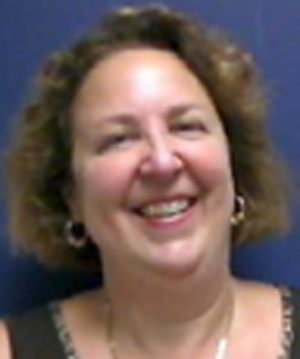 Kathy Edwards is a Philosophy, Sociology, and Political Science professor as well as Associate of Arts program coordinator at ACTC. She is also a member of the KCTCS General Education Committee.