IdeaFestival: Emerging Technologies Conference



WHEN:
WHERE: Ashland Community and Technical College - East Park - 902 Technology Drive Grayson, KY
View Map
This FREE, one-day conference is supported by the USDA Rural Development Grant. USDA Rural Development is committed to helping improve the economy and quality of life in rural America.
The conferenceprovides dynamic sessions on emerging technologies such as:
Artificial Intelligence
Virtual Reality
Augmented Reality
Space Science
Robotics
Gaming
and more!
Participants will be able to explore some of these technologies in the demonstration area outside of the Pavilion.


---
AGENDA:

8:00 9:00AM



Doors Open & Registration Begins
9:00 9:45 AM


The Future of Manufacturing John Riley, Maker Mobile
9:45 10:00AM



Break
10:00 10:45 AM


Leap Motion Controller Jason Hicks
10:45 11:00AM


Break
11:00 11:45AM


Drones in Business and Industry Troy Gillespie
11:45AM 12:00PM


Pick Up Lunch
12:00 1:00PM



Lunch/Keynote Speaker

The Rise of Super Smart Machines Dr. Roman V. Yampolskiy, Ph.D.

1:00 1:15PM


Special Presentation: Dr. Benjamin K. Malphrus Lunar IceCube Project

1:15 2:00PM



Panel Discussion: What Does It Take to be World Class?

Panelists: Richard Johnson, William Roach-Barrette, Ronnie Delph and Dr. Benjamin K. Malphrus

2:00 2:15PM


Break
2:15 3:00PM


Designers of the Future, The Data Architect Dr. Jim Reneau
3:00 4:00PM


Networking
---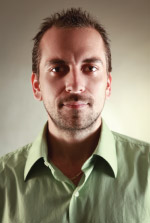 KEYNOTE SPEAKER:
The lunchtime keynote speaker will beRoman V. Yampolskiy, Ph.D. (Distinguished Teaching Professor (Tenured), Director - Cyber Security Laboratory, Computer Engineering and Computer Science and author of Artificial Superintelligence: a Futuristic Approach) from the University of Louisville. The conference has been recognized as an IdeaFestival event.
THE RISE OF SUPER SMART MACHINES...
The age of super smart machines is no longer the stuff of science fiction. The reality of their arrival is presenting both great opportunities and profound challenges across a wide swath of our lives. Artificial Intelligence (AI) expert Roman Yampolskiy discusses the emergence of smart machines and their impact on human pursuits, work and the economy.
Dr. Roman V. Yampolskiy is a computer scientist who is doing research at the intersection of artificial intelligence and security. An associate professor at the Speed School of Engineering at the University of Louisville, he is a founding director of the Cybersecurity laboratory in the department of computer engineering and computer science. Dr. Yampolskiy has published over a 100 research papers and multiple books including Artificial Superintelligence: a Futuristic Approach. Dr. Yampolskiy s main areas of interest are AI Safety, Artificial Intelligence, Behavioral Biometrics, Cybersecurity, Digital Forensics, Games, Genetic Algorithms, and Pattern Recognition.


---
SESSION SPEAKERS:
THE FUTURE OF MANUFACTURING: Using CNC Equipment, 3d Printing, and More
Advanced manufacturing needs skilled employees. Manufacturing and Technology moves at a rapid pace, alternate exposure and educational tools help reach more potential employees needed in the advanced manufacturing workforce.
John Riley holds a degree in Mechanical Engineering from the University of Louisvilles Speed School of Engineering. He and his wife Christy are 50% owners of Maker13, a community workshop/makerspace in Jeffersonville, Indiana opening later this spring. He is a 15 year employee of Samtec in New Albany, IN where he focuses on Product Development and future product research. John was the lead designer on the Maker Mobile, a mobile lab that was designed to travel the community and inspire people of all ages to be creative. John is currently the chairman of the board for the Maker Mobile and its non-profit outreach. Maker13 and The Maker Mobile's goal is to not only inspire creativity, it is also to show what the future of manufacturing is and what shop class can and should be.


THE LEAP MOTION CONTROLLER is an accessory for a personal or business computer that works alongside the keyboard and mouse to interact with applications using motion control. In other words, it creates a virtual or augmented reality experience. As a developer, the platform can be used for maker projects, virtual reality applications, and more.
Jason Hicks has worked for Our Lady of Bellefonte Hospital for the past nine years, first as a Network Analyst, then as a Telecommunications Analyst. Jason is now the Lead Technical Analyst supporting the hospitals wired and wireless network as well as the VoIP phone system.


DRONES IN BUSINESS AND INDUSTRY
Troy Gillespie
Drones are rapidly moving from entertainment-based craft to becoming viable and affordable solutions for business and industry problems. Early adopters are expected in power, line and utility companies, along with real estate, advertising, and more. See how drone technology can make a difference for your business.


DESIGNERS OF THE FUTURETHE DATA ARCHITECT
Data is the life blood of any origination. It is the millions of small facts that are generated and collected as we operate. To gain an understanding of this level of reality takes the same skills that allow an architect to take a collection of boards, screws, beams, and thousands of other components to build a habitat or a home. The Data Architect needs the skills of a mathematician to see the connections within the data, the knowledge of how to use classical and modern database technologies to model these connections, a broad understanding of business to put the connections into daily use, and the hat of a wizard to make it all look easy.
Dr. Jim Reneau is an Associate Professor in the Department of Business Administration at Shawnee State University. He teaches courses in database systems, programming, Web development, and systems deployment. Jim took his first computer programming class at ACC in the early 1980s, as a high school student, and has been programming and developing software for over 30 years. In addition to teaching, Jim also consults with regional businesses about software and other IT issues.


---
PANEL DISCUSSION:What Does It Take to be World Class?
This panel discussion among four regional world class leaders will explore the talent, energy, and technology that it takes to become World Class.

Rick Johnson is Associate Vice President at KY Science and Technology Corporation where he runs the Kentucky Innovation Network for the Cabinet for Economic Development. Previously Rick ran two closely held electronic manufacturing companies and divisions of two publicly traded electronic manufacturing companies. Rick started his career as a design engineer and progressed into engineering management, sales management and then general management. Rick has experience in the telecommunications, petrochemical, security, transportation, components, electronic sensing and capital equipment markets. Rick holds a B.S. in Electrical Engineering from U.C. Berkeley, an M.S. in Electrical Engineering from Stanford University, and an MBA from UCLA. Rick has been awarded four U.S. patents.
William Louis Roach-Barrette, age 20, is a space systems/mathematics major from Morehead State University. He graduated from Gatton Academy of Mathematics and Science in 2013, and has been involved in software and engineering projects through Morehead State University and the Kentucky Innovation Launchpad. He first started software development when he was 13, where he designed applications for the Apple i-Phone/i-Pad. He then went on to study computer science at Western Kentucky University before coming to Morehead State to pursue his career in Space Science.
Ronnie Delph is an electrical engineer with more than thirty years experience in power and control systems from the utility power to plant instrumentation and controls, having more than twenty-five years experience supervising electricians, mechanics and engineering personnel. Ronnie is a proven team builder and motivator along with being a promoter of team-oriented problem solving. He is experienced in teaching and training maintenance and operations personnel.
Dr. Benjamin K. Malphrus is Professor of Space Science at Morehead State University where he also directs the Universitys Space Science Center and serves as Chair of the Department of Earth and Space Sciences. Additionally he serves as the Director of Space Operations for a small Lexington-based aerospace company called Space Tango. He served as project director for a variety of major scientific instruments including the 21 meter Space Tracking Antenna operated by the Center. He has served on the scientific staff of the National Radio Astronomy Observatory, as visiting scientist at NASAs Wallops Flight Facility. He has served as Principal Investigator on several nanosatellite missions including KySat-1, KySat-2, the Cosmic X-Ray Background Nanosatellite (CXBN), CXBN-2, TechSat-1, and Lunar IceCube, and has had various roles on other microsatellite missions. Five of these satellite missions have flown in space to date.
---
EMCEE/HOST:
Sarah Diamond Burroway is Director of Grants and Contracts at Ashland Community and Technical College. Since 2008, she has directed the College's external fund development efforts, winning more than $18.5 million dollars in federal, state and private foundation grants. Sarah holds undergraduate degrees from Ashland Community College and Morehead State University and earned her Master of Science degree in Strategic Leadership from Mountain State University. The Flatwoods, KY native will begin work this fall on her Master of Fine Arts degree in Writing at the Bluegrass Writers Studio at Eastern Kentucky University.
---
ABOUT IDEAFESTIVAL:
Founded in 2000, IdeaFestival is a celebration for the intellectually curious. Its an eclectic network of global thinkers and one-of-a-kind innovators bound together by an intense curiosity about what is impacting and shaping the future of the arts, business, technology, design, science, philosophy and education.
---
FAQs
What are my parking options for the event?
Parking is FREE!
What hotels do you recommend?
Fairfield Inn & Suites Ashland - 606-928-1222
Best Western River Cities - 606-326-0357
Hampton Inn Ashland - 606-928-2888
Holiday Inn Express & Suites - 606-929-1720
Where can I contact the organizer with any questions?
Email Karen.Coburn@kctcs.edu with your questions.
Do I have to bring my printed ticket to the event?
You do not need to bring a printed ticket. Stop by our Welcome and Registration area and we'll give you your agenda and name tag!
The name on the registration/ticket doesn't match the attendee. Is that okay?
Yes, that is perfectly fine. We will create a name tag for you on site.
---