ACTC students among first statewide to pass AWS exams
Dec. 15, 2020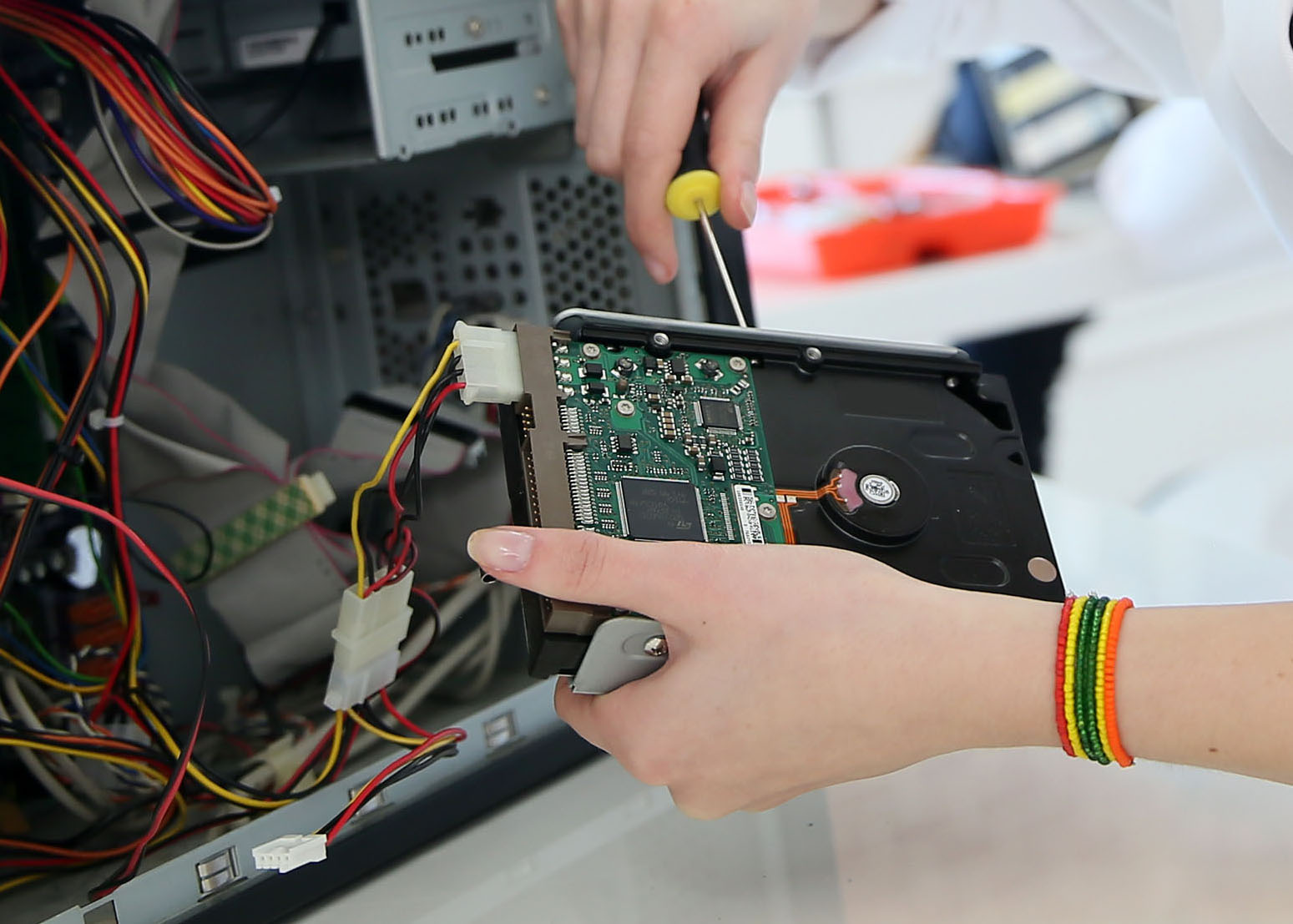 One of Ashland Community and Technical College's (ACTC) newest programs is seeing success, even though it has only been offered at the college for less than a year.
Randolph Cullum, program coordinator for the Computer and Information Technologies (CIT) program says the Cloud Computing program at ACTC officially started at the beginning of the Spring 2020 term and has quickly become the largest and most requested track offered by the CIT program at ACTC.
"The low number of institutions teaching cloud computing with AWS has caused a high demand for cloud computing graduates," he said.
According to Cullum, ACTC is the first college in Kentucky to teach the courses leading to the exams. He added that CIT students William Mynhier and Hope Collins are the first students in the state to pass both the Practitioner and the Architect Associate certification exams for Amazon Web Services (AWS).
Collins says being among the first in the state to pass the exam is something she is very proud of.
"I'm honored to be one of the first in the area to pioneer this learning path and hope my experiences help to make it all the easier for those to follow," she said.
Cullum expressed his pride in both students, saying that passing the exam confirms that a student can succeed if that student puts in the necessary work.
"The achievement of students in the Cloud Computing program will give me a great sense of accomplishment as I designed the program and the AWS-specific courses. That will be my legacy," he said.
At the time of publication, there have been four students successfully pass both exams with more students expected to pass. Cullum says that many of those who were unsuccessful on their first attempt plan to retake the exams before the beginning of Spring classes.
The Cloud Computing Technologies track at ACTC provides the concepts and skills needed to design, set-up and maintain cloud-based information systems.
The curriculum provides specific training in Amazon Web Services solutions as well as network administration and storage solution technologies.
Employment opportunities are located worldwide. Employment will include cloud-based system design and administration for medium to large businesses and organizations, as well as government entities.
"I started this journey with looking at just getting a couple smaller certifications to try and move around in the job world," Mynhier said. "Upon calling my advisor, Randolph Cullum, for the first time and talking for a while, he asked me to come see him in person to talk about my options. He sat with me in his office for quite a while explaining the possibilities I could achieve if I just pushed a little harder and started the cloud computing path, and I am so glad I did. I not only have received the original certifications I wanted to get, but now both of the AWS certifications as well."
Collins says passing the exams feels like a huge weight is lifted.
"I intend to continue to pursue additional certifications within the AWS platform. Having these under my belt helps me to feel like I am successfully moving forward in expanding my career opportunities, as well as verifies that I am capable of making it in such a high-demand field," she said.
Both Collins and Mynhier encourage potential students to consider the AWS program at ACTC.
"I would tell any new student looking into an Information Technologies education to seriously consider ACTC," Mynhier said. "This school has some of the most knowledgeable and compassionate teachers I have ever come in contact with."
Anyone who is interested in the Cloud Computing Technologies with AWS program should email Cullum, at Randolph.Cullum@kctcs.edu.
Written by Megan Smedley, ACTC eLearning Support Specialist