ACTC Student and Army Drill Sergeant makes most of 3D printing course
November 10, 2020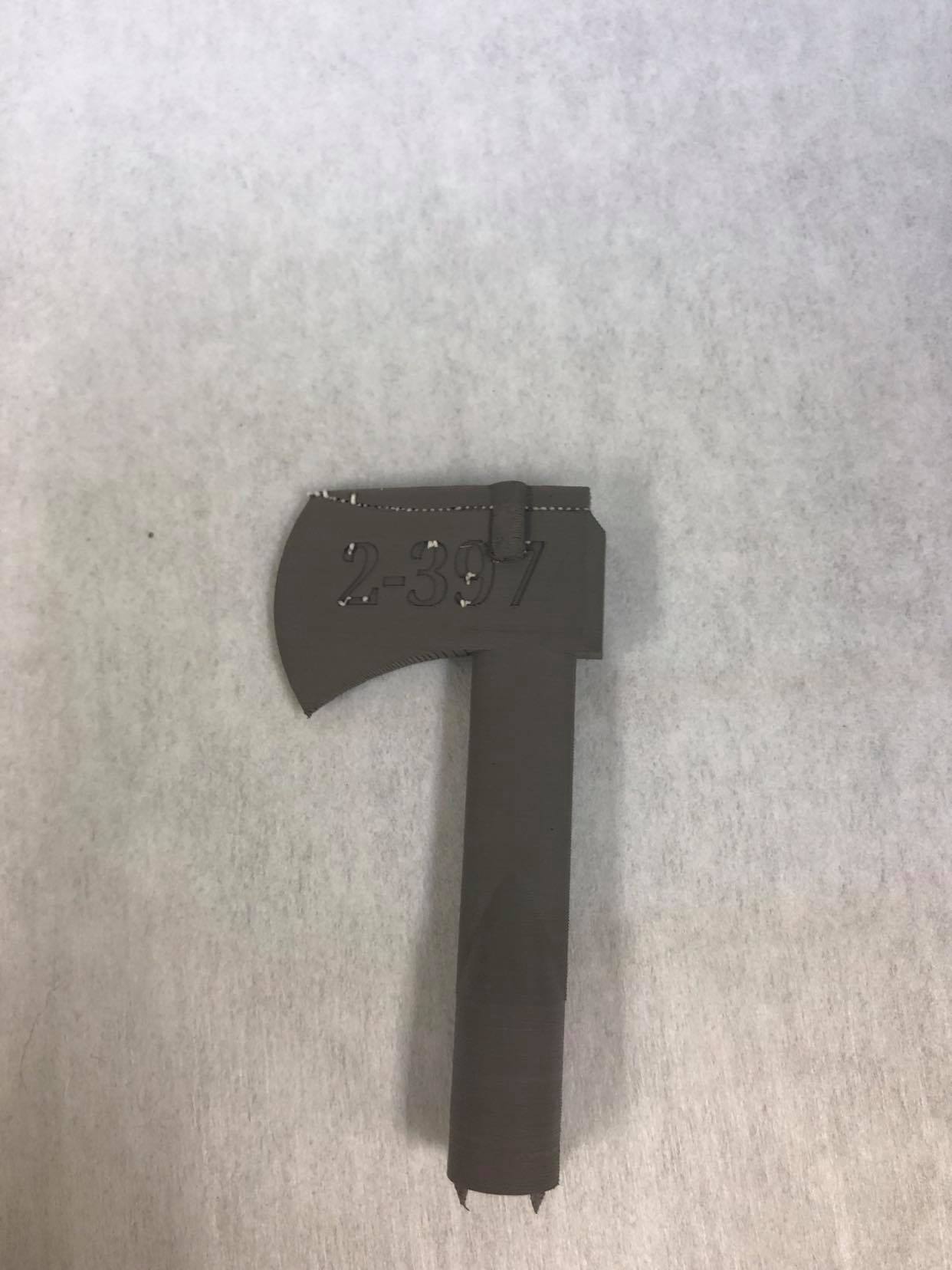 ASHLAND, Ky. – "I fell in love with the thought of being able to design something on a computer and print out a 3D model on my desk," said Mark Boggs of 3D printing.
Boggs is a fourth semester student in the Advanced Integrated Technology (AIT) program at Ashland Community and Technical College (ACTC).
As a part of the program, he is required to complete a digital literacy class. Like Boggs, several students opt to take Tyler Stevens' "Intro to 3D Printing" course in order to fill that component.
Stevens is the program coordinator for the Computer Aided Drafting and Design (CADD) program.
"I have since bought my own 3D printer for my personal use and have designed many things for around the house," Boggs said. "It is rewarding to design something and bring it to life especially when it serves a purpose."
As a part of the 3D printing class, students are asked to make something they can use in their day-to-day life or something that would improve their life for their final project.
Boggs did just that.
He serves in the U.S. Army Reserves as a Drill Sergeant out of Lexington in the 2-397th battalion, known as "The Hatchet Battalion."
"Our Command Sergeant Major has a shooting team. A couple months ago, he hosted the Hatchet Battalion Marksmanship Challenge, where I placed second in rifle and fifth in pistol with nearly 100 competitors," said Boggs. "During this competition, there are few tools available to adjust the front sight post on the M16. This inspired me to design a front sight post adjustment tool in the shape of a hatchet for our unit that I can give to the other Drill Sergeants within my unit at the range in Fort Knox this month."
In order to create this, he has used the Metal X 3D printing system from Markforged, purchased by ACTC last year.
It is a four-step process to make the items: first, either designing it using CAD software or scanning an already made item that needs to be replicated. Once there is a model of the item, the 3D metal printer receives its instructions from the computer which instructs the extruder what shape to layout the filament (made of metal powder and bound with wax). The product printed is a brittle version made from filament. It is then run through the washing process, and put into the Sinter, where it gets to temperatures of approximately 1300 degrees and turns the filament into metal.
Stevens says even though the Sinter gets to such high temperatures, it is still safe to touch, because the ceramic core of the Sinter absorbs the majority of the heat.
Stevens says at the time of purchase, the metal 3D printer at ACTC was the only one in the state and one of only about 400 worldwide.
Students also have the opportunity to use the other 3D printing machines in the CADD lab to make other products.
If students find they are interested in 3D printing, ACTC has a Digital Printing Technology certificate option available, made up of six total courses.
"People who like to make things generally like doing 3D printing," Stevens said. "The drawing aspect is like a puzzle, so people who like doing puzzles are often drawn to that aspect of the process."
For more information about the CADD program, visit https://ashland.kctcs.edu/education-training/program-finder/computer-aided-drafting-design.aspx
Written by Megan Smedley, eLearning Student Support Specialist (Title III)