ACTC advising, recruitment goes "remote" in midst of pandemic
Oct. 27, 2020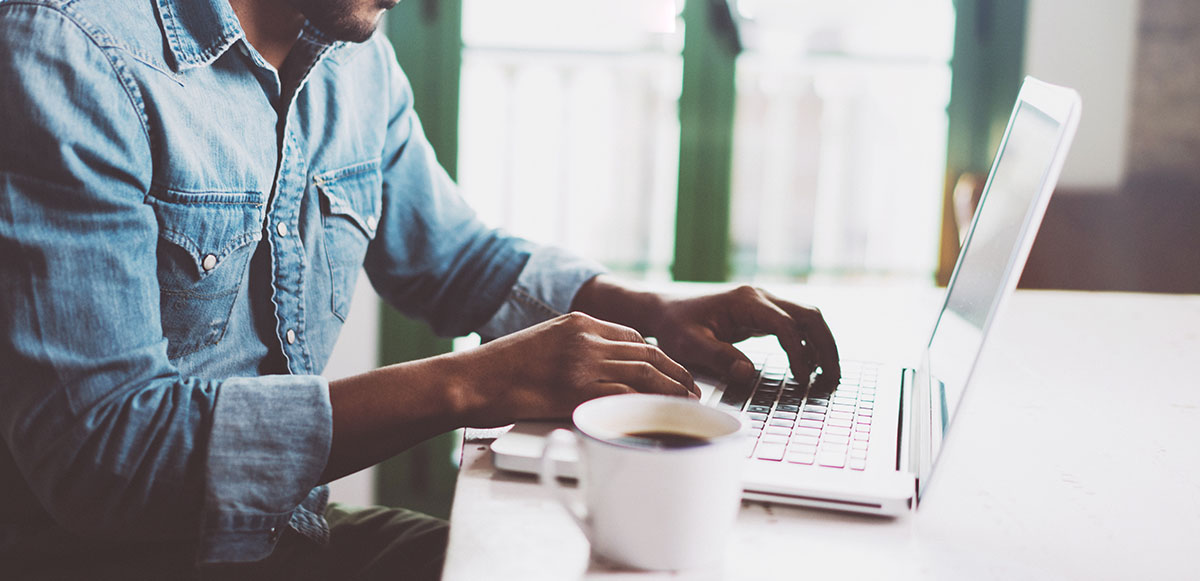 Ashland Community and Technical College (ACTC) has taken a more virtual approach in several of its service areas due to restrictions in place because of the COVID-19 pandemic.
"Most of our advising sessions have been done by email since around March, and it seems to be going well, at least from the feedback that I have received from students," says Jennifer Allen, an advisor at ACTC. "I've not heard any complaints. We've also done them virtually through Microsoft Teams and Zoom, if the student requests a virtual session instead. Then, of course, we still meet them on campus."
Remote advising will continue to be offered for the spring semester, but students can also make an appointment with the Welcome Center to meet with an advisor in person.
To set up a visit to campus or to schedule an appointment with an advisor, contact the Welcome Center by calling (606) 326-2040 or emailing as_welcome@kctcs.edu.
"Prior to COVID-19, we had greatly discouraged any type of advising that wasn't face-to face, but we have learned that we can be just as effective using remote means of advising and not just face-to-face," said Steve Woodburn, Chief Student Affairs Officer.
Returning students are encouraged to contact their assigned advisor to create their schedule. Students can determine who their assigned advisor is by checking their Student Self Service account. Students can also create an appointment with their advisor through Starfish if the advisor has set office hours.
Another thing that has changed over the course of the last several months due to the pandemic is how the Kentucky Community and Technical College System (KCTCS) handles placement testing.
"In the past, students would either have to give us an ACT score or take a placement test on campus to help determine which classes they could qualify to take," said Woodburn. "KCTCS has put a one-year waiver on that, and in this case we can use high school GPA for any student who's graduated high school in the last five years. We have a chart that tells us what classes they can place in based on their cumulative high school GPA."
Currently, the waiver is expected to end at the end of the academic year.
Once enrolled, students are encouraged to complete their new student orientation, now offered electronically.
Every student is emailed the orientation link that they should view and complete before the beginning of the semester. The link remains active so students can go back to review the information at any point in the semester.
The way ACTC recruits new students has also seen major changes, especially considering recruiters for the college have not been able to visit area high schools in person.
Brittany Spillman, an ACTC recruiter, has been working with high school counselors to set up individual times for the high schools to have virtual sessions.
"We're setting up virtual Microsoft Teams meetings, where it's basically a live admissions presentation," says Spillman. "We used to have a college fair every year where we got a lot of interaction with students, but we couldn't do it in person this year."
She says that it will be unlikely that she will be able to recruit in-person at area high schools this year.
"Even if area students are back to school in-person, the schools still aren't allowing any outside visitors to come in, so it's been a lot more virtual."
Spillman says that any high school student who is considering ACTC can still meet with her on-campus to learn more about the college, preferably by appointment so that social distancing guidelines can be followed.
Allen added that college fairs for transfer students planning to attend a four-year university have also gone virtual.
"Students meet through Microsoft Teams with the university representatives, and if they have additional personal questions, they can branch off and ask those with that representative," she said.
Robin Lewis, Director of Admissions/Registrar, says not much has changed in the way of admissions, because the admissions application has been completed by prospective students online for a while, but the turnaround time for applications to be processed is happening more rapidly.
"Applications are generally being processed in 48 hours or less," Lewis says. "In many ways, we have been more efficient and more effective."
Once potential students complete the application, they will receive an email from the admissions team directing them about their next steps in the admissions process.
ACTC's admissions application is free to complete.
Lewis says it is important for prospective and current students to understand that ACTC staff are willing to 'meet them where they are.'
"If you feel comfortable just talking on the phone, we will meet you on the phone. If you feel comfortable in front of a video screen, we will meet you there. If you feel comfortable in person, we will be here," she says. "We really have embraced that everybody has a different take and a different need, and we will optimize the options for each individual student."
"We know that our students are important. We know that we are here because of them, and therefore, we are going to do anything in our power to meet them where they need to be met so they can be successful," Woodburn added. "All schools say that, but we actually do it."
He encourages all students, prospective and enrolled, to check email, as well as Student Self Service, because that is ACTC's primary method of communication.
The college is also utilizing a new text messaging service called SignalVine, which allows college representatives to reach out to students about different service areas including admissions advising, financial aid and prospects (recruitment). Once students have received initial communication from ACTC representatives, they are able to respond and/or maintain communication with those departments.
Registration for the spring semester is now open. Woodburn encourages students to enroll in classes early to ensure they are able to get into the classes they want.
The first day of spring classes is Jan. 11, 2021
To learn more about ACTC, visit www.ashland.kctcs.edu.
Written by Megan Smedley, ACTC eLearning Support Specialist