ACTC student receives Build Ashland Scholarship
Aug. 19, 2020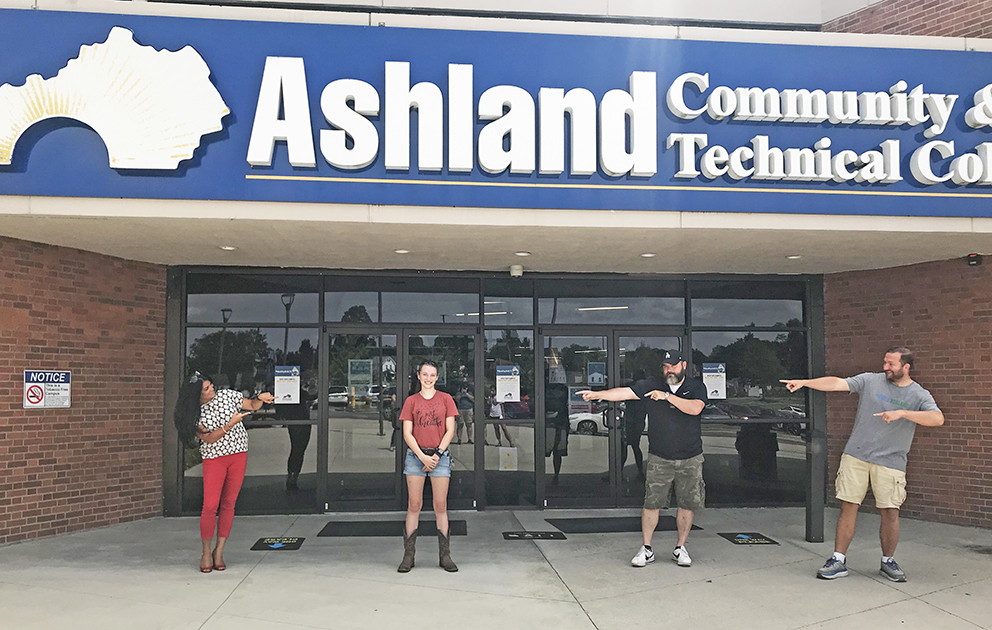 Emily Borders, of Catlettsburg, was awarded the Rick Ritchason Memorial Scholarship by Build Ashland.
The Ashland Community and Technical College student received the $3,000 scholarship because of her commitment to community service and drive to help others.
"Emily was a strong candidate last year, so we knew when she applied this year she was going to have a good shot because her resume is strong," said Wes Thompson, Build Ashland board member.
Borders is a 2018 graduate of Boyd County High School. She attended ACTC and graduated this spring with an Associate in Science degree. She transferred to Marshall University to double major in chemistry and criminal justice with the goal of working in firearms forensics. She is still attending ACTC to take her chemistry classes and labs.
Borders is a volunteer at Summit Elementary School and Hillcrest-Bruce Mission. When she was in high school, she did her Girl South Golden Award project with Hillcrest-Bruce, building five bookcases and cataloging more than 3,000 books by grade level for a "Get a Book, Leave a Book" installation.
"I invested more than 200 hours in my project and was only required to have 80 hours," Borders said in her essay to Build Ashland.
She has also volunteered with the Ashland Community Kitchen, Build-A-Bed, Ashland Tennis Tournament and has collected clothing, school supplies and toiletries for Hillcrest-Bruce Mission and The Neighborhood. She had also made and continues to make face masks for students, and babysits elementary-aged children.
"I like helping people," Borders said. "Just being able to see the smile on their faces, knowing I was helping somebody."
The scholarship Borders received was created in memory of Rick Ritchason and his commitment to community service.
"He would do three fundraisers in a day. We called it the Rick Trifecta," said Diamond Lewis, Build Ashland board member." It's a blessing to be a part of it and to know that we're helping a young woman who has the mindset of helping others. There's nothing better."
Those interested in donating to the Rick Ritchason Memorial Scholarship fund can visit www.buildashland.org/volunteer and click on the donate button. Donations to the scholarship should be marked with a "scholarship" notation.
A link to the scholarship application is also on the Build Ashland website. Applications are now being accepted for 2021.
To be eligible for the scholarship, the student must be a resident of Boyd or Greenup County, be active in community service, have a GPA of at least 2.5 and plan to attend ACTC. In addition to the scholarship application, applicants are also required to submit a typed essay or video documenting their community service involvement.