Work Ready Kentucky Scholarship provides free tuition to Kentuckians
Jan. 5, 2020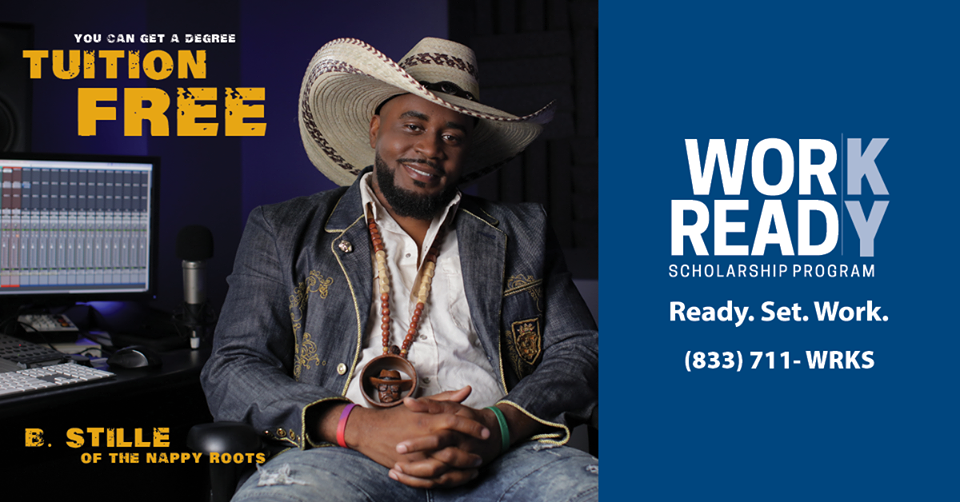 Don't let the pandemic sidetrack your dreams. The faculty and staff at Ashland Community and Technical College (ACTC) are available to assist you as you get back on track and on the road to a new career.
The Work Ready Kentucky scholarship is available to Kentucky residents who have a high school diploma or are working towards a GED. The scholarship is not income or grade point average (GPA) based. However, recipients must maintain a GPA of 2.0 or higher each semester the scholarship is received to be eligible for the following semester.
Scholarships are granted on a first come, first serve basis.
After applying to ACTC, completing the Free Application for Federal Student Aid (FAFSA) and enrolling in six credit hours of courses, students can apply for the Work Ready Kentucky scholarship.
The scholarship allows students to take up to 60 credit hours of classes tuition-free.
Students can take courses that lead to potential careers in healthcare, manufacturing, construction, logistics, business or IT.
"The Work Ready Kentucky Scholarship program is an incredible opportunity to empower and provide greater higher education access to students and to adults wanting to pursue a better life," said Dr. Larry Ferguson, ACTC President/CEO. "We are strengthening our workforce and economy by providing students with the skills they need to secure high-demand careers that are available in our region and beyond, right now."
Students who have completed an associate or bachelor's degree are not eligible for the Work Ready Kentucky scholarship.
Students can earn their AAS degree in Advanced Integrated Technology, Applied Process Technologies, Industrial Maintenance Technology, Computer and Information Technologies, Health Science Technology, Medical Information Technology, Nursing and Respiratory Care. Diploma and certificate opportunities are also available.
Hip-hop artist and Kentucky native "B." Stille from the group Nappy Roots released a record about the scholarship that is featured in the campaign. He completed his bachelor's degree in 2019. The video can be found by visiting www.youtube.com/watch?v=L62bqC87El4
Written by Megan Smedley, ACTC Public Relations Specialist