ACTC, Skills U announce GED Plus program
March 10, 2019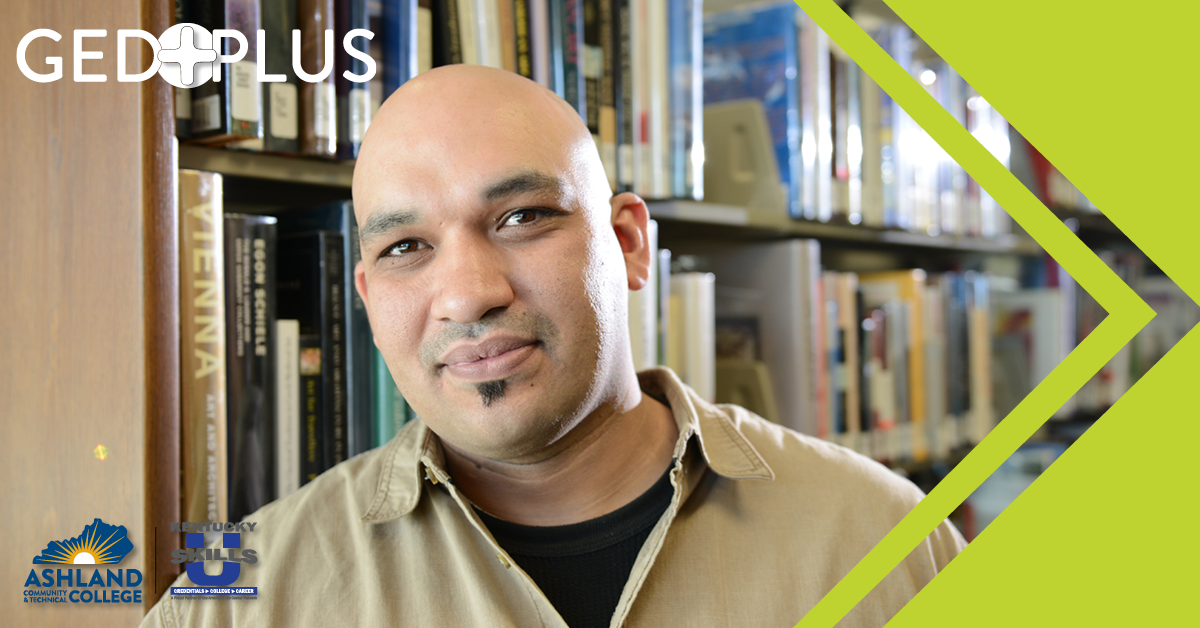 A new program to help people earn a GED and a college certificate at the same time will get more adults into the workforce at a faster rate. The program, called GED Plus, is offered through a collaboration of Ashland Community and Technical College and Kentucky Skills U (formerly Kentucky Adult Education).
Research shows one reason adults are reluctant to attend college is cost, but the GED Plus program alleviates that concern. Students can earn a tuition-free certificate in four months or less as part of the Kentucky Work Ready Scholarship program. The certificate must be in one of the following high-demand fields:
• Healthcare
• Advanced Manufacturing
• Transportation/Logistics
• Business Services/IT
• Construction/Trades
ACTC offers the following programs of study that are Work Ready eligible:
Advanced Manufacturing
Advanced Integrated Technology, Applied Process Technology, ACR Cutter, ARC Welder, AWS National Skills Standards Level I, Civil Drafter, CNC Machinist, Combination Welder, Computer Aided Drafting and Design, Computer Assisted Drafter, Detailer, Drafter Assistant, Engineering Controls, Exploratory Machining I, Gas Welder, Industrial Maintenance Electrical Mechanic, Industrial Maintenance Machinists Mechanic, Industrial Maintenance Mechanic Level I, Industrial Maintenance Mechanic Level II, Industrial Maintenance Technician, Industrial Maintenance Technology, Industrial Worker, Lineman, Machine Tool Operator I, Machine Tool Operator II, Machinist, Multi-skilled Technician, Pipeline Welder, Production Line Welder, Skilled Operator, Tack Welder and Welder Helper.
Business and IT
3D Printing Technician Level I, A+ Prep, Accounting, Accounting Recordkeeping Specialist, Advanced Business Administration, Business Communication, Business Transfer, CISCO Networking Associate, CISCO Networking Enhanced, CIT Fundamentals, Computer and Information Technologies, Computer Support Technician, Computer Tech Basic, Computer Technician, Digital Forensics, Financial Perspectives, General Business, Industrial Supervisor, Information Security Specialist, Leadership, Management, Microsoft Enterprise Administrator, Microsoft Network Administrator, Net+ Prep, Network Technologies Specialist, Payroll Accounting Specialist, Productivity Software Specialist, Programming, Small Business Management, Social Media Specialist, Supervisory Management, Web Administration and Web Programming.
Construction
Domestic Air Conditioner and Furnace Installer, Electrical Construction, Electrical Motor Control Level I, Electrical Motor Control Level II, Electrician Trainee Level I, Electrician Trainee Level II, Environmental Control System Servicer, Environmental System Repair Helper, Refrigeration Mechanic, Residential Electricity Level I, Residential Electricity Level II and Voice and Data Wiring Installer Level I, Electrical Technology and Heating, Ventilation, and Air Conditioning Mechanic.
Healthcare
Electronic Health Records Specialist, Emergency Medical Technician, Fire/Rescue Science Technology, Healthcare Foundations – Basic, Healthcare Foundations – Intermediate, Hospital Admissions Specialist, Medicaid Nurse Aide, Medical Coding, Medical Administrative Assistant Medical Unit Coordinator, Phlebotomist, Medical Records Specialist, Practical Nurse and Surgical Technologist.
Transportation and Logistics
Agriculture Equipment Mechanic Helper, Automotive Electrician, Construction Equipment Mechanic Helper, Diesel Engine Mechanic, Diesel Steering and Suspension Mechanic, Electrical/Electronics Systems Mechanic, Fluid Power Mechanic, Heavy Duty Brake Mechanic, Heavy Duty Drive Train Mechanic, Medium and Heavy Truck Mechanic Helper, Mobile Air Conditioning Mechanic, Preventive Maintenance Mechanic, Tune-up Mechanic, Undercarriage Mechanic, Agriculture Equipment Technician, Automotive Technician, Construction Equipment Technician and Medium and Heavy Truck Technician.
Additionally, the Kentucky Community and Technical College System will provide a $400 scholarship to the first 1,000 enrollees to cover expenses that are not included in the Work Ready program.
"We are excited to be partnering with Skills U in all of our FIVCO counties," said Dr. Larry Ferguson, president of ACTC. "This program is unique in that we are combining the resources of Skills U and ACTC in a way that will truly impact lives."
GED Plus is open to Kentucky adults who have not earned a high school diploma or GED. Those who have been out of school for a while sometimes have anxiety about college. GED Plus eliminates that concern because students receive one-on-one assistance from instructors and success coaches.
For more information, visit GEDPlusky.org.