Students compete in IDEAL electrical challenge
Sept. 11, 2018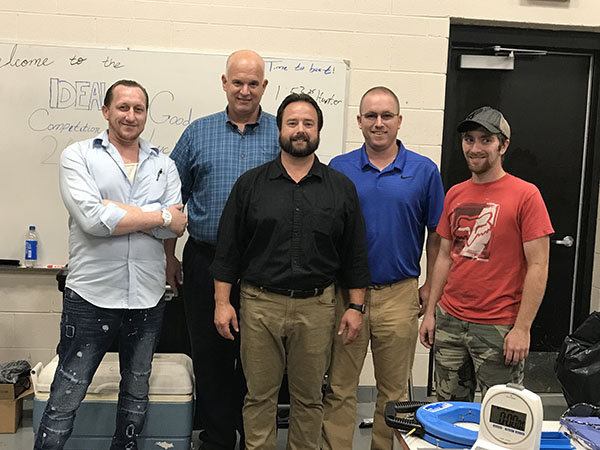 Ashland Community and Technical College was once again a host site for the regional IDEAL electrical competition where students raced against the clock to complete a wiring challenge.
At ACTC, Hunter Tolliver completed the challenge with the fastest time of 1:53.35; Tony Lucas took second place with 2:25.19; and Jeremy Hodgkiss took third place with 2:38.47.
The fastest times in every state/territory advance to the to Orlando, Florida, to compete in the IDEAL National Championship. Top prize in the student category is $30,000 and IDEAL will donate $5,000 to their school.
There will also be 24 wild card slots available for the 12 fastest individuals (professional and student/apprentice) across North America who do not win their state/territory bid. In addition, second and third place finishers of each state/territory will receive $500 or $250 IDEALcash, respectively.
Regional qualifiers will take place across the country until Oct. 19. State Electric sponsored the event at ACTC.
The national championship weekend is Dec. 2-3 and a total of 67 individual professionals and 67 individual students/apprentices will compete in up to four different rounds with top scores advancing to the next round. Seven teams from each division will compete in one final round.