Peer Mentors Help Hope's Place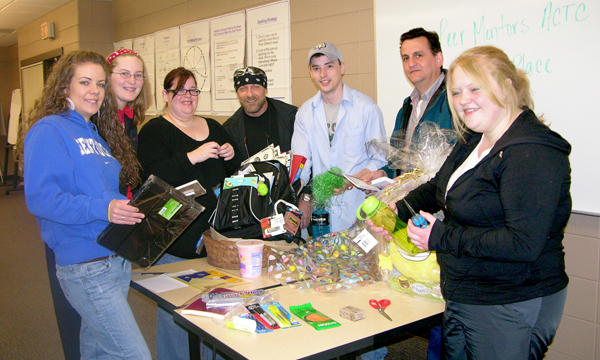 ACTC Peer Mentors prepared an Easter basket March 26 to support Hopes Place, a childrens advocacy center in Ashland.
The peer mentors, who help first year students learn the ropes of college life, are shown from left: Heather Phillips from Grayson, Heather Sherman from Flatwoods, Eliza Lee from Ashland, Bill Gallaher from Flatwoods, Michael Bates from Raceland, Wayne Warren from Grayson, and Sammie Sonell from Ashland. Also shown on the table is a basket prepared by students in GE 100, a class with many of the students helped by peer mentors.

The baskets were auctioned off Saturday, March 27, as part of the annual Chocolate Extravaganza held at the Ashland Town Center to benefit Hopes Place.