Alumna Establishes Scholarship
Published on Apr 3, 2017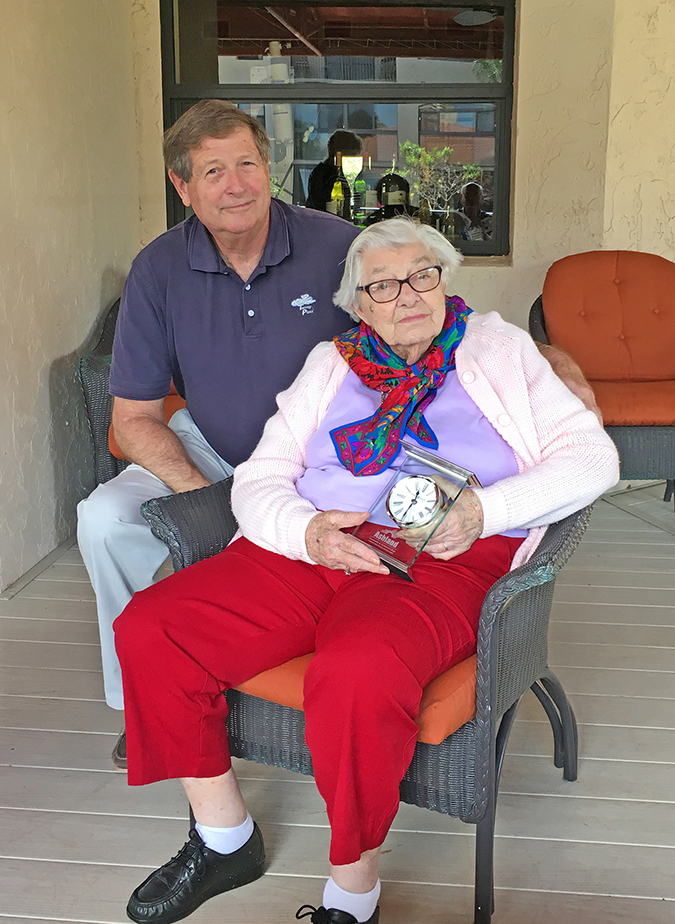 Thanks to one of the oldest living graduates of Ashland Junior College (AJC), an Ashland Community and Technical College predecessor, a new scholarship is available for students enrolled in pre-engineering or electrical technology programs.
Norma Ruth Wells Mason, an Ashland native who graduated from AJC in 1943, started the scholarship to provide a "leg up, not a hand-out, to deserving students as they start their career in a pre-engineering field."
To qualify for the scholarship, students must be enrolled full-time in pre-engineering or electrical technology programs and have a 2.5 GPS or better.
Mason majored in education at Ashland Junior College and taught briefly in the Greenup County school system before moving to Lexington for training on aircraft communications equipment. During World War II she moved to Kelly Air Force Base in San Antonio, Texas, and Keesler Air Force Base in Biloxi, Mississippi.
After the war, she moved to Dayton, Ohio, where she worked for the government at Gentile Air Force Station and then Wright Patterson Air Force Base as an electronic engineering technician. She took many night courses at Wright State University to continue her education toward electrical engineering. She retired in 1980 and moved to Florida shortly thereafter.
Mason's son, Carl Carden, said his mother wanted to start a scholarship because she realized how important education was to her career. "Her love of physics opened the door to a technical career and she wanted to provide others that opportunity."
Scholarship applications are on the web at www.ashland.kctcs under Costs & Financial Aid. For information on establishing ACTC scholarships, contact Willie McCullough, Dean of Resource Development and External Affairs, at willie.mccullough@kctcs.edu.