Dr. Kitchen retires
Published on Jun 20, 2017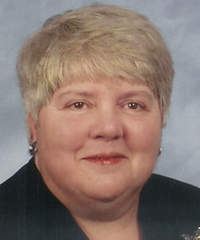 Dr. Janie R. Kitchen, a long-time Grayson resident, has retired after 41 years of serving ACTC in a variety of teaching and administrative positions.
She received a BSN from Berea College in 1971 and went on to earn a Master's Degree in Higher Education from Morehead State University and a MSN from the University of Kentucky. Her Doctorate in Nursing Practice is from Case Western Reserve University.
She began her nursing career with jobs at the U.S. Public Health Service Indian Hospital in New Mexico and King's Daughters Hospital School of Nursing in Ashland. She started at the college in 1975 as one of the three original faculty members for the Associate Degree Nursing (ADN) Program. She later served as the ADN Program Coordinator and Chair of the Health Science/Biological Sciences Division. She has been Dean of Academic of Affairs since 2006.
A Certified Nurse Educator from 2007 to 2017, she received a Medal of Excellence from the National Institute for Staff and Organizational Development in 1999 and has been recognized by the KY Senate for Outstanding Service to the Commonwealth. She was a Visiting Team member for the Southern Association of Colleges and Schools from 1992 to 2003
Dr. Kitchen is licensed as a Registered Nurse in Kentucky and West Virginia. She is a member of the National League for Nursing, Kentucky Nurses Association and American Nurses Associations, Carter County Health Department Board and Grayson First Church of the Nazarene.
She expects to remain in touch with her colleagues and former students. "My fondest memories of the college will always be the remarkable students who graduated and went forward to have successful careers in the healthcare field. It has been a privilege to work with the high caliber of faculty and staff at ACC/ACTC during my career," she said.