Harriet Tubman the Underground Railroad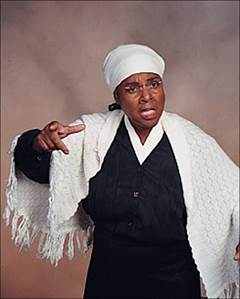 Dr. Annette E. Jefferson, a Chautauqua speaker for the Ohio Humanities Council, will present I Be Harriet Tubman Tuesday, Feb. 4, at noon in the J. B. Sowards Theatre at ACTCs College Drive Campus
From the mid-1840s to her death in 1913, Harriet Tubman worked tirelessly for the rights of enslaved people, for the rights of women, and for the rights of all. Vignettes of Tubmans life will include her experiences as a slave, as the Moses of Underground Railroad and as a Union scout, nurse and spy.
A professional teaching artist, Dr. Jefferson links her passion for empowering young people and her enthusiasm for the American saga to craft living history performances that reflect and embody African-American experiences.
The free presentation is a community Black History Month program and is open to the public. For more information, contact Al Baker, ACTC Director of Cultural Diversity, 606.326.2422.