ACTC Has Open House For Childcare Workers
Published on Mar 17, 2017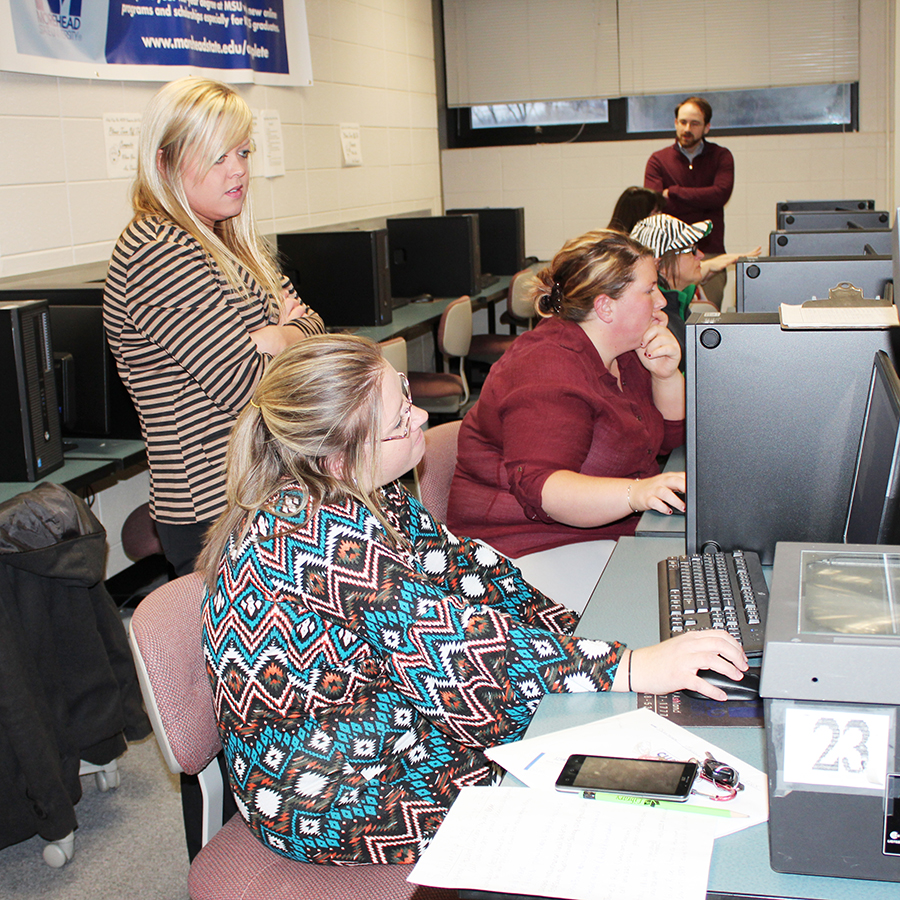 ​Ashland Community and Technical College hadan open house March 14 to help early childhood employees apply for scholarships to continue their education. The Kentucky's KIDS NOW scholarship provides tuition for childcare employees who take classes for additional certificates, an associate degree or a bachelor's degree in early childhood education.
ACTC's Interdisciplinary Early Childhood Education (IECE) program sponsored the open house for FIVCO area residents who work in state funded early childhood or preschool programs, including blended Head Start programs.
"I thought this event was a real success, and I hope we do it next year," said Jewell Malik, Director of Boyd County Public Schools' KinderCollege Child Care Center. "Being able to come in and ask questions was beneficial for our area employees. They were able to get hands-on help in taking the next steps to furthering their careers. "
Recruitment and financial aid representatives helped the visitors complete their scholarship applications and financial aid forms for summer and/or fall classes at ACTC. Sandy Thomas, a coordinator from the UK-KY Partnership for Early Childhood Services, explained the process of getting a Childhood Development Associate (CDA) credential.
The IECE program offers five certificates, a diploma and an Associate of Applied Science Degree. For more information, contact IECE Coordinator Robin Johns at: robin.johns@kctcs.edu or call 606-326-2253.