Students Chosen for All-Academic Team
Published on May 11, 2017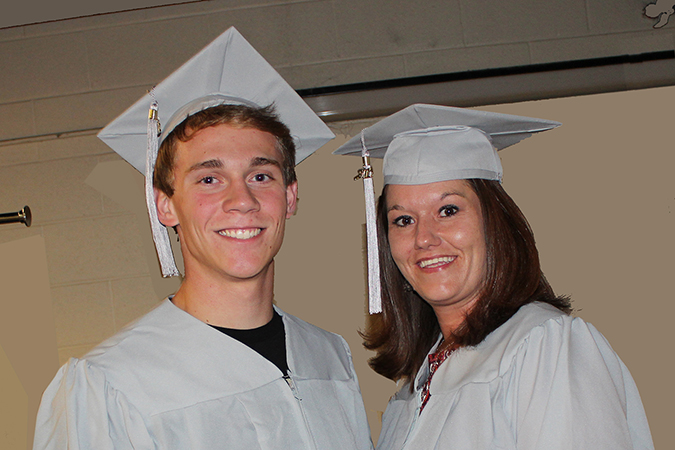 Two of Ashland Community and Technical College's top students were honored as members of the Kentucky Community and Technical College System's 2017 All-Academic Team during commencement ceremonies on May 5.
Terri K. Duncan, a resident of Olive Hill, Kentucky, received an Associate of Applied Science Degree in medical information technology. She is currently working at ACTC as the retention specialist/office assistant on the Technology Drive Campus. Her future plans include transferring to Morehead State for her bachelor's degree in university studies. She said she would like to continue in a position that will allow her to work with students in a community college setting.
"Having been out of school and in the workforce for several years, I realized I was taking a huge step," Duncan said. "However, I had a strong desire to obtain a college degree and knew this was a step in the right direction. With hard work, dedication and continuous support from family, friends, my medical information technology instructor, Student Support Services and advising, I have not only completed my degree but have done so with an accumulative GPA of 3.935."
Stephen Kyle Yates, a resident of Grayson, Kentucky, is receiving an Associate in Science Degree. He will transfer to the University of Kentucky where he plans to major in mechanical engineering. This summer he will intern at C&I Engineering, where he hopes to pursue a career upon graduation from UK.
"My experience at ACTC was a very good one," Yates said. "I was very nervous at first but the faculty and staff really took me in and helped me anyway they could. I can't say enough good things about them, especially about my adviser and calculus professor Mr. Mohebbian, always helping me anyway he could."