Adult College Fair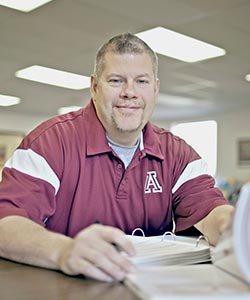 Area residents who want education for a better job or new career are invited to a free Adult College Fair Friday, April 19, from 10:00 a.m. to 3:00 p.m. at the KYOVA Mall.
Ashland Community and Technical College is sponsoring the fair to help adults find educational and training programs that can help them prepare for a better better. These programs are outlined below.
ACTCs college credential programs prepare students for a job immediately after graduation or for transfer to a four-year college or university. Career programs offer a variety of associate degree, diploma, certificate options which can often be completed in two years or less.
Transfer programs offer associate in arts or associate in science degrees that prepare graduates to start as juniors at their transfer college or university. Special transfer agreements are available with all area universities.
The Adult Education Program helps adults with reading and other basic skills, GED preparation, college preparation, test-taking strategies, English-as-a-Second Language, resume writing, Internet job search and job readiness/interview techniques.
Workforce Solutions offers short-term certificate training programs for Kentucky Medication Aide, State Registered Nurse Aide and Phlebotomy as well as training workshops in computer, technical and business skills. CDL training is also available.
Community Education offers short term professional development and personal interest classes for adults as well as enrichment classes for youth.
College representatives will be available to help with admissions forms and financial aid applications. For more information, contact Cara Huff, ACTC Recruiting and Outreach Coordinator, 606-326-2193 or email: cara.huff@kctcs.edu.