ACTC Presents Harriet Tubman Program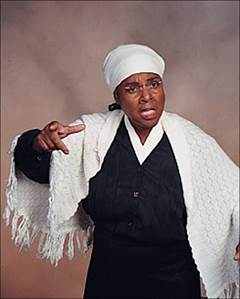 ACTC will present I Be Harriet Tubman, Thursday, April 24, at 12 noon in the Learning Resource Center Teleconference Room at ACTCs College Drive Campus. One of Americas most remarkable heroines, Harriet Tubman fought tirelessly for the Union cause, for the rights of enslaved people, for the rights of women, and for the rights of all. Through dialect, costumes, and stories, the diminutive Tubman of Underground Railroad fame will come to life.
The presenter, Dr. Annette E. Jefferson, has traveled widely throughout the region to share African American history. An Ohio Humanities Council Chautauqua speaker, she is a faculty member of the University of Phoenix, Columbus Campus.
This is a community Black History Program. For more information, contact Al Baker, ACTC Director of Cultural Diversity, 606.326.2422.