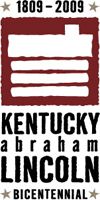 In Harriet Beecher Stowe, Uncle Tom and Abraham Lincoln, Dr. Carol Greene, will talk about the connections between a slave auction in Kentucky and the Emancipation Proclamation. Dr. Green is a professor of English and Director of Distance Learning.
The free program will be from 12:15 to 1: 00 p.m. in the Learning Resource Center Conference Room at the College Drive Campus. The program is supported by a grant from the Kentucky Humanities Council, Inc. through funds from the Kentucky Abraham Lincoln Bicentennial Commission (kylincoln.org).
For more information, contact Kathy Edwards, ACTC associate professor, 606-326-2203, email: kathy.edwards@kctcs.edu.