Successful Health Sciences and Health Programs Career Fair at ACTC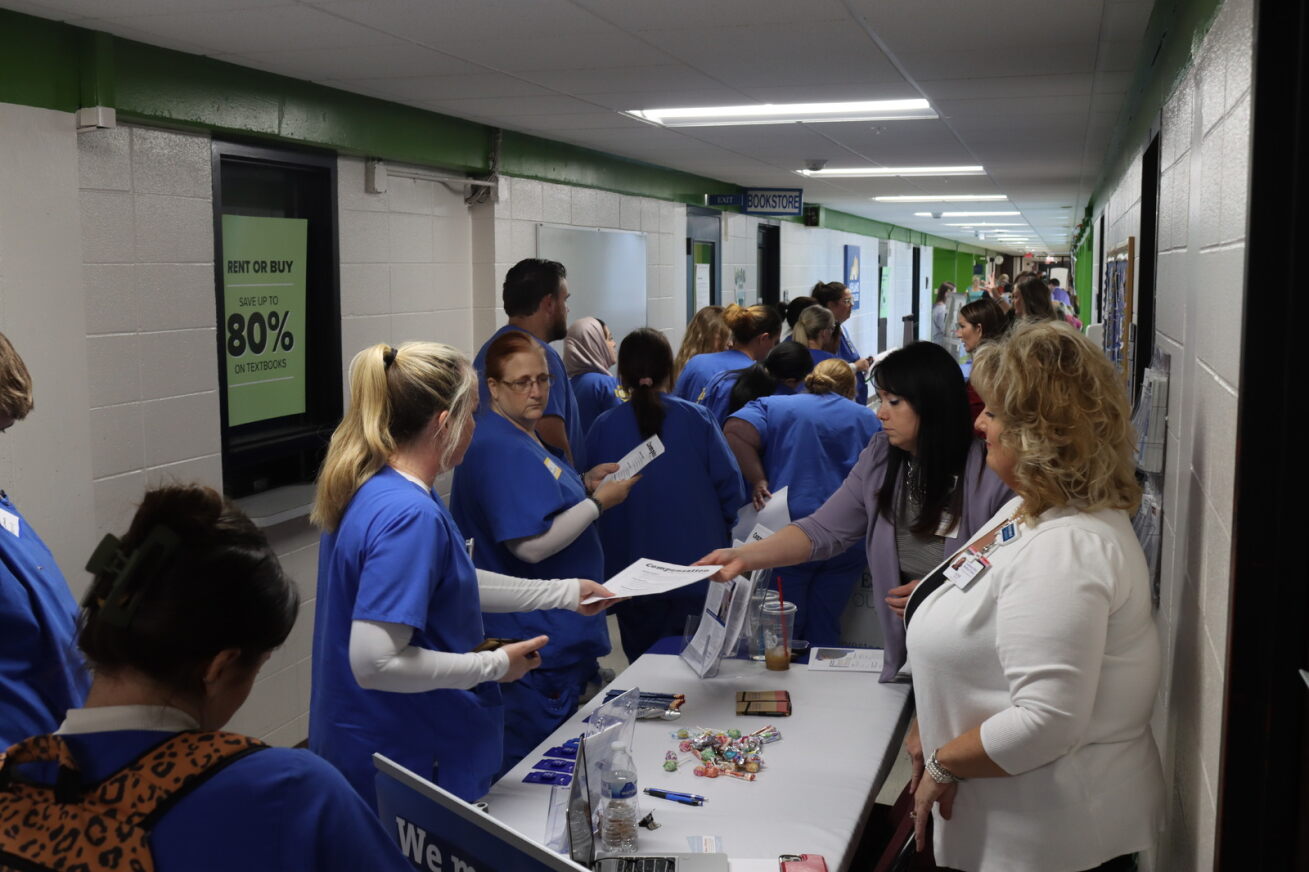 Ashland Community and Technical College hosted a Health Sciences and Health Professions career fair on November 6 that sought to give ACTC students every opportunity to find a successful career.
The event was held at the College Drive Campus with 29 representatives in attendance from 17 employers. The career fair was able to reach 125 ACTC students and alumni.
"The second bi-annual Health Sciences & Health Professions Career fair was another huge success," ACTC Career Services Director, Ashley Vanderpool, commented. "We are privileged to present our upcoming graduates with opportunities with some of our area's premier employers." She concluded.
The following employers attended the event:
Valley Health
Southern Ohio Medical Center
Marshall Health
Mountain Health Network
St Claire Healthcare
King's Daughters Medical Center
Marshall University Human Resource Services
Encompass Rehab Hospital
Ramey-Estep/Re-group
Harbor Health Care
Bluegrass Consulting
Three Rivers Medical Center
Addiction Recovery Care Centers
Prestera Center for Mental Health Services
Legacy Riverview
Maxin Healthcare Services
Kentucky Army National Guard
ACTC offers multiple associate degrees, diplomas, and certificates for those interested in the healthcare field including Advanced Nursing Assistant, Health Science Technology, Medical Assisting, Medical Information Technology, Practical Nursing, Nursing (ADN), Radiography, Respiratory Care, Surgical Technology, Nurse Aide and Kentucky Medication Aide, Phlebotomy, ECG Tech, and Pharmacy Technician.