I'm a Pathfinder: John Hannah
September 18, 2023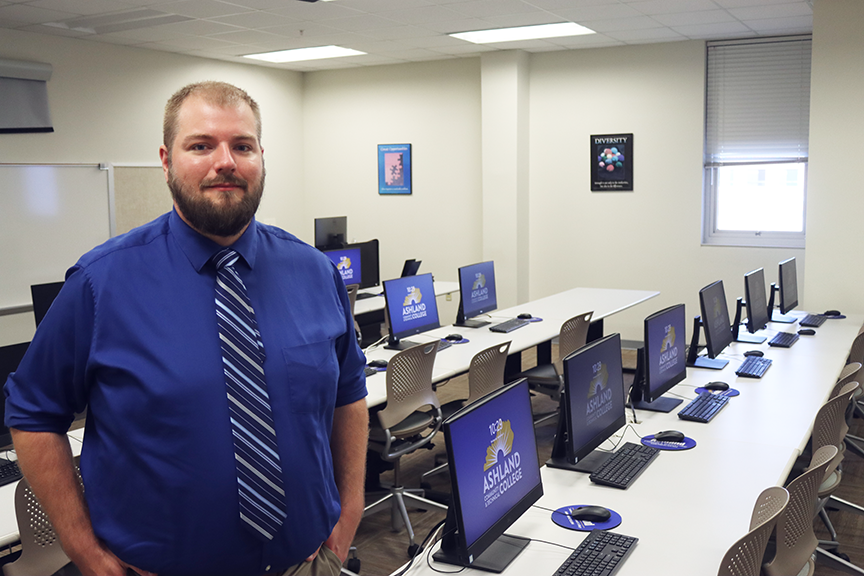 "If someone had told me years ago as a student that my journey would come full circle to bring me back where it began, I might not have believed them," said Ashland Community & Technical College alumni John Hannah. "Now that it has, I am more than happy to be a part of the experience here at ACTC."
John Hannah now serves as the Technology Solutions Manager for Ashland Community and Technical College, right where he got his academic start.
"I began my IT career as a student of ACTC in the Information Technology program focusing on topics in networking, programming, and systems administration," Hannah shared. "The benefits of starting my journey here were more than generous toward my career goals."
He later went on to earn his Bachelor's degree in Technical & Applied Studies through Ohio University. Hannah noted that his time there strengthened his professional understanding of team building, project management, and the social and collaborative elements of large-scale technology environments.
Having worked in healthcare, finance, and presently education, Hannah notes that the versatility of working in IT is one of the many things that drew him to the career. He noted that because IT touches every facet of today's workforce, you can build a career in almost any industry.
"The most rewarding part of my role today is contributing my professional support to ensure future generations of students have those same opportunities I was given," Hannah comments. "It's my hope that my work is making a meaningful, positive impact for the next generation of our workforce."