ACTC Hosting Black History Month Speaker Michael R, Crutcher, Sr. on Feb. 22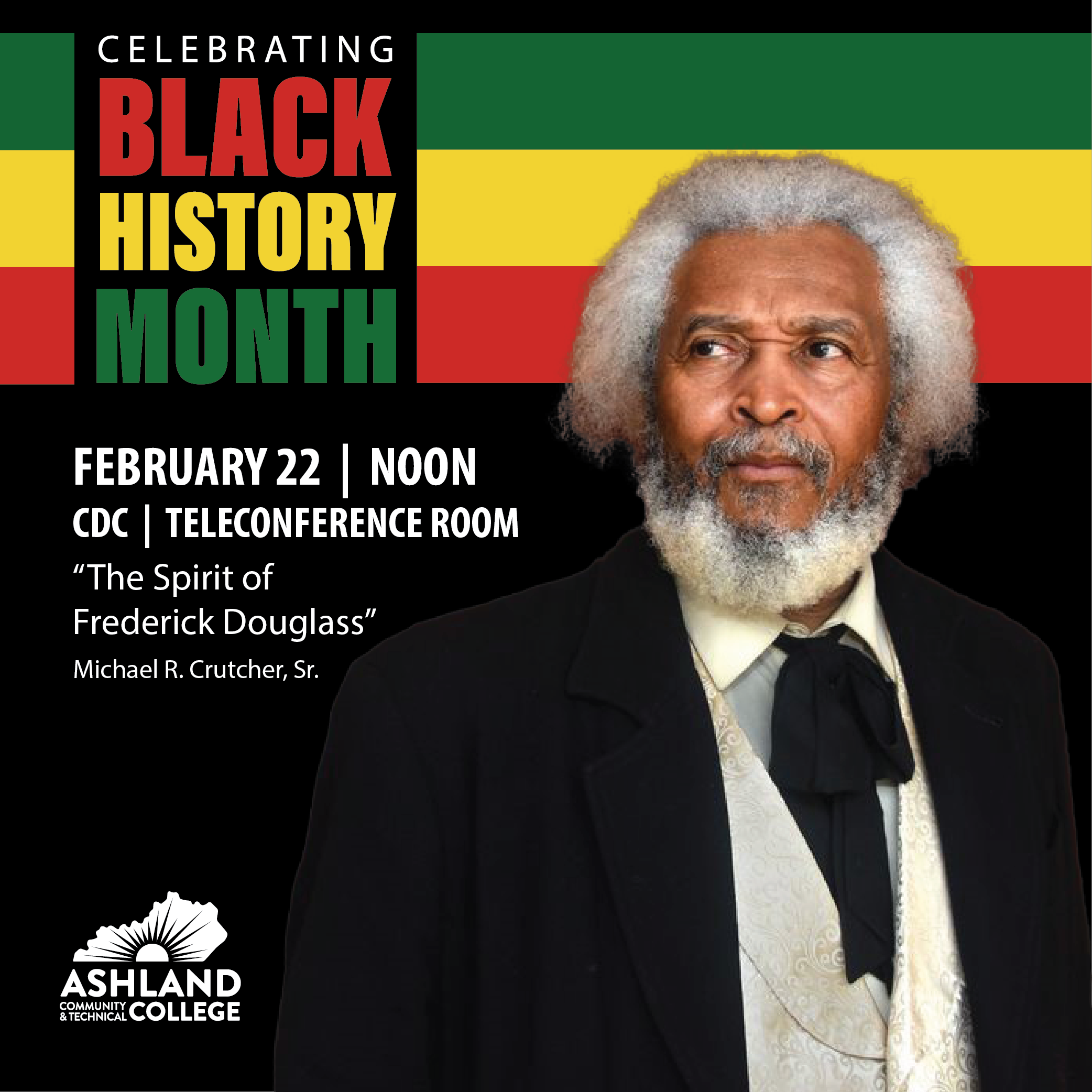 February 8, 2023
Ashland Community and Technical College (ACTC) is hosting an in-person presentation on February 22, 2023 in honor of Black History Month titled "The Spirit of Frederick Douglass".
It will be held at the College Drive Campus at 1400 College Drive, Ashland, KY 41101 and will begin at 12 p.m. noon in the teleconference room.
Michael R. Crutcher, Sr. will be presenting on the life and principles of Frederick Douglas, an historical figure and hugely influential black man regarded by many as the grandfather of our civil rights movement. Crutcher is an actor, United States Army Veteran, and Assistant Professor at University of Kentucky's Lexington Campus. He is a devout scholar of Frederick Douglass and believes his calling is to share Douglass' principle of freedom, equality, religion, and self-esteem.
"We are honored to have Mr. Crutcher back at ACTC to present to our campus community in celebration of Black History Month," says Al Baker, Director of Cultural Diversity at ACTC. "He brings history to life in a way that resonates with the audience and portrays the real-life struggles during the nineteenth century."
This community Black History Month program is presented by ACTC with support from the Boyd and Greenup County NAACP and Pathways, Inc.