KCTCS, MSU sign Eagle Express Joint Admission Agreement
July 19, 2022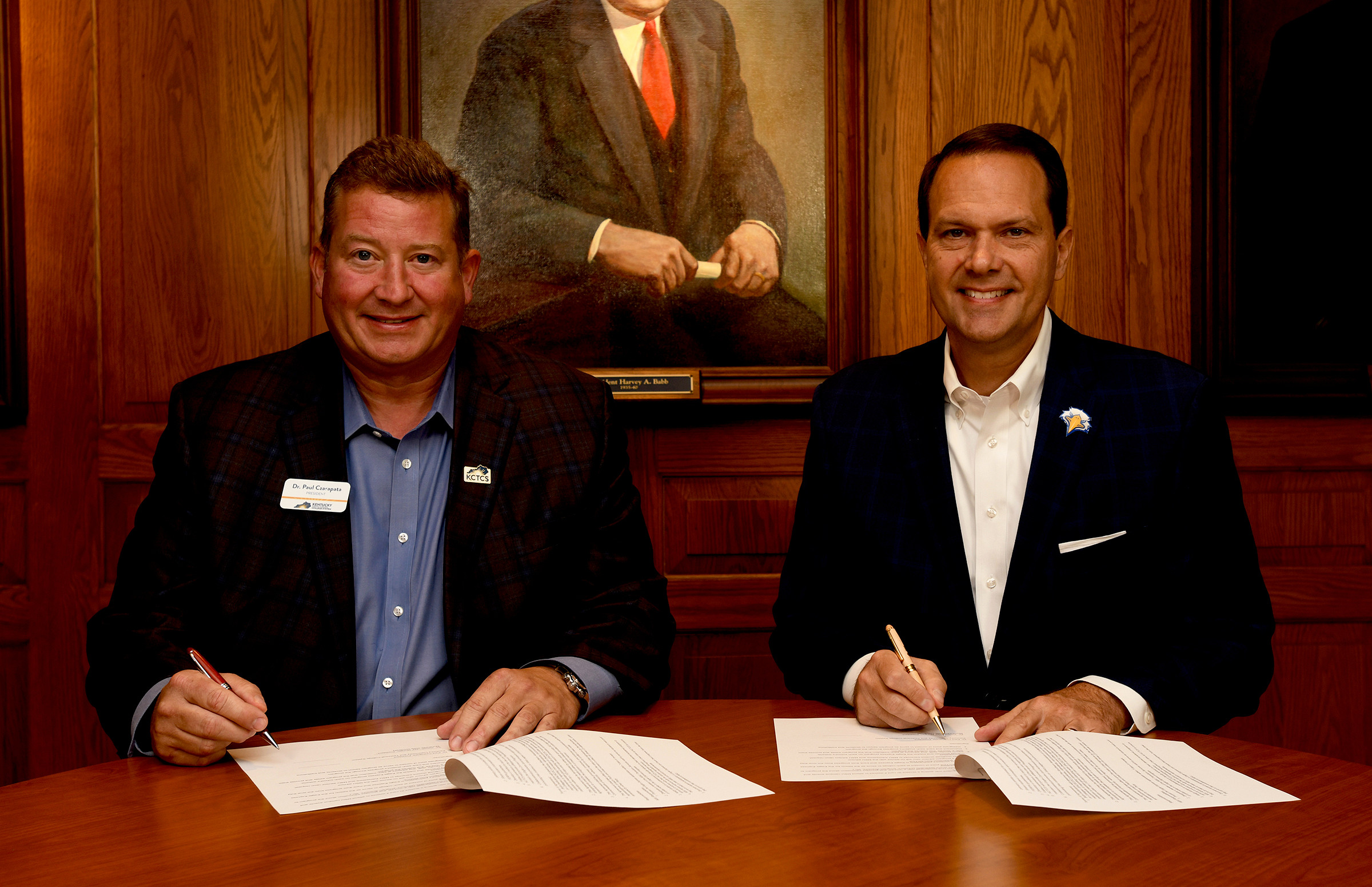 ASHLAND, Ky. – Morehead State University (MSU) and the Kentucky Community and Technical College System (KCTCS) continue a successful and long-standing partnership in helping college students succeed through its Eagle Express Joint Admission Agreement.
This agreement will allow for a seamless transfer to MSU after completing an associate degree at a KCTCS school.
According to Jennifer Allen, MSU Liaison at Ashland Community and Technical College, ACTC was among the pilot colleges for this program and has been participating for several years.
The agreement will allow ACTC advisors to collaborate and share some student record information with advisors at MSU to ensure that while enrolled at ACTC, students are taking the appropriate courses they need to transfer to their MSU program.
MSU is the only university that ACTC has this type of formal agreement with.
"ACTC is excited about expanding our partnership and collaboration with MSU. We have a long history of working closely together to meet the needs of students in our region," said Dr. Larry Ferguson, ACTC President/CEO. "We are proud to be fortunate enough to have them right on our College Drive Campus in Ashland."
Along with collaborative advising, students will receive free transcript exchange and evaluation, and automatic award of the Kentucky Transfer Scholarship (if eligible).
For more information, contact Jennifer Allen at jennifer.allen@kctcs.edu.
In photo: From left, Dr. Paul Czarapata, KCTCS President and Dr. Jay Morgan, MSU President (Photo courtesy of Morehead State University)