Honors organization awarded grant
October 14, 2021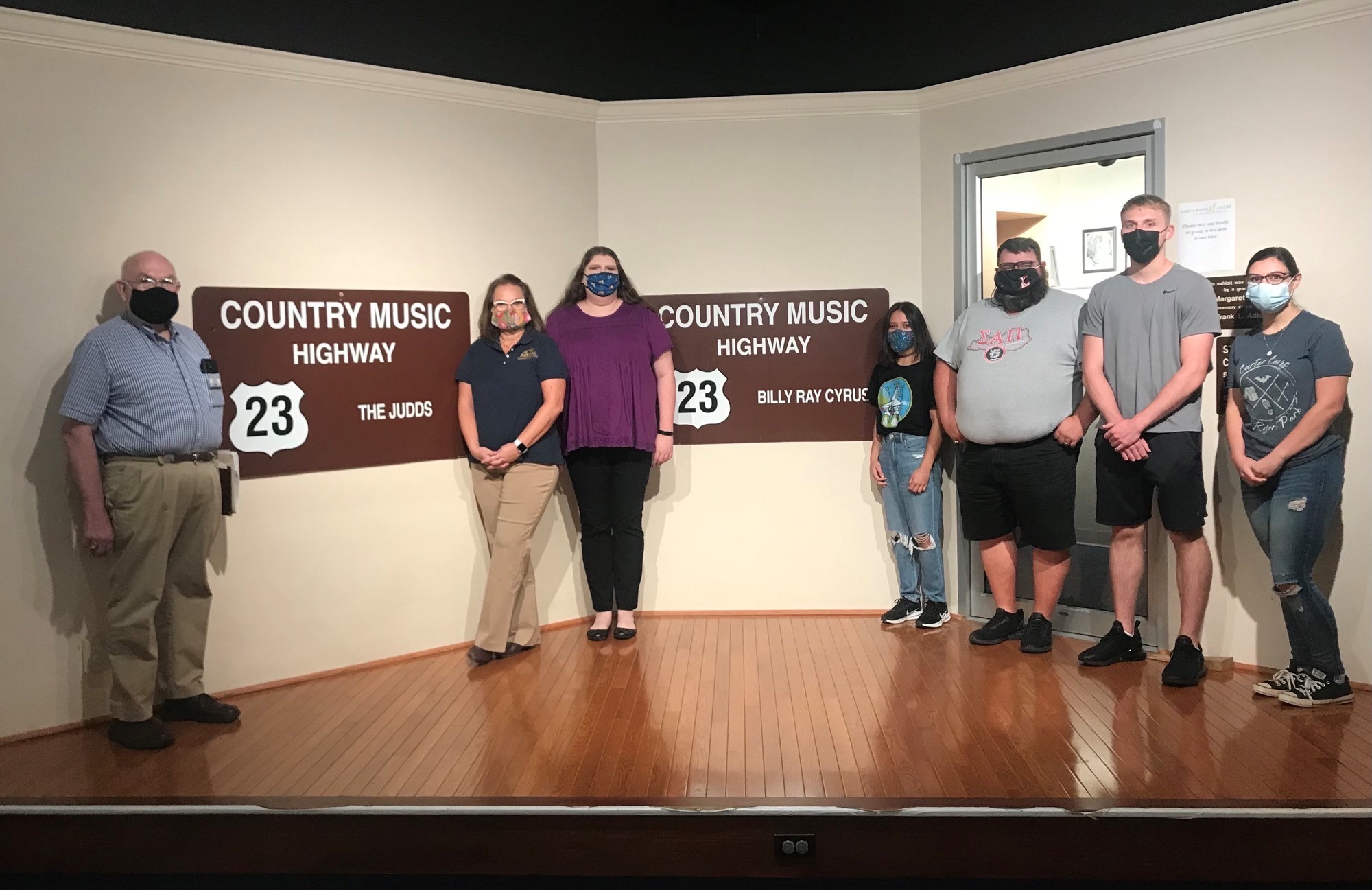 In photo, from left: PTK advisors Dan Bailey, Cindy Shelton, Janet Thompson, and PTK students Ashley Sanchez, James Pauley-Barker, Tanner Dickerson, and Emily Manson recently toured the Highlands Museum and Discovery Center and viewed their exhibit about Highway 23.
ASHLAND, Ky. – The Ashland Community and Technical College (ACTC) Alpha Omega Gamma chapter of Phi Theta Kappa (PTK) recently received a $1,000 grant for their 2021 Honors in Action project.
Honors in Action (HIA) combines academic research, problem solving, and action-oriented service to address real-world challenges in our communities. Students gain job-related experience while creating lasting impacts in their communities as they engage in HIA.
ACTC's chapter of PTK has decided to focus on the perceptions of Highway 23 in the community for their project. The grant the group received will go towards enhancing that project.
Janet Thompson, an advisor for ACTC'S PTK chapter says the group hopes to bring attention to local heritage and putting a spotlight on Highway 23.
"Highway 23 isn't just about the music," Thompson said. "It's the pathway to a better life."
Since receiving the grant, PTK students have been assigned a specific artist/song from Country Music Highway to reflect and research on, and are hoping to make large posters as a feature on each artist to display at both ACTC Library locations.
"One of our action components is creating something we can share with our community so that's why we're opting for a display. We will also be doing a virtual presentation online on our research findings, that will premiere live on the Library Facebook page, and eventually go into a Library LibGuide where it will live for future reference," said Thompson.
The display/presentation will likely be completed by January 2022.
The Library is providing all research sources, which students can access free online as ACTC students.
PTK students are still collecting evidence for their project from a survey which the community can complete here: https://tinyurl.com/ewe5zwv8