AIT program leads to industry employment
August 12, 2021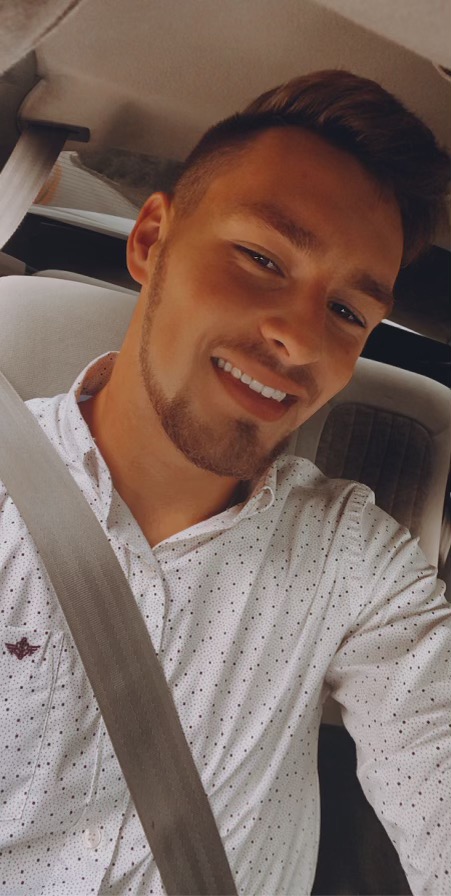 ASHLAND, Ky. – Recent graduates of the Advanced Integrated Technology (AIT) program at Ashland Community and Technical College are already going to work, just months after receiving their credentials.
Brayden Porter is one of those grads. He recently began working in operations at Danimer Scientific in Winchester.
"Getting the opportunity of employment in July after just recently graduating makes all of my worries of 'did I make the right decision choosing the AIT program' go away," Porter said. "I can personally attest to the fact that this is the degree every company is looking for. The knowledge you have to offer from this program is unlike any other."
He says having the opportunity to work close to home meant everything to him and was also part of why he chose to attend ACTC. He added that he knew several people who attended ACTC and left "career-ready."
"The opportunities and amazing staff at ACTC make it the perfect college. My instructors made it their mission to help us find a career and teach us all they could in the two years I was there," he said.
Porter says he chose the AIT program because of the focus in advancements in technology.
"Our world is going to a new automation system where everything is on a computer or a robot can do it," he said. "AIT offers an endless amount of information from robotics to pneumatics to even working with programmable logic controllers. Even if companies aren't quite there yet they will be in the years to come."
He says he believes companies seek employees with the kind of experience the AIT program offers.
"At 20 years old, I was able to walk into a job interview and leave them impressed by my resume," Porter said. "In this program, you learn so many valuable skills that are reputable with employers. I walked into the program with no experience and now I'm an operator at Danimer. Going into AIT was the best decision I ever made."
Mike Tackett, program coordinator says, "It is wonderful to hear that Brayden received a job with Danimer. This is what we are here to do…help our students find a great career that puts them on a path to success. Plus, it is great to know we are helping provide skilled workers that industry needs."
The AIT program allows students to acquire the critical thinking, communication skills and problem-solving strategies needed to work in today's technically advanced industrial settings, including the manufacturing industry.
Students can earn an Associate in Applied Science - Advanced Integrated Technology degree or certificates in Engineering Controls, Multi-Skilled Technician and Skilled Operator.
For more information, visit https://ashland.kctcs.edu/education-training/program-finder/advanced-integrated-technology.aspx or email Mike Tackett at mtackett0070@kctcs.edu.