Alexander to participate in NCMPR Leadership Institute
July 2, 2021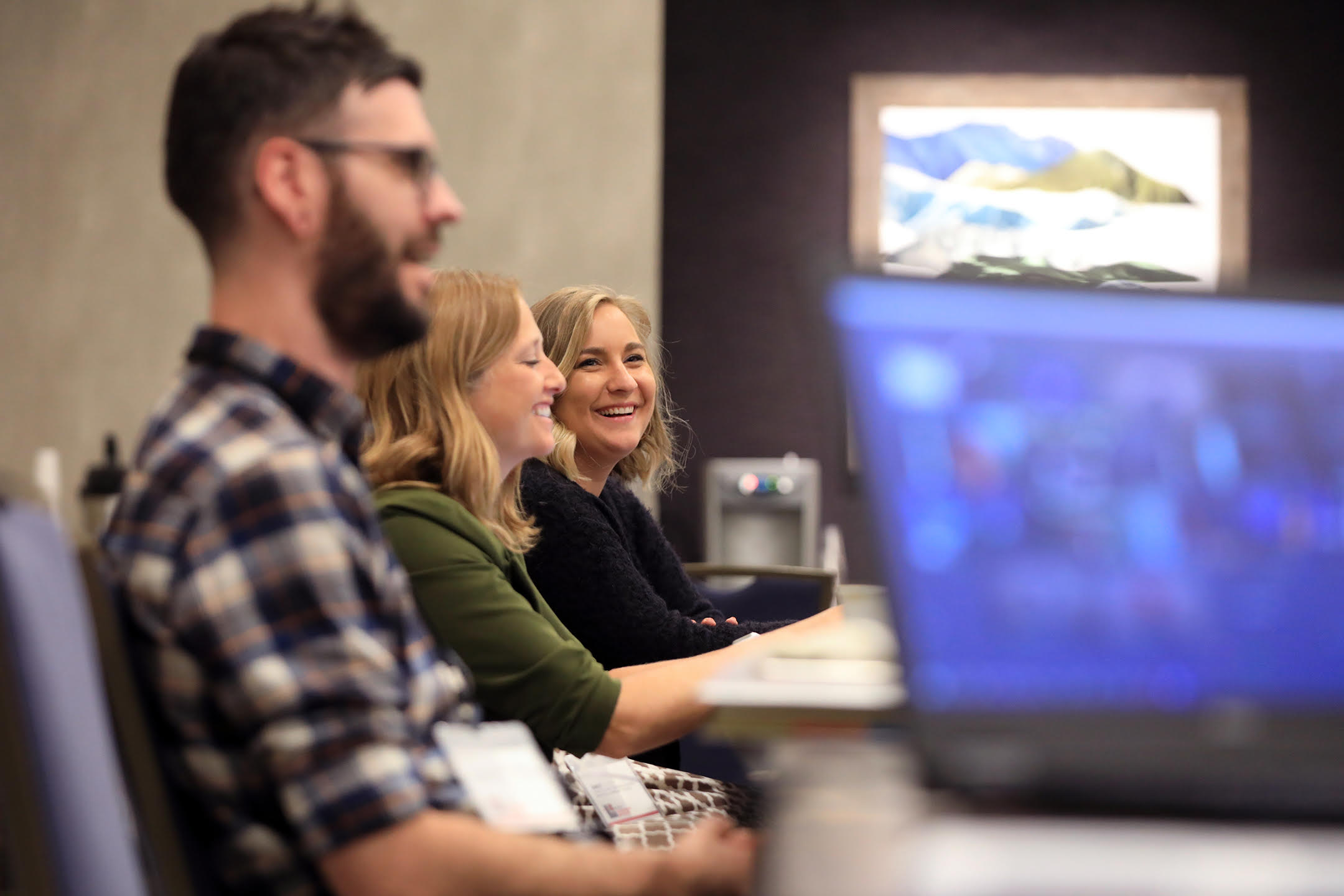 (Photo by Ben Munson/NCMPR)
ASHLAND, Ky. – Taylor Alexander, Director of Marketing at Ashland Community and Technical College (ACTC) recently participated in the National Council for Marketing & Public Relations' Leadership Institute's summer workshop.
The workshop was the kickoff event for the ten-month Leadership Institute, during which Alexander will complete research and a presentation at the Institute's culmination at NCMPR's national conference in Denver in March 2022.
"The in-person initial session for the leadership institute was a great start to what I see as a very beneficial opportunity to understand and best leverage my personal strengths that make up who I am as a person and leader at ACTC," said Alexander. "After completing the program in spring 2022, I hope to bring this knowledge to our college family so we can grow, not only in our personal lives, but as a team as well to better serve our Ashland community."
Alexander is one of nineteen in the 2021 cohort.
"During the summer workshop, Taylor learned about her strengths, as identified by the CliftonStrengths assessment, and how to be intentional in using them in her career to help the college become more successful, not just in her department, but as a whole," said Peggy Young, Leadership Institute facilitator. "The Leadership Institute also will hopefully motivate Taylor to take on leadership challenges and roles and help her recognize where she can be successful in a way that isn't necessarily related to a title. It's about internal growth."
She added, "Participants in the summer workshop needed to be a little bit vulnerable. We wanted them to be transparent and talk about things that are happening on their campuses—and how, collectively, we can start working through some of those things. It was about networking and pulling resources from other schools who've had similar situations, and growing from those opportunities."
According to the NCMPR website, the organization is committed to elevating the profession by building strong leaders in the areas of marketing, public relations, enrollment management and institutional advancement.
NCMPR supports the professional development of community college communicators, serving more than 1,500 members from nearly 500 colleges across the United States and Canada. It's the only organization of its kind that exclusively represents marketing and public relations professionals at community and technical colleges and is one of the largest affiliates of the American Association of Community Colleges. NCMPR is based in Albuquerque, New Mexico.
"The Leadership Institute is an opportunity for NCMPR members to grow in their careers and in leadership. We'd love to see members of this cohort eventually become leaders within NCMPR," said James Walters, NCMPR executive director.
For more information about NCMPR, visit ncmpr.org.