CDL program adds new truck to fleet
June 10, 2021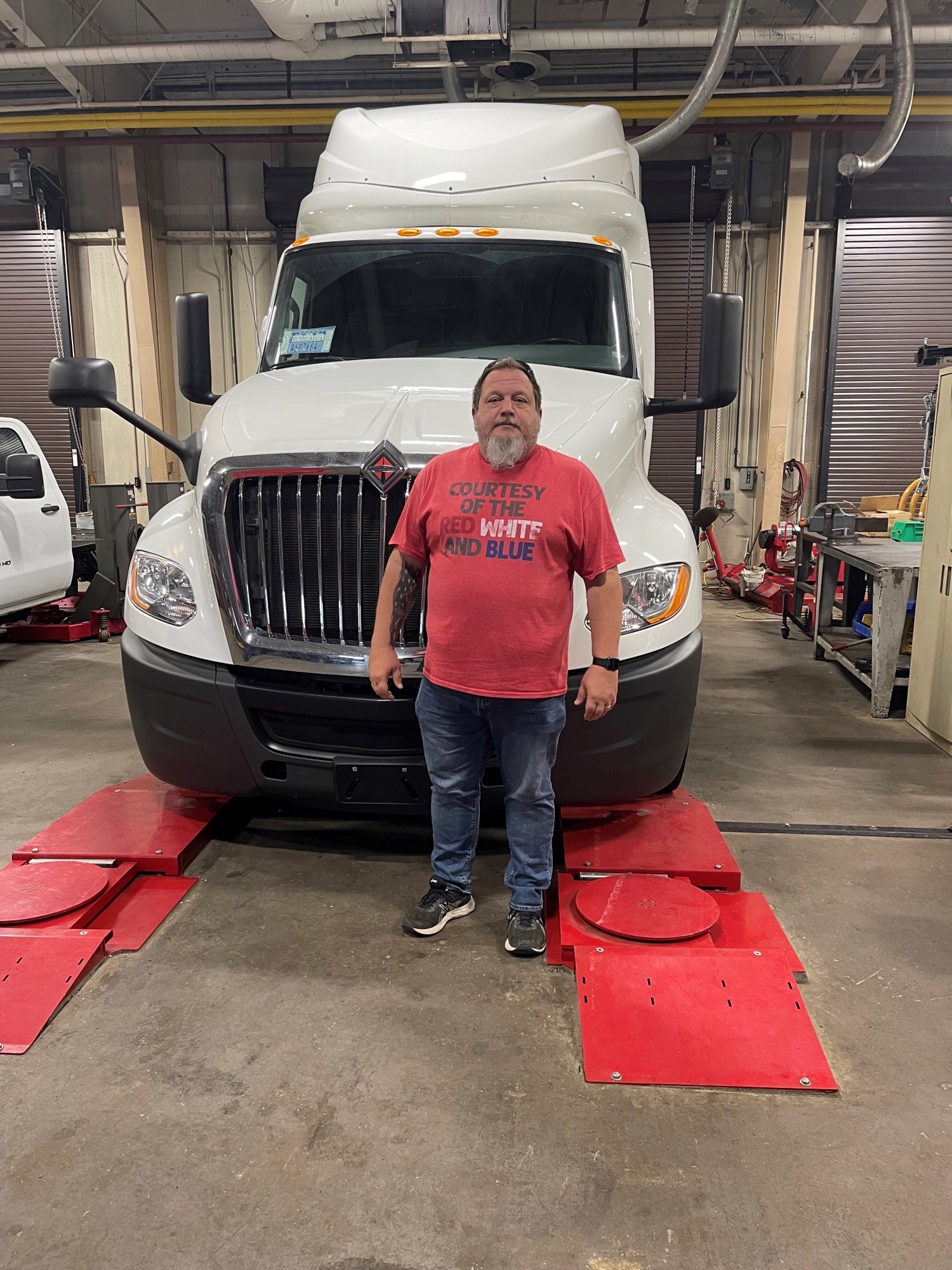 ASHLAND, Ky. – Workforce Solutions at Ashland Community and Technical College is proud to announce the purchase of a new truck for the CDL program.
The 2019 International will be added to the program's fleet and used in training students seeking their Commercial Driver's License through the program.
"It is wonderful to have this new truck added to our fleet because we can introduce our students to a lot of the features the new trucks have on them and what they need to expect when they become drivers on the road. It can also give our students more time behind the wheel with the addition of another truck," said Bill Caudill, CDL instructor.
Robin Harris, Director of Workforce Solutions added, "We are excited to add an additional truck to our CDL program. This will help us to provide even more CDL training in a time when there a huge demand for truck drivers locally, regionally and nationally."
ACTC offers Class A CDL training. This course is designed for individuals with little or no commercial driving experience. The program includes all the learning tools needed to pass the Class A CDL driver's test.
Students will receive 40 hours of classroom training and 120 hours of "on the road" training.
"We are excited to add an additional CDL truck to our fleet. The demand for drivers is great and we provide a quality, quick route to a high wage transportation career," said Dr. Larry Ferguson, ACTC President/CEO.
There have been 46 students successfully complete the program since January.
Upcoming start dates for the program are June 28 and July 26.
Classes are Monday through Friday from 8 A.M. to 4 P.M. at the Roberts Drive Campus.
A high school diploma or GED is not required; however, you must be able to read and write the English language and be over 21 years of age. You also must be able to meet the Federal DOT physical requirements and have a valid driver's license at the time of registration.
Call (606) 326-2072 or email AS_Workforce@kctcs.edu for more information.