ACTC helps Crabbe students "get creative"
May 27, 2021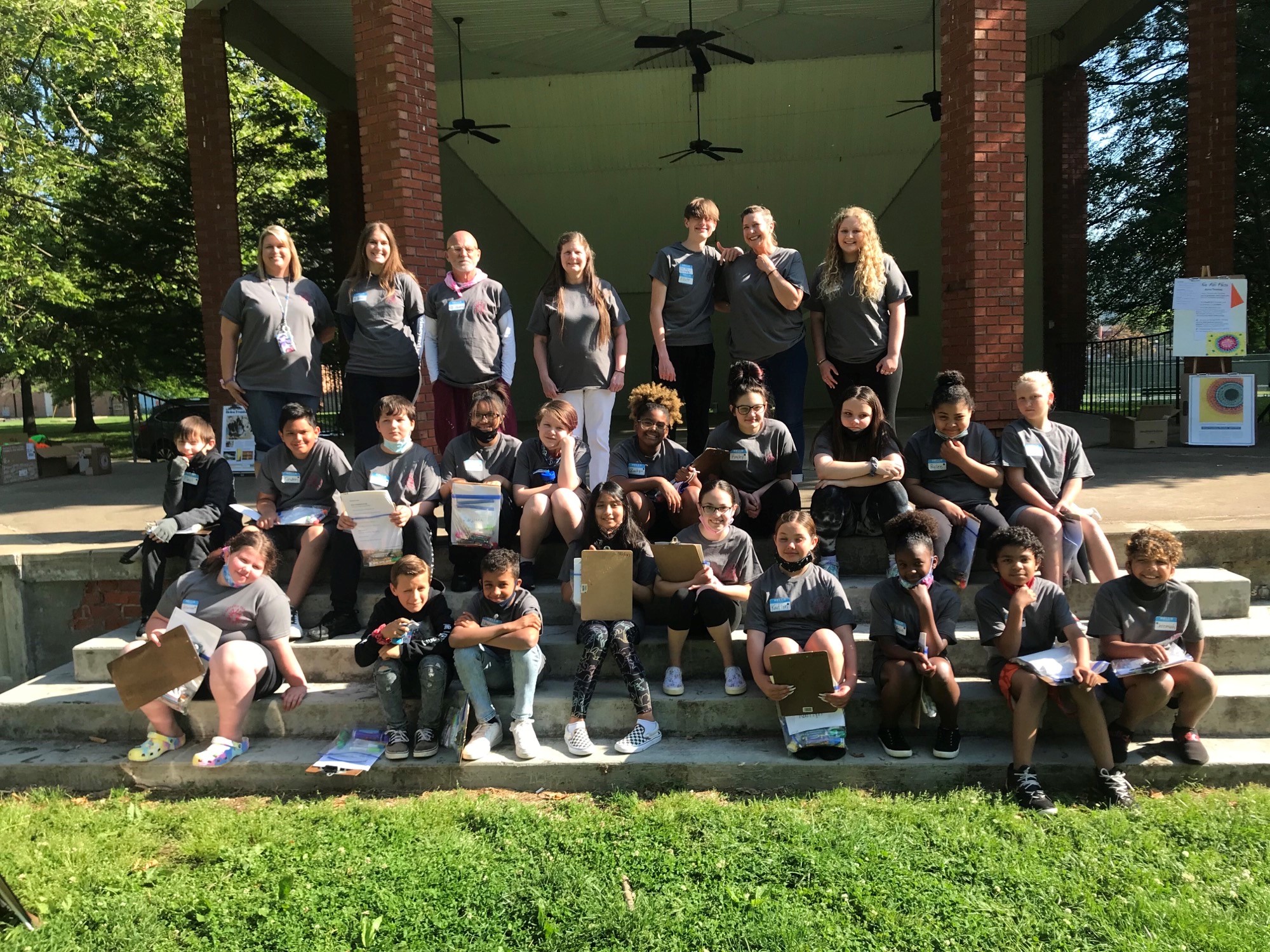 ASHLAND, Ky. – Fifth graders at Crabbe Elementary School were able to express themselves while learning about various artists and styles during an event held at the amphitheater at Central Park last Wednesday.
Ashland Community and Technical College Professors Wendy Fosterwelsh and Warren Howard partnered with Crabbe Elementary teacher Kristy Minton to bring this opportunity to her students.
"Creativity is the number one human resource," said Fosterwelsh. "That's how we make the world a better place. We are most alive when we are putting something positive back in the world."
Students were divided into small groups and rotated between stations. At each station, students learned about a specific abstract artist and then created their own art piece that was in a similar style as the artist they just learned about.
"What the students create is up to their own interpretation," Fosterwelsh said. ""Emotions and feelings are never wrong."
Artists included Josef Albers, Wassily Kandinsky, Jackson Pollock, Alma Thomas, Helen Frankenthaler and Hilma af Klint.
Fosterwelsh and Howard have partnered with Crabbe for this event since 2014.
"Crabbe is a great school, filled with amazing students and staff. During the art event, we teach them about certain artists, but what we hope we are doing is instilling in them a passion to create, an acceptance of diversity and the courage to be authentic," said Howard. "Too many kids grow up to be adults who are afraid to fail or afraid to be different. We want the kids we are fortunate enough to teach to be the risk takers and have the courage to stand out."
Leading the stations were Minton and Howard, along with Bettie George Frye, ACTC librarian, ACTC education students Brooklyn Webb and Megan Williams, as well as Fosterwelsh's son, Elliott.