ACTC alum teaches in midst of pandemic
April 20, 2021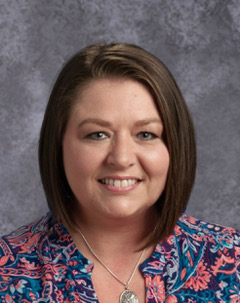 ASHLAND, Ky. – The self-proclaimed motto of the Interdisciplinary Early Childhood Education (IECE) at Ashland Community and Technical College (ACTC) is "Nurture nurturers by breaking down barriers."
A recent graduate of the IECE program overcame the obstacles that comes with earning credentials, but found new ones as she faced her first year of teaching during a global pandemic.
Gretchen Ward teaches at Holy Family Catholic School in their Montessori Preschool. She describes her first year of teaching as a "whirlwind."
"It has been challenging to teach during this pandemic, but also rewarding. While I've had to change my methods slightly to abide by the new restrictions, I have found new ways of connecting with the children," she said.
Despite the challenges that she has had to overcome, Ward says she will treasure the memories she has made from her first year of teaching.
"I was able to bring my vision of a Montessori classroom to life by rearranging the classroom furnishings. I have been able to get in touch with my creative side by bringing in more art-centered activities for the children to enjoy," she said.
Ward says she has always had a desire to teach young children, and the IECE program at ACTC made that a possibility for her.
"I always enjoyed working with children when I was younger. As I grew older and worked as an instructional assistant, the desire to make a difference in a child's life grew," said Ward. "I also have a wonderful principal who would not let up until I joined the program. She saw something in me that I didn't, which she described as a God given gift to connect with children in the way I do."
She added, "The Interdisciplinary Early Childhood Education program is a very fulfilling career path. The professors at ACTC go above and beyond to prepare you and insure your success. When I graduated, I felt extremely prepared to guide young children through their development."
Dr. Shannon Hankins, IECE Program Coordinator, says Ward was an outstanding student and a great representation of the program.
"Gretchen's passion for the early childhood professional was evident throughout her time at ACTC," said Hankins.
Ward says convenience was the primary reason she chose to complete her education at ACTC.
"I chose to attend ACTC for three reasons. First, the convenience of their campus locations was perfect for me since I live in Flatwoods. Second, the classes I need to complete my degree were offered in the evening and summer, which meant I did not have to miss work to accomplish my goal. Lastly, the credit I had already accumulated during my previous time at ACTC would still be honored which meant I would be able to graduate quicker than I anticipated," said Ward. "I also want to give credit to my very supportive husband, Kelly Ward. Without his support, I would have never made it through."
The IECE program offers a variety of choices for people seeking entry-level jobs as well as those who are currently employed in early childhood settings. Employment opportunities are available in public and private preschools, early care educational settings, early intervention programs, Head Start, hospitals, campus child development centers, rehabilitation clinics and recreation centers.
Degree, diploma and certificate options are available.
The program can be completed in two years if students take 15 to 18 credit hours per semester. General education classes should be taken along with curriculum classes.
Students who earn the IECE diploma have the opportunity to continue their education and seek teaching certification at a four-year institution.
For more information about the IECE program, contact Hankins at shannon.hankins@kctcs.edu.