Machining program receives $10K scholarship grant
April 1, 2021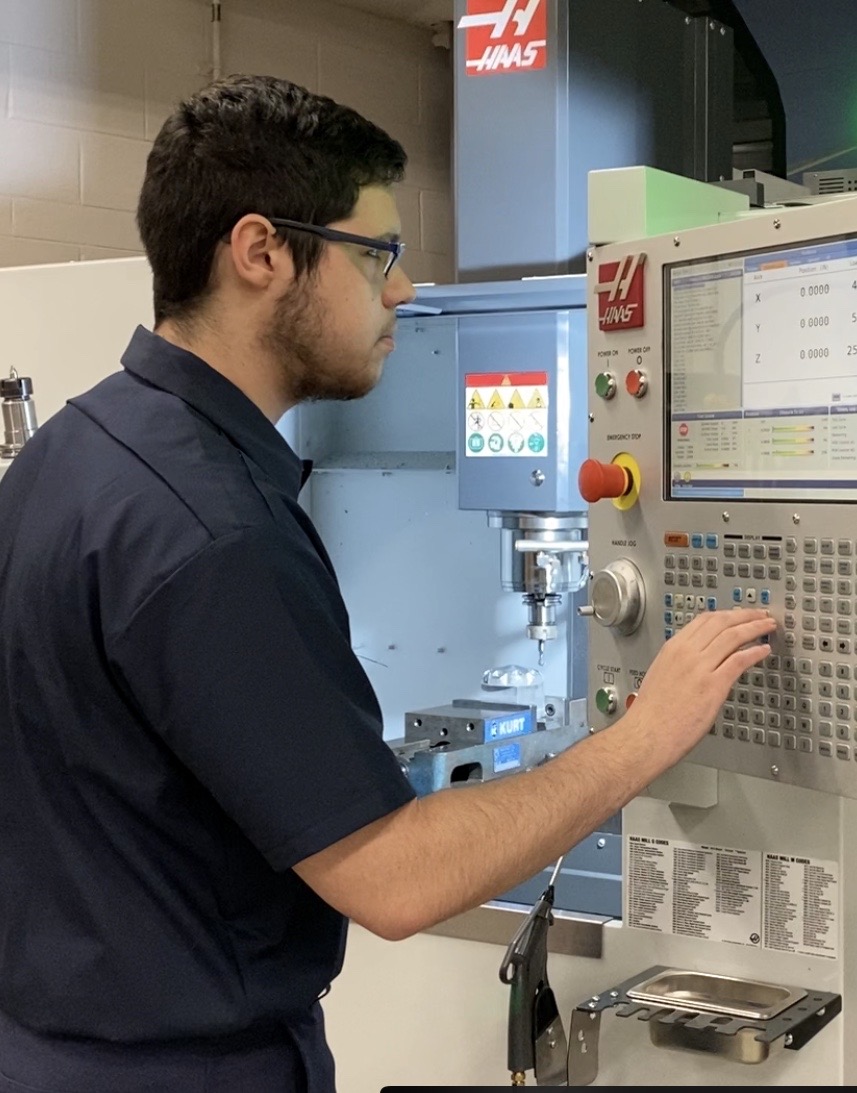 ASHLAND, Ky. – The Computerized Manufacturing and Machining (CMM) program at Ashland Community and Technical College (ACTC) has received its second $10,000 scholarship grant from the Gene Haas Foundation.
The Gene Haas Foundation's primary goal is to build skills in the machining industry by providing scholarships for machine technology students.
Scholarships can be used for tuition, books, student's personal National Institute for Metalworking Skills (NIMS) account, cost of individual NIMS credentials and required tools for the program.
Credit or non-credit (certificate) training is eligible for scholarships. Only public schools, 501©(3) private schools or the manufacturing program's 501©(3) foundation may apply. The Gene Haas Foundation does not grant funds to individuals or third-party organizations to distribute scholarships.
"Receiving this grant is important for the CMM program because it helps students with necessary funding for schooling and it is an aid to increasing awareness of the need for training in machining and manufacturing," said Dan Pancake, CMM program coordinator. "This vital program has been experiencing low enrollment for many years all over the country so this grant is a tool used to increase awareness, enrollment and success in the CMM program."
There are currently three students at ACTC who are using the scholarship fund.
Machine tool students are awarded these grants based on availability of funds, need and continued success in the CMM program.
Through classroom instruction, students in the CMM program receive a hands-on experience learning to position work pieces, adjust machines and verify the accuracy of machine functions and finished products.
ACTC offers two diplomas and three certificates to prepare graduates for machine shop employment. Certificate and diploma credits may be applied toward an Associate in Applied Science Degree in General Occupational/Technical Studies.
Based on research conducted by the Kentucky Center for Statistics (KYStats) in 2019 for the TENCO region, salary can range from $27,642 to $50,811 based on experience.
The degree and diploma credential programs are four semesters in length. Certificates can be earned in as little as one semester or as many as three, based on pace and the certificate chosen.
Pancake can be reached at danny.pancake@kctcs.edu.
Learn more about the CMM program by visiting https://ashland.kctcs.edu/education-training/program-finder/computerized-manufacturing-machining.aspx