ACTC reflects on successful online transition
March 25, 2021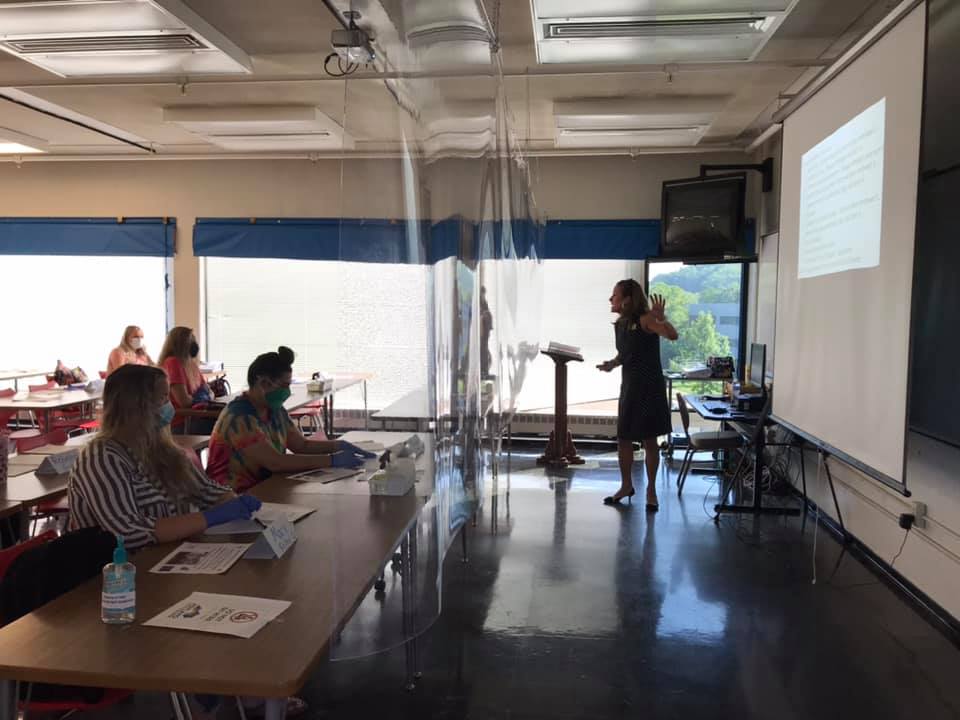 ASHLAND, Ky. – It has been just over a year since ACTC made the decision to transition its courses and services entirely online. Since then, the college slowly phased back in-person support and classes as Healthy at Work guidelines would allow.
In response to COVID-19, the college took the following precautions to keep those who were on campus safe, including temperature checks, masks and hand sanitizer available at entrances, classroom upgrades to accommodate social distancing and several measures to keep rooms and offices sanitized.
Hybrid classes were offered in the Fall 2020 and Spring 2021 semesters which gave students the opportunity to attend classes both in-person and online. Students who attended class online participated in the session by using online platforms to join their in-person peers during class time.
During ACTC's fall All-College meeting, faculty and staff celebrated the successes of the fall and recognized one of their own for her effective transition from in-person to online the previous spring.
Dr. Mary Cat Flath, professor of Anatomy and Physiology, was recognized for "Best Transition" during the pandemic.
"Due to COVID-19 pandemic, I was forced to move all course instruction and daily assessments online, virtually overnight," Flath said. "I worked diligently to keep the class together, providing live online sessions, during the normal class days/times. I renovated my office to include a webcam and white board for teaching live sessions. I learned how to take video recordings of all class sessions, create the videos in YouTube, and then post web links in the Blackboard shells for students to view."
She says she has created nearly 300 instructional videos for her students to view since the transition to remote instruction.
Flath says one of the most exciting things about having students back on campus is being able to participate in the "hands on" instruction that they were unable to complete virtually.
"I have been able to do 'real' lab work with students this year. We ordered face shields and gloves so students can work closely to perform tasks such as building a skeleton, cardiovascular physiology (taking blood pressures, pulses, listening to heart sounds), blood typing, dissections of sheep hearts and fetal pigs, et cetera. It's been amazing," she said.
Dr. Larry Ferguson, ACTC President/CEO announced earlier this month that the college will fully operate on campus again when classes resume in August and would continue to adhere to the governor's Healthy at Work guidelines.