Cosmetology seeks to serve those in need
March 23, 2021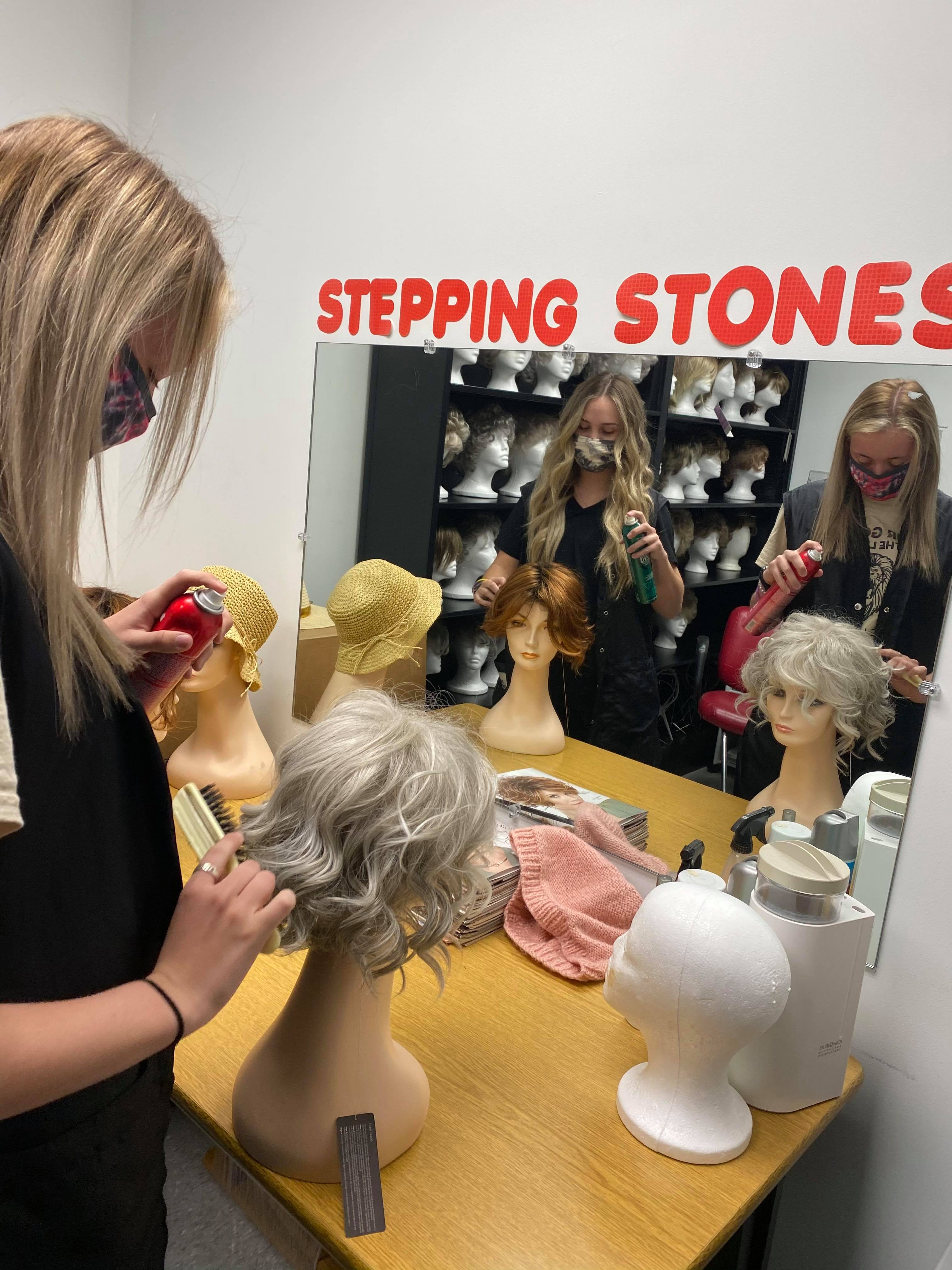 In photo: ACTC Cosmetology students Carra-Janae Layne and Jennifer Downey style wigs. Wig donations can be dropped off at the salon.
ASHLAND, Ky. – The Cosmetology Salon at Ashland Community and Technical College is seeking the assistance of the community to serve one of its most vulnerable populations.
Through a program called Stepping Stones, the salon accepts wig donations for local cancer patients. These wigs are washed and styled by ACTC cosmetology students and given to the patient free of charge.
Patients must be referred from their physician before they qualify to receive a wig.
Mourine Smith, program coordinator, says cancer is an illness that is close to her heart.
"My mother passed in September 2019 after a long, seven-year battle of ovarian cancer, and in September 2020, my father passed from gastric/colon cancer," she said. "Any time we can help our clients feel better about themselves with a wig, we open our arms and hearts to them."
She added, "Cancer is such a heartbreaking disease, so it is our honor to be able to provide wigs to those who have been diagnosed. Cancer has the power to take so much away from the patient. Those who donate wigs to our program make a difference in the lives of those who are affected."
The program was launched in 2002 by former cosmetology program coordinator Patti Banfield.
Wigs can be dropped off at the salon, located on the College Drive Campus at the corner of Oakview Road and Ramey Street.
Monetary donations can be given by contacting Brooke Seasor at brooke.seasor@kctcs.edu.