ACTC names 188 to Fall 2020 President's List
Jan. 19, 2021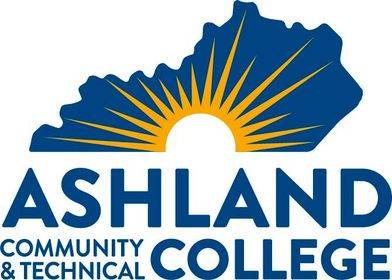 Ashland Community and Technical College has named 188 students to the President's List for the fall 2020 semester. To be eligible for the president's list, a student must earn a perfect 4.0 grade point average and successfully complete at least 12 KCTCS semester credits of course work numbered 100 or above (excluding any courses considered developmental and without withdrawing from a course)
The students are listed below by state and city of residence.
KENTUCKY STUDENTS
BOYD COUNTY
ASHLAND
Bianca Marcela Aparicio

Hannah Rose Arnett

Heather D. Bailey

Anita Ann Barker

Joseph Jaden Bayes

Michael Clayton Bradley

Kelly Marie Caudill

Curtis Alan Comer

Marlie Jade Conley

Robert Andrew Conrad

Tristin Thomas Conrad

Aaron Joseph Creech

Makayla Leann Crum

Jacob Orion Duncil

Joshua Boyd Ellis

Sean Michel Farrington

Raymond Channing Fields

Shelby-Kaye Elizabeth Foutch

Corey M. Foxwell

Jonathan Scott Haffer

Hayley Mae Hammond

Curtis Lee Harris

Laurel Rae Hensley

Cranston Colby Hill

Margaret Katherine Hutchinson

Breanna Shai Johnson

Constance Jeanette Jones

Haiden Nichole Jones

Jaydon Bailey King

Joshua Mason Kirk

Dean Kenneth Kitchen

Grant Krueger

Stevi B. Lau

Cody Blake Layne

William Conner Lemaster

Sebastian Lewis

Caitlyn Hannah Lindsey

Kathryn Paige Lively

Gabriel Thomas Lowe

Robert Mahan

Layne Meek

Jeffrey Scott Nelson

Bianca Jolene Nichols

Melissa Sueann Penrick

Nolan Parker Phillips

Victoria Vanessa Reed

Ryan Hunter Renfroe

Lee-Anna Danielle Runyon

Jessica Slone

Jordan Gregory Smith

Dylan Kade Stewart

Robert Alexander Swim

Kelly Renee Vance

Abigail Rebecca Vanhoose

Ayla Weatherholt

Brooklyn Michelle Webb

Hunter Alan White

Cody Williams

Taylor Niecolle Young.
CATLETTSBURG:
Sean David Bishop
Jonathan Lee Burchfield
Lucas Jordan Messer
Alexandra Marie Montuoro
Trevor Gannon Mullins
Alxzandrea Dayanara Wills
Tiffany Dawn Worrell.
CARTER COUNTY
GRAYSON:
Derrick Michael Bradley
Zane Alden Burnett
Corissa Rae Callihan
Amy J. Conn
Rachel Lacy Cummings
Lillie Hannah Gallion
Patricia Faye Hall
Courtney Paige Johnston
Ryan Dikota Jones
Montana Kennedy
Carra-Janae Grace Layne
Megan Lynne Magruder
Alysha Nycole Mcwhorter
Mackenzie Kathryn Moore
Caitlin Beth Mulkey
Bailey Larae Newman
Kathryn Pennington
Jacob Wayne Rhoden
Aubrey Laurel Rice
Shane Dustin Salley
Rachel Violet Sidell
Scott Stanisky
Charles Richard Thomas
Mason Alexander Tomaselli
Ashley Danielle Walters
Garry L. Yates
HITCHINS:
OLIVE HILL:
Kelly Nicole Bond
William James Butler
Chayton Jarod Cooley
Dawson M. Craig
Milton Edward Henderson
David Randall Jessie
Angela Sara Jones
Caleb Dalton Kilgore
Hannah Grace Kiser
Cameron Blake Lewis
Joshua Lee Roark
Peter Schueler
RUSH:
Patricia Binion
Nancy Leanna Godbey
Emily Elaine Wilburn
WILLARD:
ELLIOTT COUNTY
ISONVILLE:
Destiny Nichole Gilliam
Jessica Ann Gilliam
SANDY HOOK:
Lela N. Adkins
Tanner Scott Dickerson
Clark Howard
Curtis James Justus
Brian Keith Laney
Tyler Jamason Mabry
Austen Blake Nickell
Jeremy Braydon Sturgill
GREENUP COUNTY
ARGILLITE:
Heather Nicole Robinson
FLATWOODS:
Brent Bullion, Brianna Rose Evans, Dylan Charles Roar, Santana P. Sagraves, Skylar Nicole Stark and Megan Rechelle Connelley
GREENUP:
Parker Alan Clarke, Michael Patrick Coffee, Teresa Coffee, Valarie Christina Davidson, Mark Anthony Elkins, Christie Marie Grubb, Lisa Michelle Hammonds, Katelin Brooke Howard, Jennifer A. Kazee, Kevin Kingslien, Leslie A. Knipp, Jade Colleen McCoy, Kenton Charles Rose and Abigail Darlene Stevens
RUSSELL:
Michael Todd Breen, Carly Rose Cooper, Brooke France, Dana Russell Gillispie, Shelby Ann Jones, Camryn Ashley Ratliff and Lakie Susannah Sanders
SOUTH SHORE:
John Andrew Dehart, Faith Allene Lyons, Gregory Bryce Wells
WORTHINGTON:
Misty Rambo
WURTLAND:
Alexia Jiles
JOHNSON COUNTY
PAINTSVILLE:
Andrea Shafer
LAWRENCE COUNTY
BLAINE:
Matthew Austin Hawken and Jerry G. Keeton
LOUISA:
Heather Renee Brown, Timothy Russell Cantrell, Nyoka Darlene Chaffin, Todd Chapman, Makala M. Fields, Stephanie Lynn Gruwell, Allison Holbrook, Abby Makenzie Hughes, Robert Edward Johnson, Emma Suzanne Preece, Halie Paige Rosser and Angel Marie Thompson
LEWIS COUNTY
QUINCY:
Adam G. Rhoden
MONTGOMERY COUNTY
MT. STERLING:
Braden Van Sexton
OHIO STUDENTS
COAL GROVE: Frank McCann
CROWN CITY: Christian Tyler Marcum
FRANKLIN FURNACE: Tyler James Thornton
IRONTON: Kayla Lynn Hackworth
KITTS HILL: Whitney Bradshaw
LEWISBURG: Eryn Bailea Parsons
SOUTH POINT: Joshua Allfrey, Nikki Laura McCombs, Joseph Eugene Merrill, Bradley Michael Ramey, Bethany M. Smith and Paige Nicole Vanhoose
WEST PORTSMOUTH: Timothy Allen Thompson
WHEELERSBURG: Robert Nichols and Hunter Pistole
WEST VIRGINIA STUDENTS
CULLODEN: Brenda Ritchie
FORT GAY: Amanda Dawn Thompson
HUNTINGTON: James Gullett, Shanita Horn and Jack Darren Pruitt