ACTC Announces Fall 2020 Dean's List
Jan. 19, 2021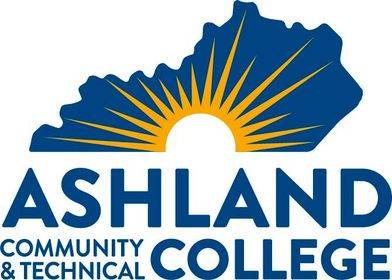 Ashland Community and Technical College has named 241 students to the dean's list for the fall 2020 semester. To be eligible for the dean's list, a student must complete at least 12 semester credits (of 100 level courses or above) or more for the semester and earn at least a 3.5 GPA for the semester. The students are listed below by state, county and city of residence.
KENTUCKY STUDENTS:
BOYD COUNTY
ASHLAND:
Heath W. Baker
Tanner Ray Boyd
Sydney Uriel Brewer
Austin Craig Brinegar
Takoda Aaron Brown
Katherine Buchholz
Jacob Vaughn Caldwell
Noah Carlisle
Jessica Caudill
Parker Dane Clarke
Caitlyn Jo Cline
Ryan Matthew Cornette
Gina Marie D'angiolillo
Ross Daugherty
Miranda Leigh Davis
Michael Edwards
Tristan Blake Elkins
Youhak Eng
Yousing Eng
Jarrell Evans
Megan Evans
Cassandra Shae Ferguson
Darwin Fidler
Mackenzie Robyn Fitch
Gabriel Flores
Kayla Franklin
Braleigh Lynn Gowan
Spencer Meredith Greene
Josee Hager
Jake Hall
Makayla A. Hall
Kristina Halm
Chase Allen Hamilton
Martin David Haney
April Dawn Hill
Tylea Xia Hopper
Lauren Shae Howard
Hailey Grace-Lyn Hunt
Seth F. Hunt
Hannah Marie Hupp
George Dean Jervis
Michael Timothy Kazee
Lila Elizabeth Kouns
Brian Joseph Kratz
Preston Allen Ledford
Devyn Joshua Longo
Tyler Christopher Lynch
Brooklyn Paige Marshall
Jordan Maynard
Bethany Morgan McDowell
Timothy Andrew McKinney
Nicole Michelle McLaughlin
Brent Matthew Misbach
Carley Danielle Mooney
Amber Rose Moore
Eric Todd Moyers
Christina Diane Nease
Michael Andrew O'Bryan
Melinda Payne
Jason Reffitt
Kati Marie Russell
Amber Sanders
Justin Schipmann
Melissa Faye Scott
Sydney Alise Shepherd
Isaac Aaron Stanley
Gharan Andrew Thomas
Joshua K. Vanderpool
Arellan Roman Nicholas Vargas
Abigail O'Rourke Weatherholt
Nicholas Aaron Wells
Matthew Allen Whitt
Alexis R. Wilkes
Tessa Paige Williams
Nolan Chance Wooten.
CATLETTSBURG:
James Dillon Adkins
Brooklynn Nichole Baier
Seth Walker Blankenship
Amanda Jarvis
Cody Allen McDowell
Melissa Merchant
Haley Pennington
Alexus Makynlee Queen
Kelsea Michelle Queen
Dusten Siebel
Joylene Stroud
Kyleigh West.
CARTER COUNTY
GRAYSON:
Larisa Kay Blankenship
Marissa Bloemer
Tiffany J. Cartwright
Ashlei Michelle Felty
Skylar Brianne Felty
Kenneth Kole Fleming
Braden Kenneth Hicks
Stephen M. Horton
Chasity Elizabeth Hutchinson
Katelyn Marie Johnson
Jacob Hunter Leadingham
Cody Wayne McDavid
tephanie Renee Pope
Nicholas Christian Strong
HITCHINS:
OLIVE HILL:
Angela M. Black
John Karl Wyatt Blevins
Brea Loraine Colley
Bruce Allen Conley II
Dalton Wayne Cundiff
Dawn Dean
Rodney Scott Evans
Charles Haskett
Quenna Kelsey
Sarah L. Lewis
Brooxie Lucas
Brittany L. Middleton
Christopher Harvey Middleton
Keasha Raeann Northern
Samuel Carl Rayburn
Hayden Smedley
Brody Kyle Sparks
Randy Allen Stevens
Caleb Wyatt Sturgill
RUSH:
Heather Lorraine Davis
Shelby Morgan Grubb
Jazmen Marie Messmer
Jonathan Hamrick
Jarett Thomas
ELLIOTT COUNTY
SANDY HOOK:
Gage Alan Evans
Bryanna Dellarhea Fannin
Chauncy Jay Bryce Griffith
Keeli Rae Howard
Landon Christopher Edward Lewis
Noah Thomas Lewis
Spring Spurlock
GREENUP COUNTY
ARGILLITE:
Brandon Dale Belt
Courtney Clarke
Colby Dwayne Conley
Kayla Morgan Evans
Corey Robert Kouns
Richard Joe Mendez
James York
FLATWOODS:
Emmett Lee Boggess
Jacob Hunter Brown
Robert James Douglas Cackowski
Billy Cline Jr.
Casey Cordle
Joshua Todd Dillow
Jennifer Brianne-Hope Downey
Alexander Gray
Alexis Jade Hall
Daegan Alan Jacobs
Jessica Paige Jaworski
Zachary Kyle McMeekin
Brandy L. Vanderpool
Nathaniel Michael Wheeler
GREENUP:
Jessica Nicole Arnoldt
Mark Dylan Blevins
Cody Darrell Braden
Tina Cox
William Ernest Love
Ronnie Lee Wayne Rowe
Sean D. Tucker
Justin Virgin
Charles Anderson Williams
Ian Christian Woods
RACELAND:
Grace L. Allen
Alysandra Christine Howell
RUSSELL:
Caleb Wade Landrum
Aaron Jason Lundy
Sara Taylor Mcintyre
Deidre Paige Rice
Amiee Victoria Roar
Ethan Wyatt Sanders
Kaitlin Brooke Wilhere
SOUTH SHORE:
Mark Anthony Boggs
David Keith Potter
WORTHINGTON:
Mark A. Blake
Brandon Tyler Elkins
Cameron Joseph Elkins
Adriana Morgan Flocker
Landon Mauk
Kasey Marie Morgan
WURTLAND:
LAWRENCE COUNTY
BLAINE:
LOUISA:
Sabrina Bowling
James Raymond Carter
Aron Fugitt
Alison Horton
Michaela Evelyn Huff
Brooke Desha Keeton
Taylor Diane McKinney
Laura Jill Mills
Ashley Rachelle Moore
Christopher Cole Moore
Zachary Pack
Reshay Irene Reffett
Wendy Ann Shannon
Will Skaggs
Montanna Sturgill
WEBBVILLE:
Jordan Faith Bailey
Paul Daniel Holbrook II
Rachel V. Marcum
Melissa Sexton
Megan Taylor Williams
LEWIS COUNTY
GARRISON:
TOLLESBORO:
MEADE COUNTY
BRANDENBURG:
MORGAN COUNTY
WEST LIBERTY:
ROWAN COUNTY
MOREHEAD:
Ethan Jordan and Tristen Hayden Jordan
OHIO STUDENTS
FRANKLIN FURNACE: Tayte Alexander Carver
IRONTON: Reggie Michael Besco, Tucker Eugene Carpenter, Amanda Dawn Dillow, Jordan Isiah Griffith, Saxton Hughes, Rebecca Sue Marshall, Jonathan William Maynard, Ethan Paul Mcclaskey, Richard Lee Thompson and Logan Dallas Whitt
KITTS HILL: Jacklyn Dawn Dailey
LUCASVILLE: Charles Jestin Corns
PORTSMOUTH: Matthew Keelin Myles Haskins and Zachary Aaron Wagner
PROCTORVILLE: Brandon Ray Bowman
SOUTH POINT: Kevin David Johnson
WHEELERSBURG: Dalton Ramey
WEST VIRGINIA STUDENTS
FORT GAY: Emily Marie Roman
GENOA: Shawn Nelson Porter
HUNTINGTON: Kearston Sue Evans, Kylie Brianna Gilbert, Garrett Michael Hall, Justin Mccaffery and Craig Edward Reid
KENOVA: Anna Clay, James Isaac English and Raven Storm Hall
PRICHARD: Brittany Taylor Pack
RANGER: Robin L. Gallion
STAFFORD: Krista Faye Simpkins-Holt
WAYNE: Kristen Nicole Followay