Industrial Maintenance Technology
Install, repair and maintain the machinery used in manufacturing and industry. You'll become a versatile, in-demand problem solver.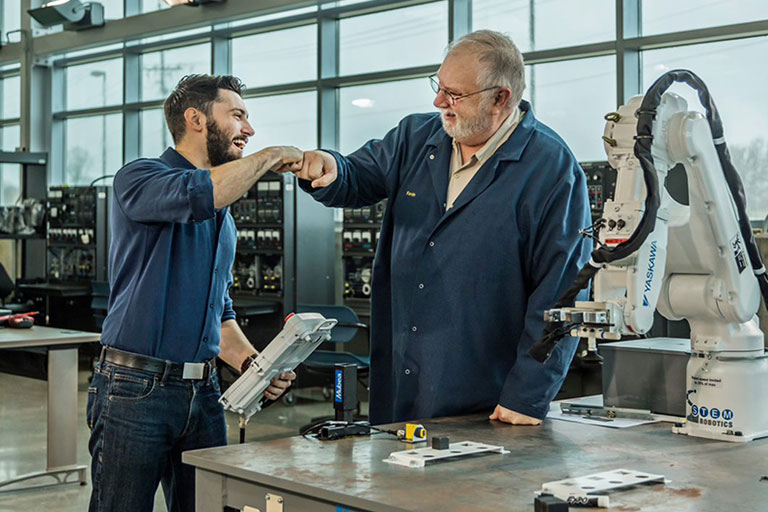 WHAT IS INDUSTRIAL MAINTENANCE TECHNOLOGY?
This program prepares students for employment in the field of industrial maintenance. Trained and motivated individuals are sought by industry to diagnose and repair faulty equipment and keep production equipment running efficiently.
FREE TUITION
This program is a Work Ready Kentucky Scholarship eligible program. This means we can help you get a degree tuition FREE. The Work Ready Kentucky Scholarship is available to Kentucky residents with a high school diploma, or working on their GED, and don't already have an associate degree or higher.