Computerized Manufacturing and Machining
Prepare for the dynamic future of manufacturing. Gain job-ready skills in cutting-edge computerized manufacturing methods and computer-aided drafting techniques.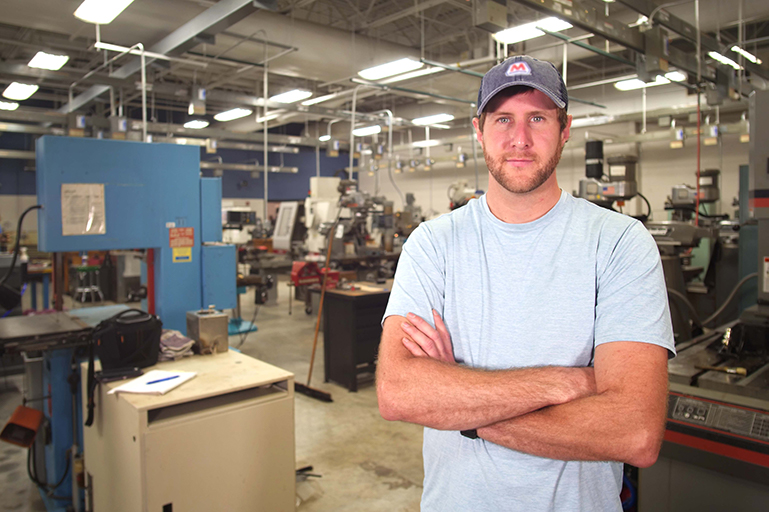 WHAT IS COMPUTERIZED MANUFACTURING AND MACHINING?
Computerized Manufacturing and Machining is a highly diversified area engaged in the production of machined objects required for the assembly of the products of modern industry. A machine tool specialist (machinist) shapes metal to precise dimensions.
The technically skilled machinist must be able to read blueprints and transform this information into a part, product, or entire machine. The machine tool specialist is skillful in the use of tool room and production equipment, including lathes, grinders, milling machines, saws, and drilling machines.
Additionally modern machine tool specialists are trained to program and operate computer numerical controlled (CNC) machine tools to make quality precise parts for todays industrial environment.
FREE TUITION
This program is a Work Ready Kentucky Scholarship eligible program. This means we can help you get a degree tuition FREE. The Work Ready Kentucky Scholarship is available to Kentucky residents with a high school diploma, or working on their GED, and don't already have an associate degree or higher.