Associate Degree Nursing Conceptual Model
The conceptual model is a visual representation of the relationships among the core competencies essential to entry-level registered nursing practice. This model serves as a guide for curriculum development and instruction, which promotes the attainment of end of program student learning outcomes.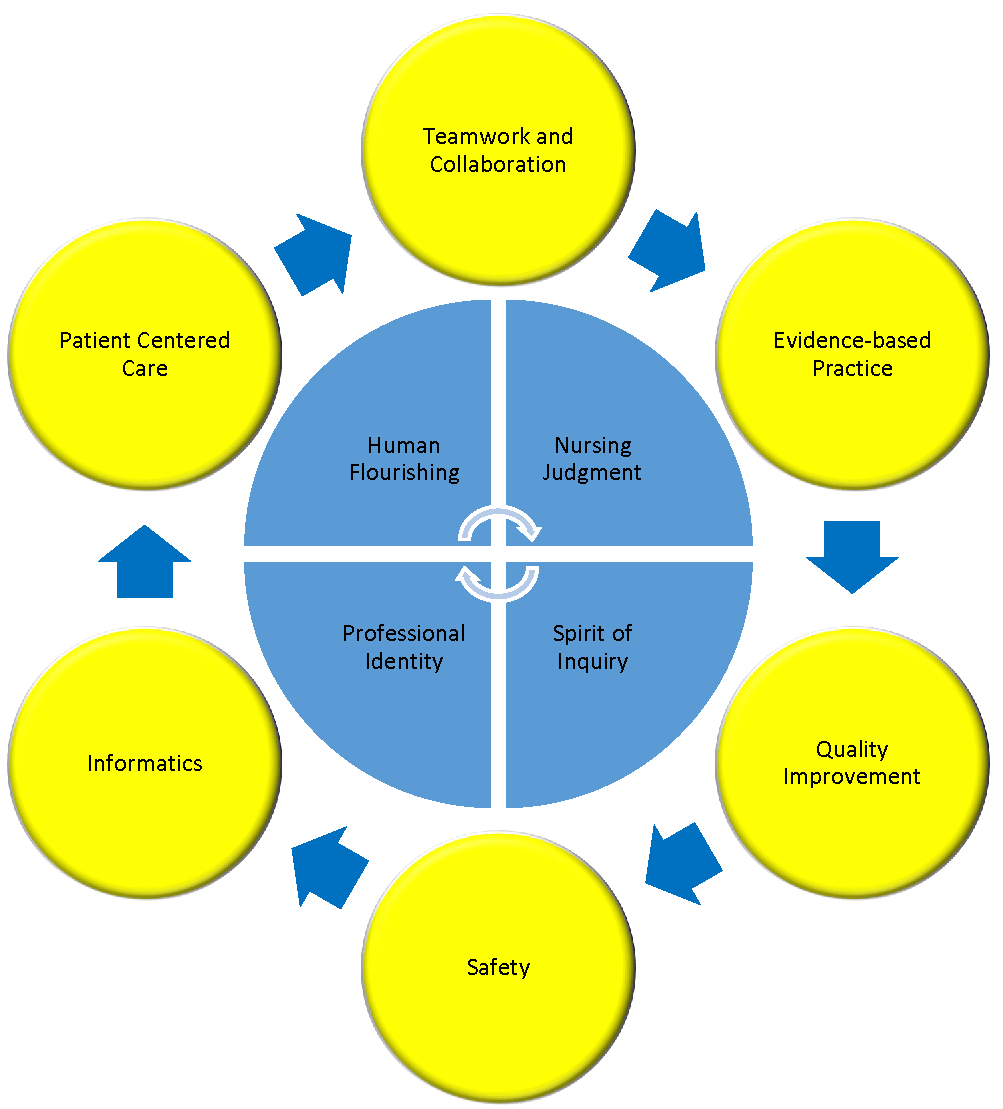 References:
National League for Nursing. (2010). Outcomes and Competencies for Graduates of Practical/Vocations, Diploma, Associate Degree, Baccalaureate, Master's, Practice Doctorate, and Research Doctorate Programs in Nursing. New York, NY: National League for Nursing.
Quality and Safety Education for Nurses (QSEN) Institute. (2018). QSEN Competencies. Retrieved from: http://qsen.org/competencies/pre-licensure-ksas/