Username & Password
HOW TO SET UP YOUR USERNAME & PASSWORD
Step 1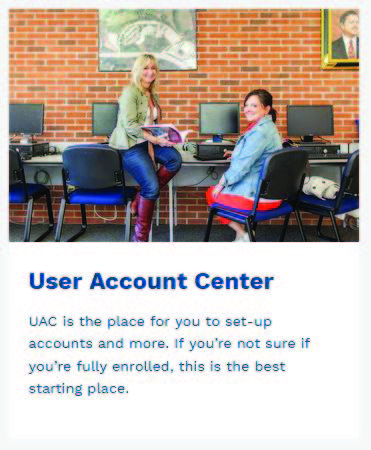 Step 2
Click setup your user profile.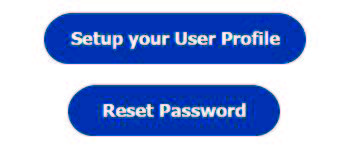 Step 3
Enter your birth month, birth day and KCTCS ID number, then click next.
If you do not know your KCTCS ID number, either
Please call 1(855)246-2282. Then press option 5 for help with your account. Then press # to obtain your ID number,
Visit the Welcome Center with Photo I.D.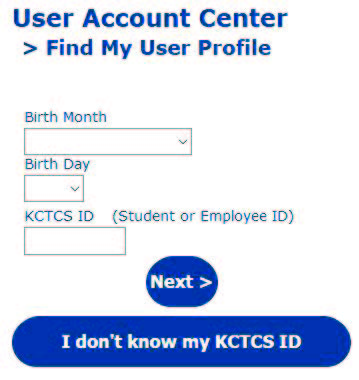 Step 4
A security code will be sent to your email address or phone number on file. Please enter that code.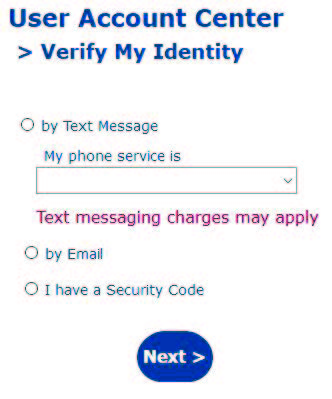 Step 5
Answer your security questions.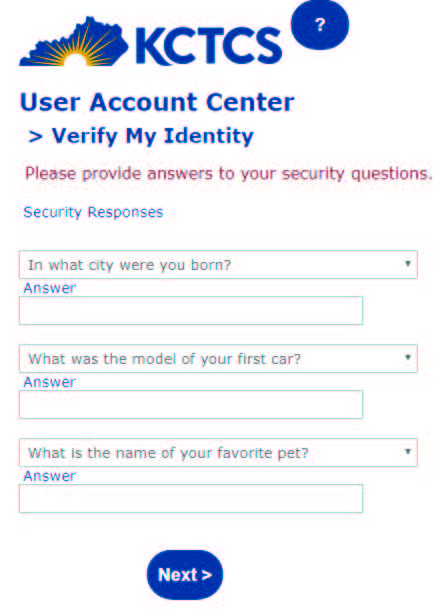 Step 6
Write down your username.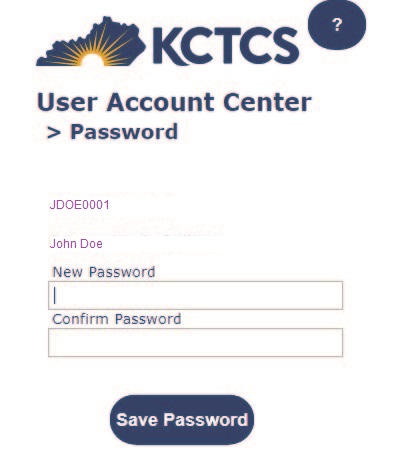 Step 7
Change or set your password.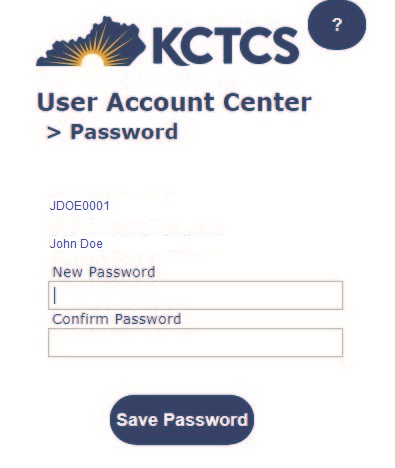 PASSWORD REQUIREMENTS:
Must be AT LEAST 12 characters
Can't contain your name or username
*Once you have set your password, you will have access to your records. However, you will not have access to student email until 24-hours after you have registered for classes.
Important Reminder
DO NOT write down your password – MEMORIZE IT!
DO NOT give your username and password to ANYONE!
Your username and password will be the same for logging into computers on campus, Student Self-Service, email and Blackboard.