Advisor Feature: Heather Shelton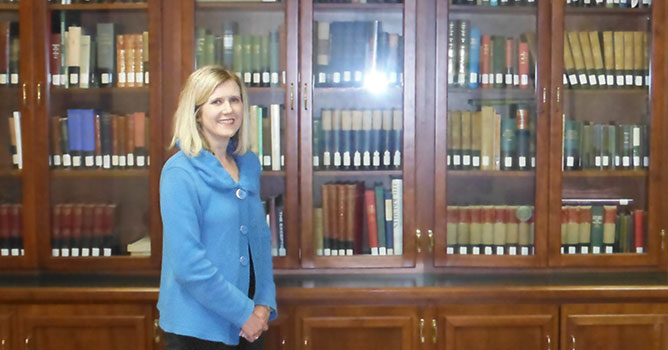 Heather Shelton is Coordinator of Disability Services and academic advisor at ACTC. She has been with the college for 11 years now, and is always looking for ways to promote Disability Services to the student body. "Our services are individualized for each student and include alternative testing opportunities, accommodations for the classroom, such as having a sign language interpreter, and intensive advising to help the student reach their goals." The term "disability" itself can often be confusing for individuals. "Many people just assume they are not eligible for disability services, but a disability covers a wide range of different circumstances for the individual such as learning disabilities and mental health conditions."
Heather is also an academic advisor, focusing particularly on the fields of Social Work and Human Services. She earned her Bachelor's degree in Psychology at Morehead State University and then went on to complete a Master's degree in Social Work from University of Kentucky. She loves sharing her background in Social Services with new students interested in the field and helping them explore other potential career options. "I think students need to research what their long-term goals are, research what classes they want or need to take, and have questions ready for their advisor when they meet with them. A lot of times students pick out a major because of the pay or because a friend or family member told them to go into it. I want them to make sure that it is something they really want to commit to."
Heather feels that advising students is one of the most rewarding aspects of her job. "I think it's important to see the student as a whole person, not just somebody in a "student role." I always ask my advisees what responsibilities they have outside of school, such as work and children, and we discuss how they can juggle them all together with their class load." Student success is Heather's top priority.