Advisor Feature: Danny Pancake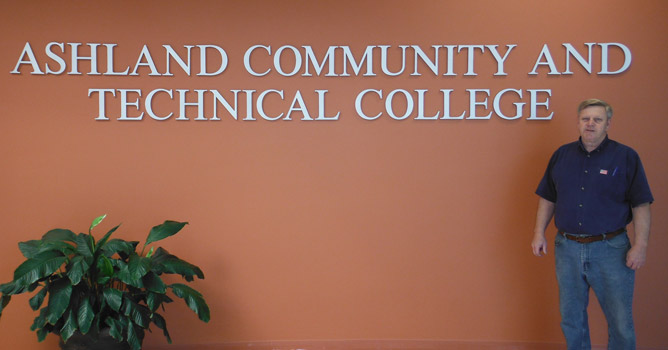 Danny Pancake has been an instructor for ACTC's Computerized Manufacturing and Machining program for almost 24 years. He started out as a machinist through the Manpower system in Jackson, OH, going on to work for Marathon in Huntington, WV and National Mines. He has seen his program grow throughout the years, starting out with one computer for his classroom and now having an entire computer lab for his student's to work in. Technology is constantly changing, but the Computerized Manufacturing and Machining program offers students a chance to learn on the most up-to-date equipment, building the trade skills they will need to compete in the workforce.
As an advisor, Danny works closely with all of his students. "I really enjoy being around them and our everyday conversations. I feel like we're a part of each other's lives and every one of them are high-quality students." Danny usually discusses with students what their goals are, what classes to take, what credential would best suit them, and what employment options they can look forward to. "I want every student to succeed, and I will do whatever I can to help them succeed."
Danny's students learn on a variety of different equipment in the program such as bench work, filing, numerical controls, CNC machines, variety of cut saws, lathes, and milling machines. The program can be completed in four semesters. Danny works closely with an advisory board of local employers to make sure his program is keeping up-to-date with industry trends. "As we progress into the future, a worker's skill set will need to become more technically inclined. Technology and production are becoming faster and more efficient, so workers in this field must be ready to keep up with all of the increasing changes."

Back to the Advisor Features