Advisor Feature: Cindy Shelton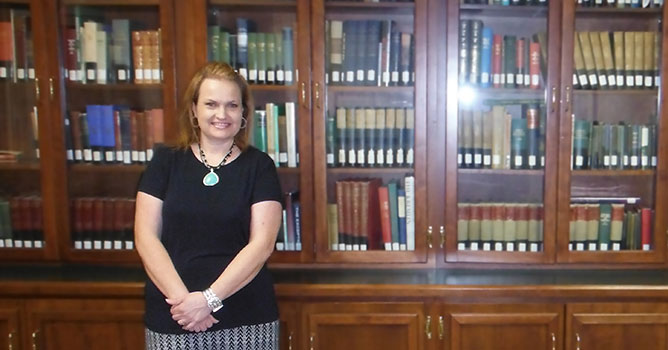 Cindy Shelton is a faculty advisor in the math and science division. She began her education with ACTC in 1986 when she completed an associate of science degree. From here she went on to obtain a bachelor's degree in math and a master of arts in math education from Morehead State University. Cindy was an adjunct instructor for ACTC while working as a middle school math teacher until she joined the faculty full-time in 2000. She feels that she has met her true calling being an educator, and working with students to meet their goal is an added bonus.
Cindy is familiar with many of the frustrations students have, especially when trying to juggle multiple responsibilities. "I was married and started a family at a young age, and I remember how hard it was for me to get through school." She explains that time management and outside commitments can make course work extra difficult for students. "There are supplemental workshops and learning labs available free of charge to help with these classes, and I know first-hand how beneficial they can be." For students who are in transitional math classes, she encourages them to take it as an opportunity to strengthen their skills. "Transitional courses offer students a solid base to grow on. You want to conquer the subject, not just get past it," she explains.
Cindy thinks that as an advisor she is influenced by her own experiences as a student. She loves working with students to plan and track their degree progress and getting to see them accomplish their goals. When it comes to student success, Cindy states, "You need to know your program, understand the requirements on your program check sheet, and read all of the e-mails sent to your student account."