Alumni Spotlight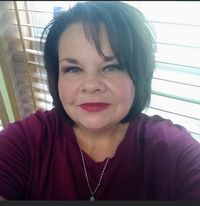 Kathleen Crisp
Before starting her 33-year career within the Army Corps of Engineers, Kathleen Crisp completed her Associates in Applied Science in Management Information Systems Design at ACTC (then ACC). As a student, she landed an internship with the Corps and launched her professional journey.
Currently working as an Emergency Management Specialist with the Huntington Corps of Engineers, she has held a variety of positions in her long career.
Now serving in a position that allows her to dispatch assistance to the most vulnerable in times of disaster across the country, Kathleen reflects positively on the education and opportunities provided by ACTC.
"ACTC allowed me to get a quality education close to home and at an affordable cost. The internship opportunity that I was given allowed me to move into an excellent job and started me on a solid career path. I would encourage every student to explore internships, they can open career opportunities you never knew existed."